The Android 11 beta program is coming to an end, and if rumors hold true, Google will release the Android 11 public version on September 8th.
Oppo has been part of the beta program from the very beginning. In fact, it was the only Chinese OEM whose Android 11 beta build came with an Android skin on top — ColorOS 7.2. Other OEMs were simply shipping AOSP-based builds at the time.
Now that the Android 11 final release is about to arrive, it appears Oppo doesn't want to fall behind. In an official announcement, Oppo said it would begin recruiting interested users for its Android 11 beta program starting September 7 at 4:00 (GMT).
Here is the list of devices eligible to participate in Oppo's Android 11 beta program —
Oppo Find X2
Oppo Find X2 Pro
Oppo Reno3 (4G)
Oppo Reno3 Pro (4G)
Oppo Ace 2
Oppo Ace 2 EVA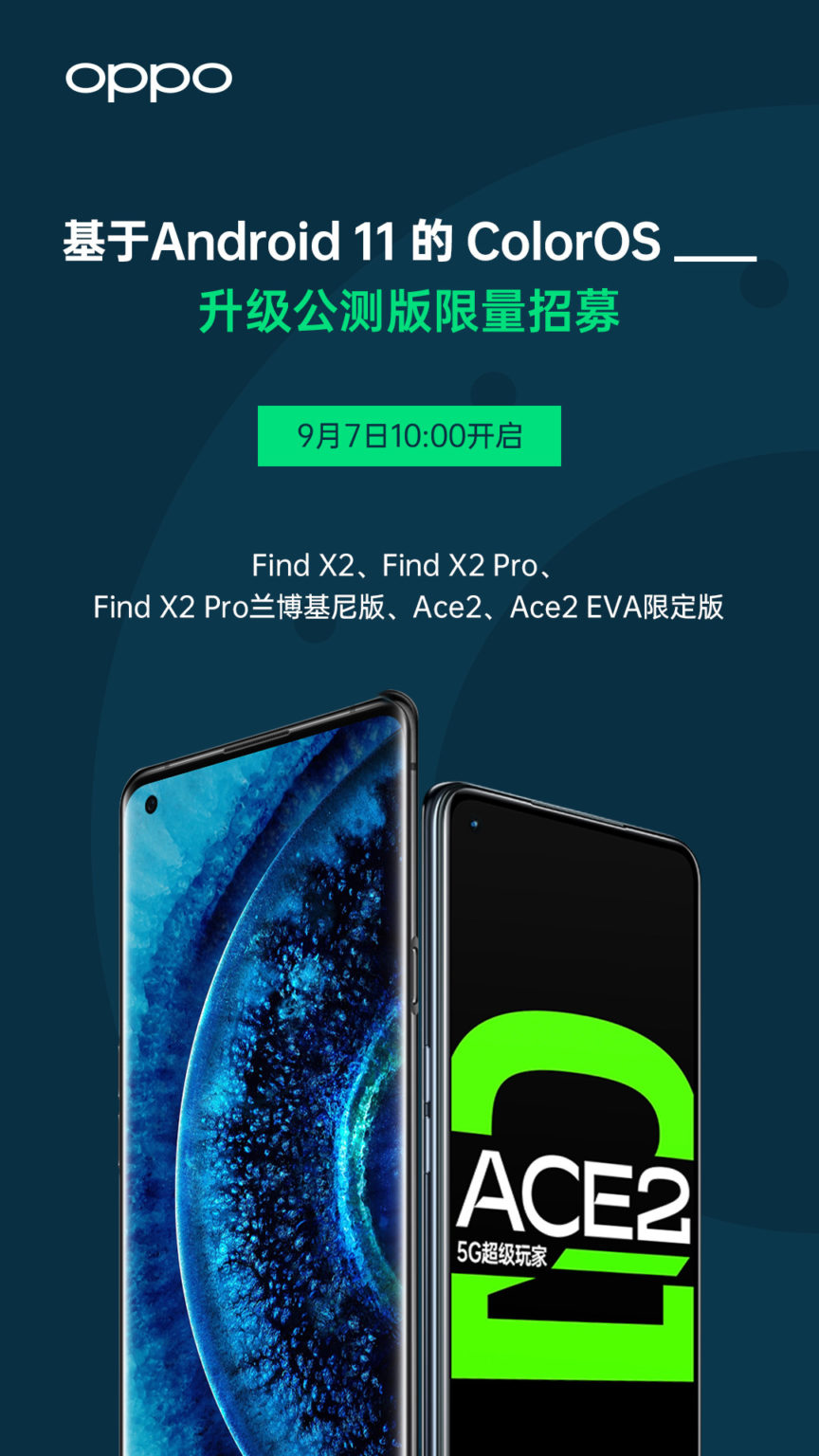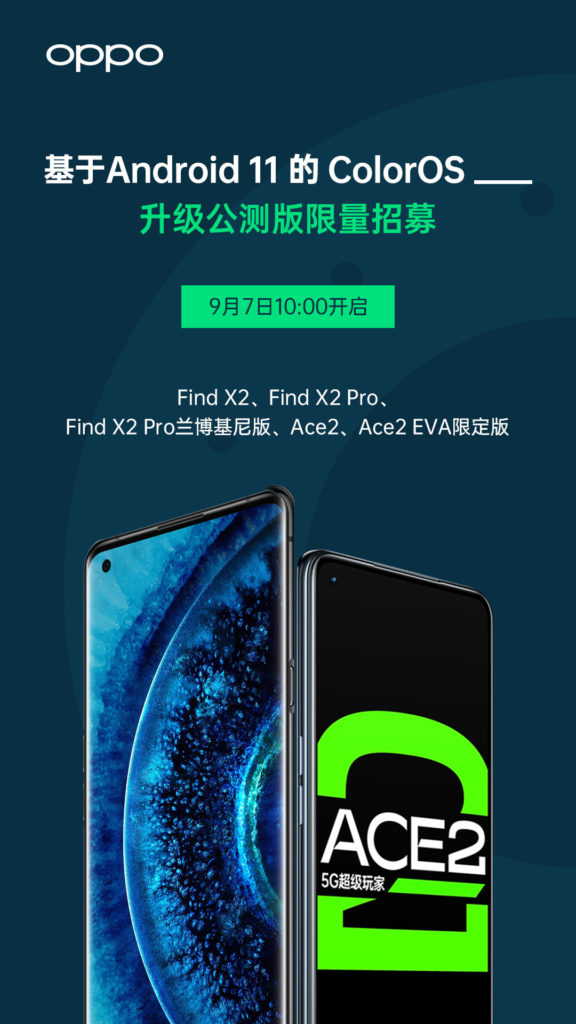 In the post, Oppo left a blank space for the ColorOS version, which indicates that the upcoming update might be the very first beta build of ColorOS 8.
Oppo has refrained from announcing which region users will be able to register for the Android 11 beta program. However, there is a good chance that not only Chinese users but global users will also be eligible. In a separate post for Oppo users in China, the smartphone maker has also included the Ace series for Android 11 beta recruitment.
Oppo says only a limited number of users will be able to apply for the beta program and will share the availability of regions and other details on September 7.