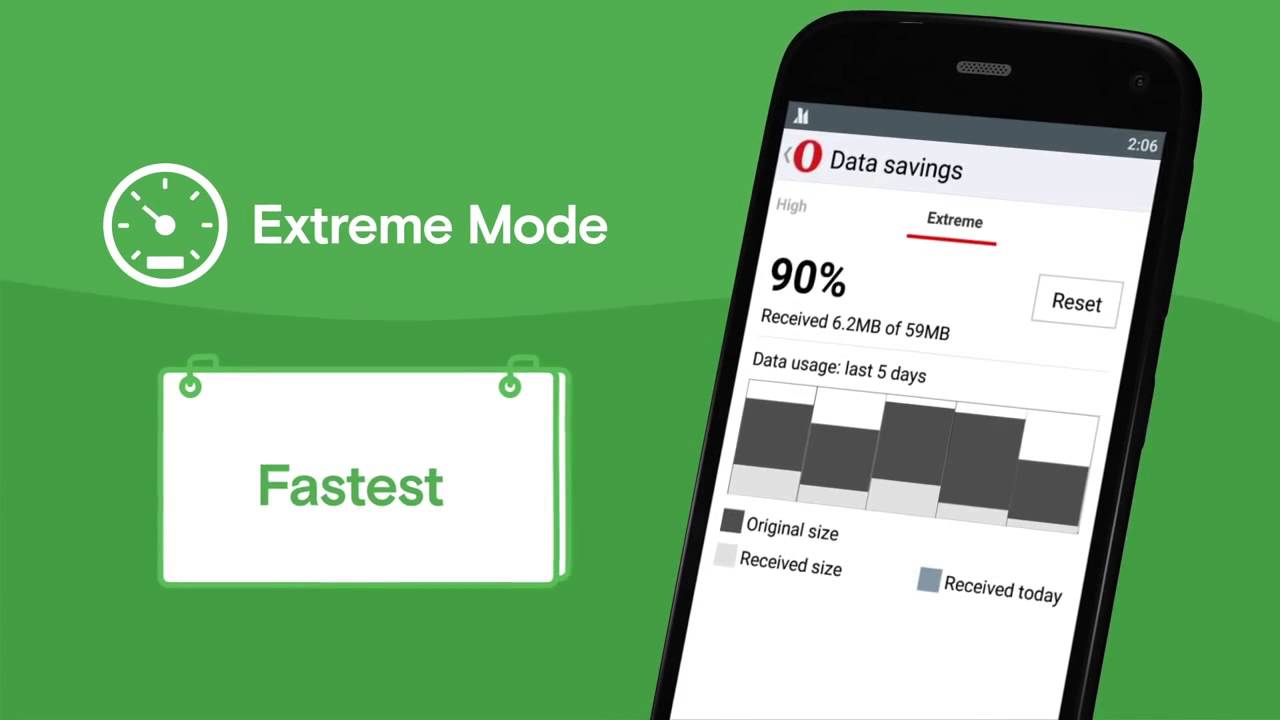 Short Bytes: The Opera Mini browser for Android-powered smartphones has been updated with dedicated data savings mode. These High and Extreme modes save up to 90% and 30-40% data respectively.
O
pera Mini is one of the most popular Android apps being used by millions to browse the internet on their mobile devices. I've personally used this browser for many years before switching back to Chrome. However, the makers of Opera Mini have something new to offer as they have released a new update that lets you choose between speed and experience.
The Mini browser for Android has been enriched with the new data-savings mode that reduces the bandwidth consumers and loads pages much faster. In the new settings option, you'll see High and Extreme mode for saving the data.
Opera Mini's extreme mode loads the lower quality images and simplifies the page layout and thus saves up tp 90 percent of data. This data saving is directly reflected into the page load times.
More on web browsers: Google Just Made Chrome Browser a Lot Faster By Reducing RAM Usage
In the High mode, the data that is saved is around 30-40 percent and it loads the pages without affecting you visual experience.
Apart from the new data-savings mode, the latest and updated version of the Opera Mini browser comes with a new user interface for managing your bookmarks and saved pages. This upgraded version handles the large file download better than earlier high compression mode.
Did you like the updated Opera Mini browser? Which browser do you use? Tell us in the comments below.
Also read: Microsoft Releases New Proof-of-concept "JavaScript Browser"