Popular web browser Opera has announced the World's first gaming browser, known as Opera GX for all the '1.2 billion' PC gamers out there.
The new gaming browser, which is meant for Windows, has gaming themes and designs and allows users to personalize the browser as per his or her choice.
Not only can the design be customized, but users can also control his or her computer's CPU as well as RAM usage and can decide how much CPU power or RAM he or she wish to allot to the browser to use — with the help of Opera GX Control Panel.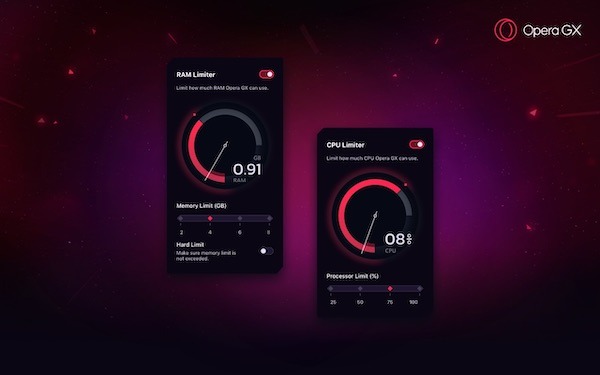 Using the Control Panel is easy; users are required to use the circle on the screen and allocate the percentage of the computer's CPU and memory, beyond which the browser won't utilize the resources.
The browser has Twitch integration as well, allowing users to access Twitch via the sidebar present in the browser. Additionally, the speed dial feature allows users to access websites such as Discord, YouTube, and Reddit.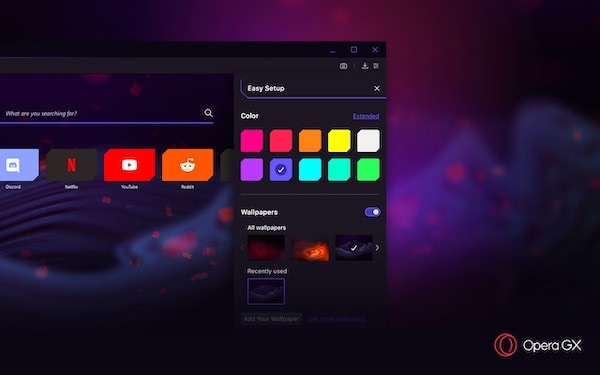 Additional features include a dedicated gaming news section called GX Corner, and gaming-themed sounds and animations upon starting the browser, which can be enabled or disabled from the Settings.
Lastly, Opera GX shares its features with the regular Opera browser such as various social media app incorporation, the Video Pop Out feature, an in-built ad-blocker, and built-in VPN.
Early access to the Opera GX browser has now started and its final version will arrive later this year.