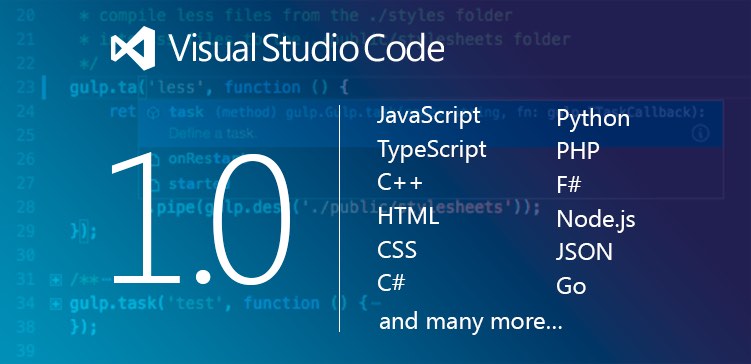 Short Bytes: Microsoft's open source text editor Visual Editor Code has finally hit the stable version 1.0. VS Code is now used by more than 500,000 developers per month who use it to write code in JavaScript, TypeScript, Python, C++, C#, CSS, PHP, Node.js and more.
After polishing it about a year in beta, Microsoft has finally released version 1.0 of its Visual Studio Code text editor for developers.
In the announcement blog post, Microsoft said that since its initial launch about one year ago, 2 million developers have installed VS Code. Out of those, more than 500,000 developers actively use VS code each month.
This cross-platform text editor was launched at Microsoft's Build 2015 developer conference and it came as a surprise to many. If you ask me about the surprise element, it was a code editor for Linux and OS X — the first ever from the house of Microsoft.
After the launch, Microsoft went one step further and open sourced the software, making the code available on GitHub.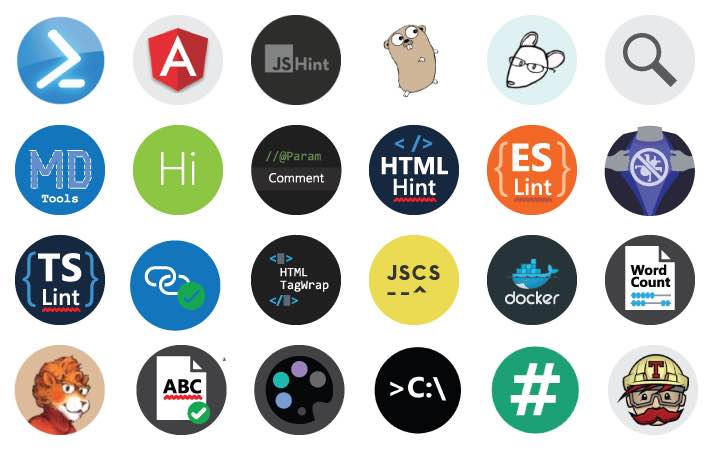 Visual Studio Code was initially made for developers who created web apps in JavaScript and TypeScript. However, over a short period of six months, the VS community has made more than 1000 extensions that enabled the support for Node.js, Go, C++, PHP, Python and more. This was made possible as Microsoft opened the APIs to allow developers write extensions for the editor.
Now, Microsoft's open source Visual Studio Code is available in 9 additional languages including Simplified Chinese, Traditional Chinese, French, German, Italian, Japanese, Korean, Russian and Spanish.
Sharing its future vision, the VS Code Team writes, "of course, we will continue to focus on the fundamentals. Performance, stability, accessibility, and compatibility are of utmost importance to our users, and they are to us as well."
To know more about Visual Studio Code 1.0 and try out the software visit this link: VS Code 1.0
Get Full Stack Developer 2016 Bundle at fossBytes store.