After the awesome two episode premiere on June 28, we are now back to one episode per week and this week its Only Murders In The Building Season 2 Episode 3. While the trio of Charles, Mable and Oliver ran after crime mysterious because of their interests, this time things are different.
This time they are the suspects of a murder, and they will have to resolve this mystery for their own sake. So now in the new episode titled "The Last Day of Bunny Folger", they will retrace the steps of the victim. This is a classic murder mystery trope and we're sure these three will make it really fun. But will we find any clues to the murder? To know that, you will have to watch the new episode.
Only Murders In The Building Season 2 Episode 3 release date & time: Where to watch it online?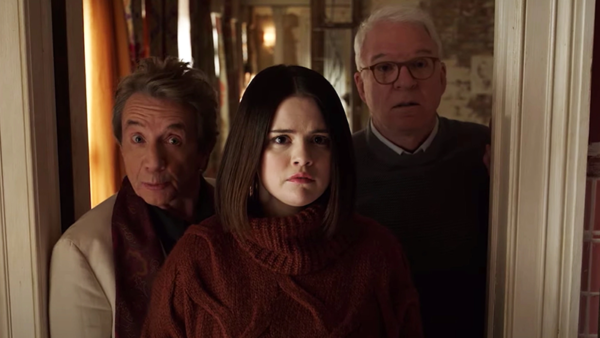 If you have read our guide on the season 2 premiere, you probably already know this. But for those that don't, the new episode is set to air on July 5, 2022 at midnight pacific time and 3 a.m. eastern time. Just like the premiere, the episode is coming on Tuesday, and the rest will be coming on each Tuesday every week as well.
And of course, the show is releasing exclusively on Hulu. So along with all the released episodes of season 2, you can also watch the first season on it right here as well.
Can I watch Only Murders In The Building Season 2 Episode 3 for free on Hulu?
Hulu is one of the biggest streamers out there, so of course you have to pay for it. You have to pay a monthly subscription to get continued access to its massive catalogue. But it does have a free trial, which you can avail as a new user. But free trials cannot be relied on to watch new episodes every week, so here's how you can get a free account-
1. Free account with Spotify premium.
2. Free account with Verizon.
And that's it. We hope you now know all you need to watch this awesome comedy series. How do you think it matches up to season 1? Is it better or not as good? Let us know your thoughts in the comments below.