AMD's Ryzen 9 3900X CPUs are often compared with Intel's Core i9 9900K which is considered one of the most advanced CPU for gamers. AMD advertises 3900X as the "world's most advanced processors with 12 cores for the world's elite gamers."
However, a recent survey by hardware reviewer De8auer has revealed that a majority of AMD's Ryzen 9 3900X fail to reach the advertised boost speeds.
It was found that only 5.6% of CPUs reached the advertised boost speed of 4.6 GHz. Other SKUs from the Ryzen series performed well in the survey except 3900X. AMD recently confirmed that only one core on any CPU reaches the rated boost speed.
On the contrary, the survey shows that most users aren't getting the advertised boost clock on any of the cores.
In the survey, De8auer evaluated the performance data from 2,700 users who were asked to run a single-threaded benchmark on Cinebench R15. The maximum clock speed was recorded using HWInfo, which is an AMD-recommended system monitoring tool.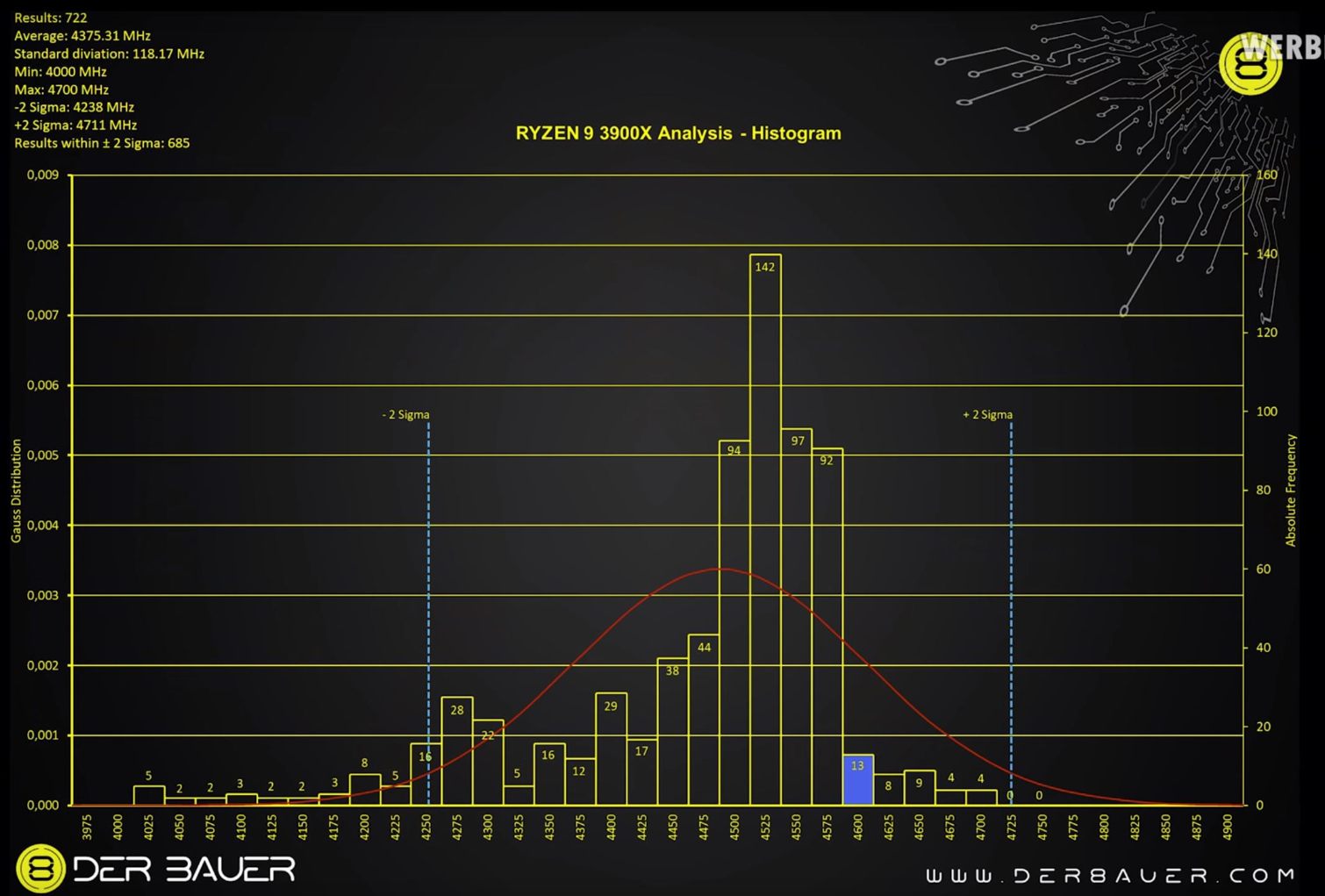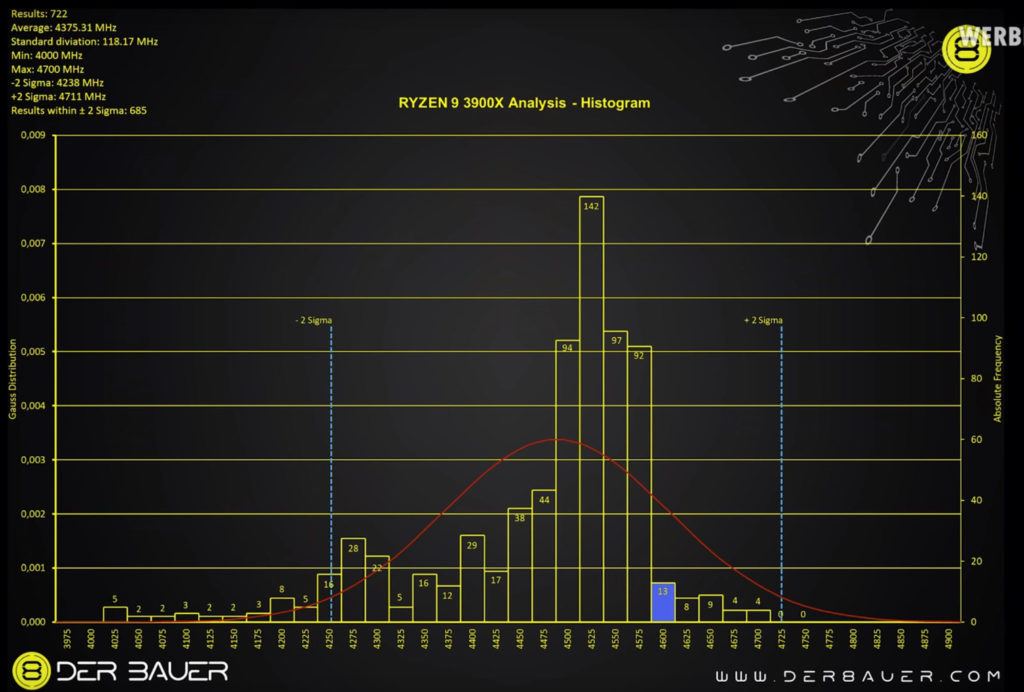 Some users managed to reach within 100MHz range of the rated boost clock, but a large number of users were still away from the 100MHz range.
To ensure consistency in the results, De8auer ensured that BIOS version, AGESA version, and other components upon which the performance could depend were labeled and consistent. He also filtered out the results of users who were using chillers, PBO, and outliers.
"Why did AMD feel that it is necessary to advertise the boost or give the people false expectations and false hope for something that they cannot get?" – he questioned AMD.
"Why did they have to do the 3900X at 4.6 [GHz] when they probably clearly know that most of those CPUs would never maintain this speed?"
While the numbers give an idea of situation many users are facing, it still can't be generalized. For instance, De8auer notes that users who didn't get satisfactory results are more likely to report the results than one who did, and this could affect the overall results.
We are hoping that AMD would look into the matter and release a fix (if applicable) to help users achieve the rated speed of the CPU.
You can watch the video here: