OnePlus is one of those companies that releases 2-3 smartphones in a year, making it difficult to pick one and settle for it. This year, OnePlus has further complicated this choice by introducing its budget smartphone OnePlus Nord which falls in the same price bracket as OnePlus 7T. The company ventured again into the budget smartphone market after a long time with OnePlus Nord.
Priced at Rs 25,000, OnePlus Nord has emerged as one of the best selling mid-budget smartphones in India. OnePlus 7T, on the other hand, is the flagship smartphone of 2019 and it is also the first phone from OnePlus to sport a 90Hz display.
If you're confused between OnePlus Nord and OnePlus 7T, here's a definitive guide to help you make the best choice according to your preference and budget.
OnePlus Nord Vs OnePlus 7T: Specs Comparison
| | | |
| --- | --- | --- |
| Specifications | OnePlus Nord | OnePlus 7T |
| Display | 6.44-inch Fluid AMOLED Display with 90Hz refresh rate | 6.55-inch Fluid AMOLED Display with 90Hz refresh rate |
| Resolution | 2040×1080 pixels | 2400×1080 pixels |
| Battery | 4115mAH | 3800mAh |
| Fast Charging Supported | 30W | 30W |
| RAM | 6GB/8GB/12GB | 8GB |
| Storage | 64GB/128GB/256GB with UFS 2.1 | 128GB/256GB |
| Rear Camera | 48MP+8MP+5MP+2MP | 48MP+12MP+16MP |
| Front Camera | 32MP+8MP | 16MP |
| Processor | Qualcomm Snapdragon 765G | Qualcomm Snapdragon 855+ |
| Starting Price (Current) | Rs 24,999 | Rs 34,999 |
As you can see, OnePlus Nord gives tough competition to OnePlus 7T, at least on the specs sheet. Both the phones share a couple of features like AMOLED display, 90Hz refresh rate, 30W fast charging support, and OxygenOS 11 (expected in December for OnePlus 7T).
Also Read: Here Are 5 Things Missing In OnePlus Nord
OnePlus Nord Vs OnePlus 7T: Design
OnePlus managed to bring Nord under Rs 30,000 by cost-cutting on certain features like adding a plastic chassis. OnePlus Nord has a glass back, but its chassis is made from plastic. OnePlus 7T exudes a premium feel owing to its metal chassis. It might not be a deal-breaker for many, but certainly, there's a difference that you'd clearly feel.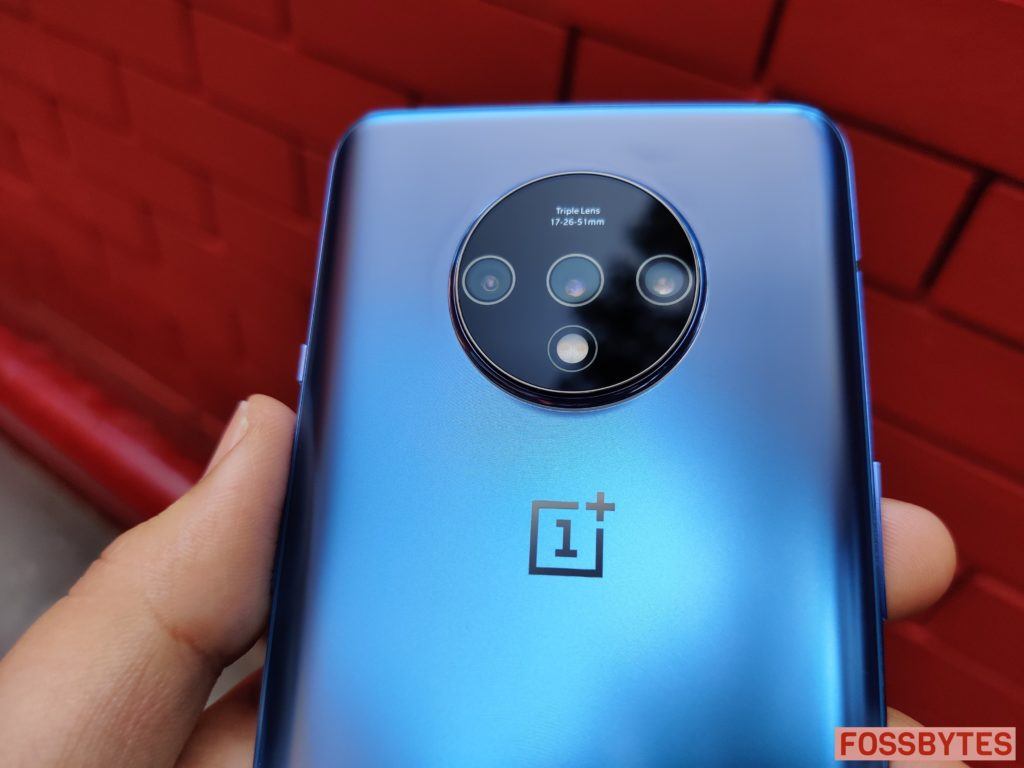 The rear design of both phones is very different, especially the camera module. While the OnePlus 7T sports a circular camera module, OnePlus Nord has a vertical module.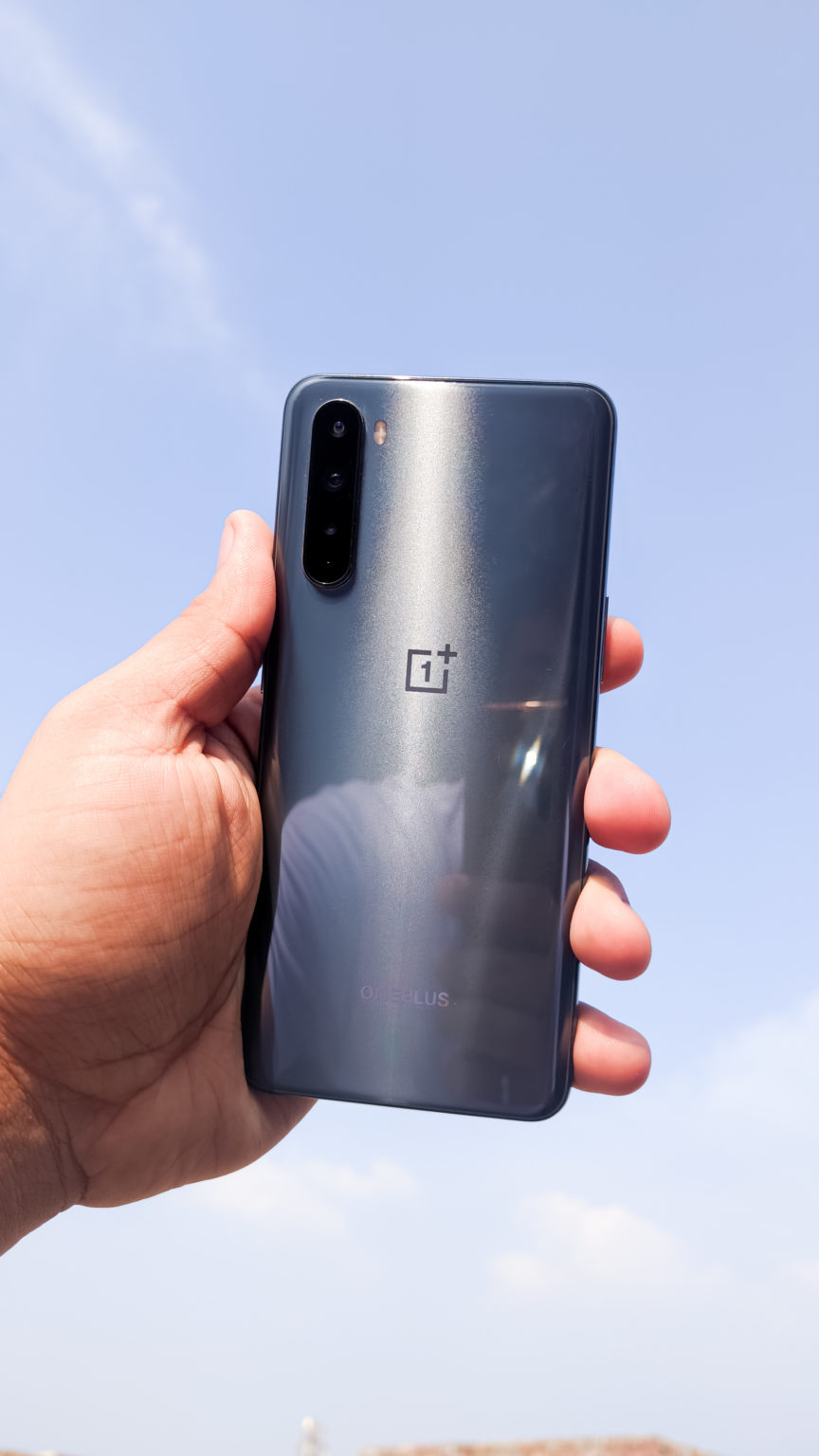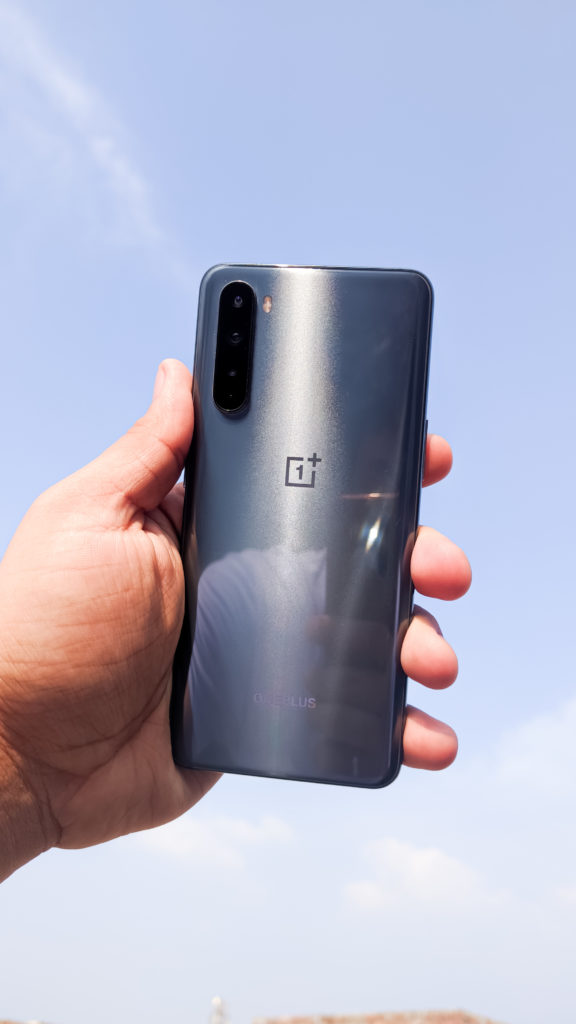 While the design is a personal choice, the OnePlus 7T's circular camera module seems refreshing and stands out from the trend of vertical rear cameras.
OnePlus Nord Vs OnePlus 7T: Performance
One of the major differences is performance as OnePlus 7T comes equipped with Snapdragon 855+, whereas Snapdragon 765G powers Nord. In other words, 7T is more powerful than Nord, especially when it comes to gaming. I have used OnePlus Nord for a month, and it's certainly not as powerful as a smartphone sporting Snapdragon 855+.
OnePlus Nord performs day-to-day tasks like browsing the internet, watching videos, multi-tasking and scrolling through social media feed without any hiccups but playing graphics-heavy games isn't a very pleasing experience. You could experience lags and performance drops. This is where OnePlus 7T shines.
For gamers, it's a clear choice.
If you're a light user, OnePlus Nord won't disappoint you.
OnePlus Nord Vs OnePlus 7T: Camera
OnePlus Nord has four lenses at the back – 48MP primary camera, 8MP wide-angle lens, 2MP macro lens, and finally, a 5MP portrait lens. OnePlus 7T, on the other hand, has three – 48MP primary lens, 16MP wide-angle, and 12MP zoom lens. While OnePlus Nord wins at numerical superiority, it's entirely different when it comes to real-world usage.
Both OnePlus Nord and OnePlus 7T have the 48MP Sony IMX sensor at the back as the primary shooter that clicks gorgeous pictures. The difference in lenses comes down to the additional 2MP macro lens and the 5MP portrait lens, which, in my opinion, are present just for the sake of it. OnePlus 7T's 3 cameras are more useful in real-life in comparison to 4 lenses in Nord.
However, you won't notice much difference in photos clicked in both smartphones' default camera mode. On the front, OnePlus Nord has an additional wide angle selfie camera that can be useful in clicking group selfies.
Clearly, the OnePlus 7T would be a better choice if you are a smartphone photography enthusiast. There's not much difference in the battery performance of both the smartphones; therefore, not really much to compete in that section.
OnePlus Nord Vs OnePlus 7T: Which should you choose?
It's a tough choice, really. OnePlus Nord sounds beefier on the specs sheet but not so much in real-life performance. OnePlus 7T is a year old device, ergo a lesser number of security updates. OnePlus 7T has much to offer in terms of performance, study hardware, and camera. In contrast, Nord is slightly lower in price and also brings true value to the money you spend on it.
It all boils down to your usage and priorities. A heavy user would find Nord, a bit problematic but for a normal user, Nord is THE device to get under budget restrictions.