OnePlus, one of the most talked-about brands lately (because of its new phones and the OPPO merger), started off with Truly Wireless Earphones a while back. Undoubtedly, their debut in the TWS (Truly Wireless Stereo) market was quite chaotic. However, it appears that OnePlus has worked hard to make a comeback with its latest TWS release – the 'OnePlus Buds Pro.'
Premium segment true wireless earbuds have aggressive pricing and take on the competition in a bold manner. Likewise, they offer many significant features for the price; ANC (Active Noise Cancellation), wireless charging, IP55 dust and water resistance, and more. Some aspects made me fall in love with these earbuds; let's take a deep dive into the OnePlus Buds Pro review.
OnePlus Buds Pro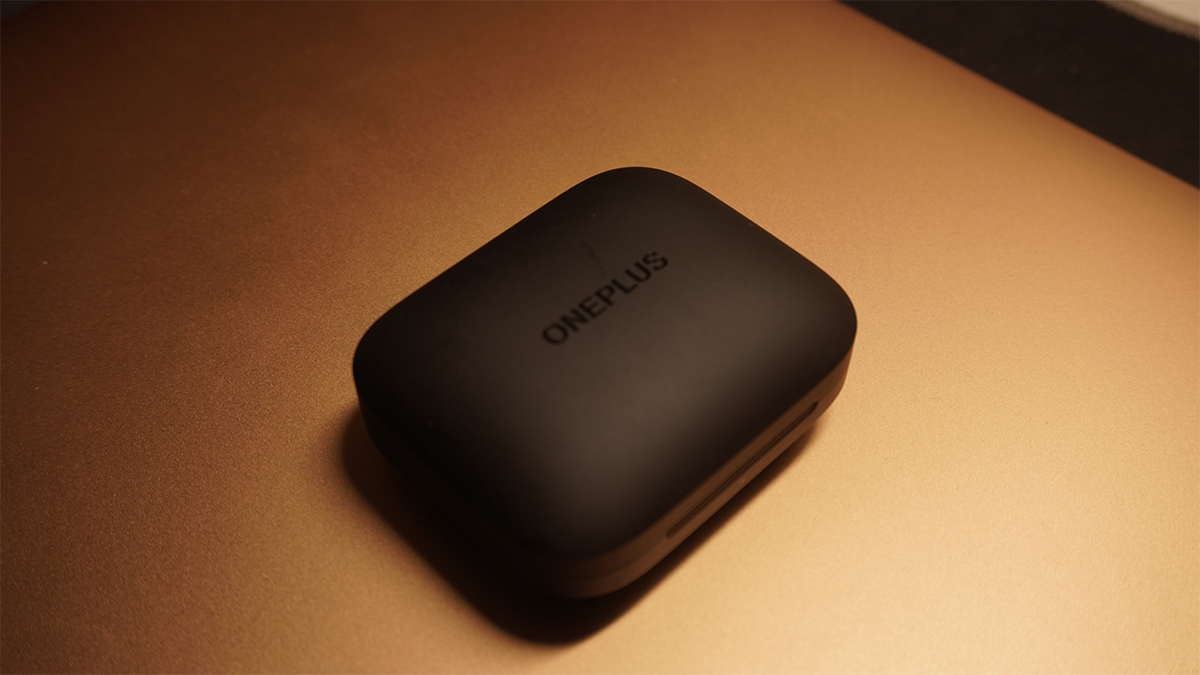 Summary
The OnePlus Buds Pro is the brand's latest premium range set of earbuds. With ANC and a bag full of features, the earbuds offer excellent audio quality, decent battery life, great mic for calls and a decent fit. The Buds Pro are priced at $150 or Rs 9,990.
All about the Design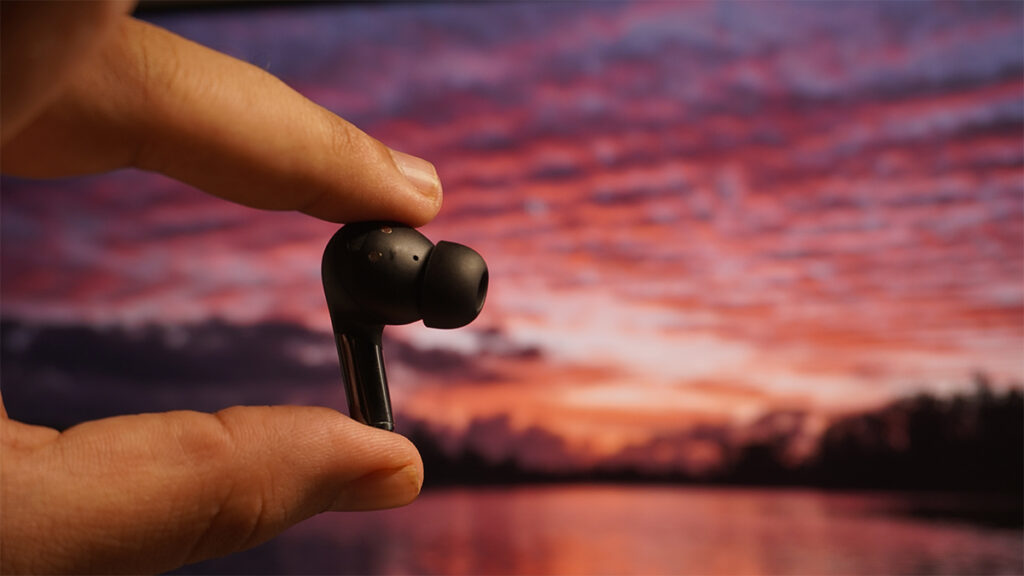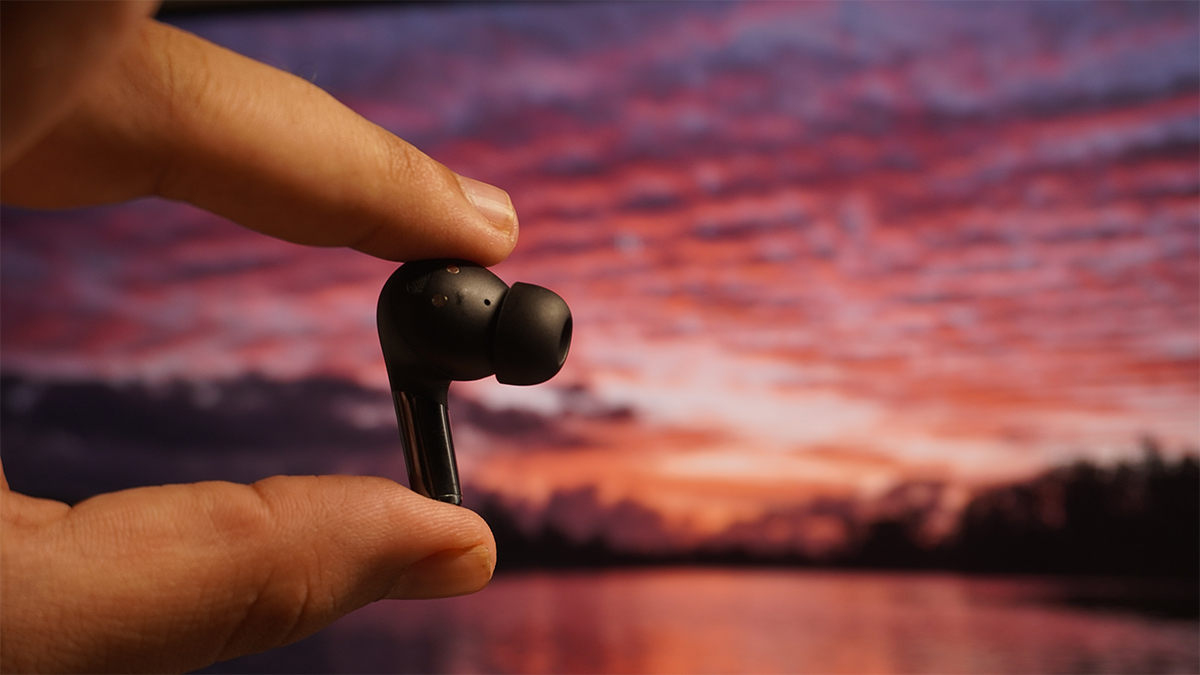 The OnePlus Buds Pro is supposedly a premium-level pair of earbuds, and they do abide by it. Starting with the case, it has a cuboidal shape with slightly rounded edges and comes in a matte finish. However, the glossy "OnePlus" logo or, rather, the text on top might steal the absolute finish if it gets smudgy. On the back of the case, there's a USB-C port for wired charging. However, the case also supports wireless charging.
Like most 'controversial' truly wireless earbuds, the OnePlus Buds Pro features projecting stems that make space for all that chunky hardware. Each earbud weighs 4.35g, making it not too heavy for most users. The upper part of the earbud design is made of plastic and has a matte finish that doesn't attract fingerprints. The metallic stems are quite shiny and blend in with the earbud design. I loved their design as soon as I unboxed the pair. The Buds Pro comes in two color options – black and white. I got the black one, and I have to say, the dark appearance has grown on me.
Furthermore, the earbuds have an IP55 dust and water resistance rating, and the case has an IPX4 water resistance rating which is quite rare, despite everything being made up of plastic. Certainly, the overall design aesthetic is quite subtle and an eligible candidate for the premium segment.
Fit and Comfort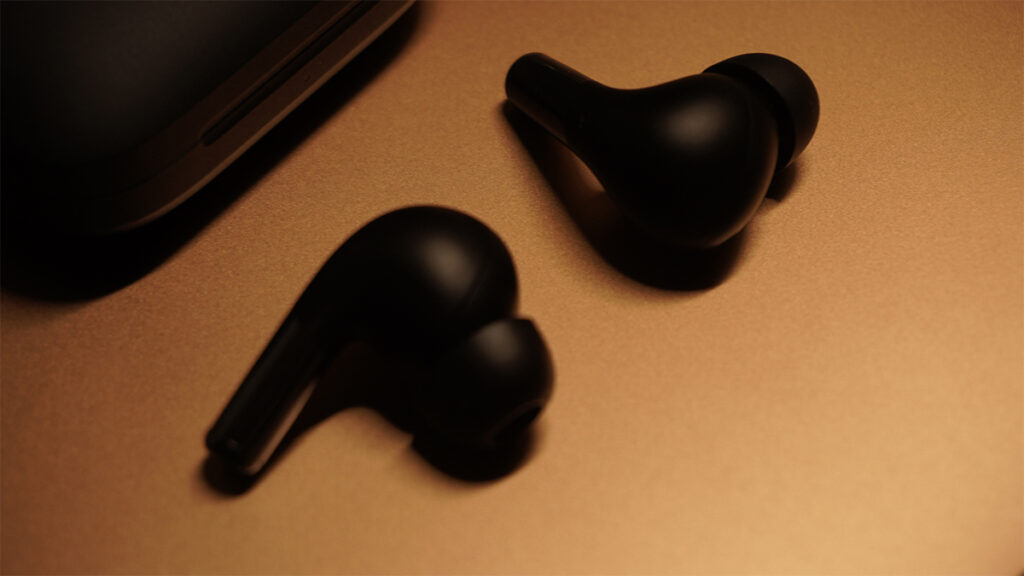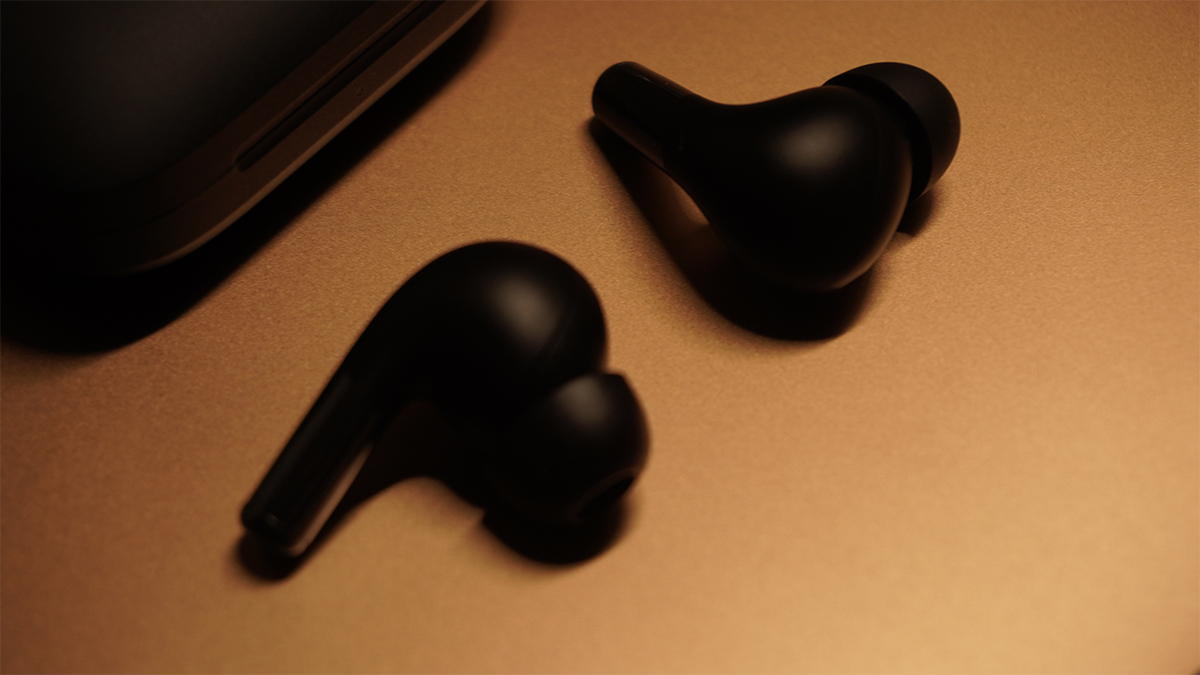 The OnePlus Buds Pro is shaped like most common TWS earbuds, but there's a catch. OnePlus provides three sets of silicone ear tips in the box, but none of them seem to be the "perfect" fit. Surely, most of the other people using the earbuds have praised the Buds Pro for their perfect fit, but it's not the same case with large ears. The fit is great; they stay in their ears despite harsh movement while running but aren't so great for longer periods of time. I tried 2 different sets of tips that fit my ears and used the earbuds while traveling for more than two hours. In both cases, either one of my ears started aching shortly after two hours.
While the Buds Pro is an excellent fit, they're not the most comfortable earbuds for people with large ears in the market. Although, if you don't have large ears like mine, you should find the OnePlus Buds Pro to be extremely comfortable. Each earbud weighs 4.35 grams, and the pair is lighter than the Galaxy Buds2 and AirPods Pro.
Audio Performance & Active Noise Cancelation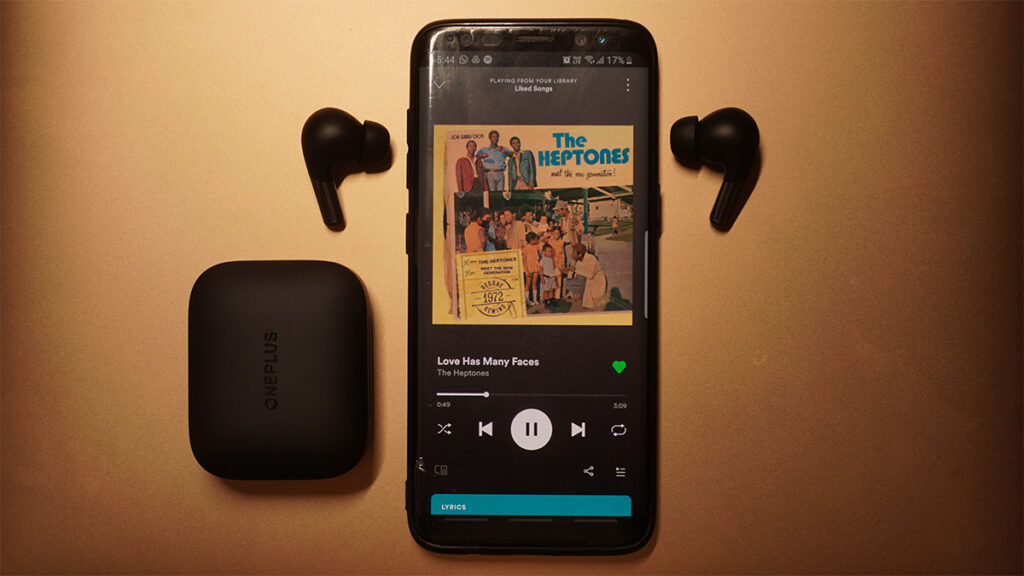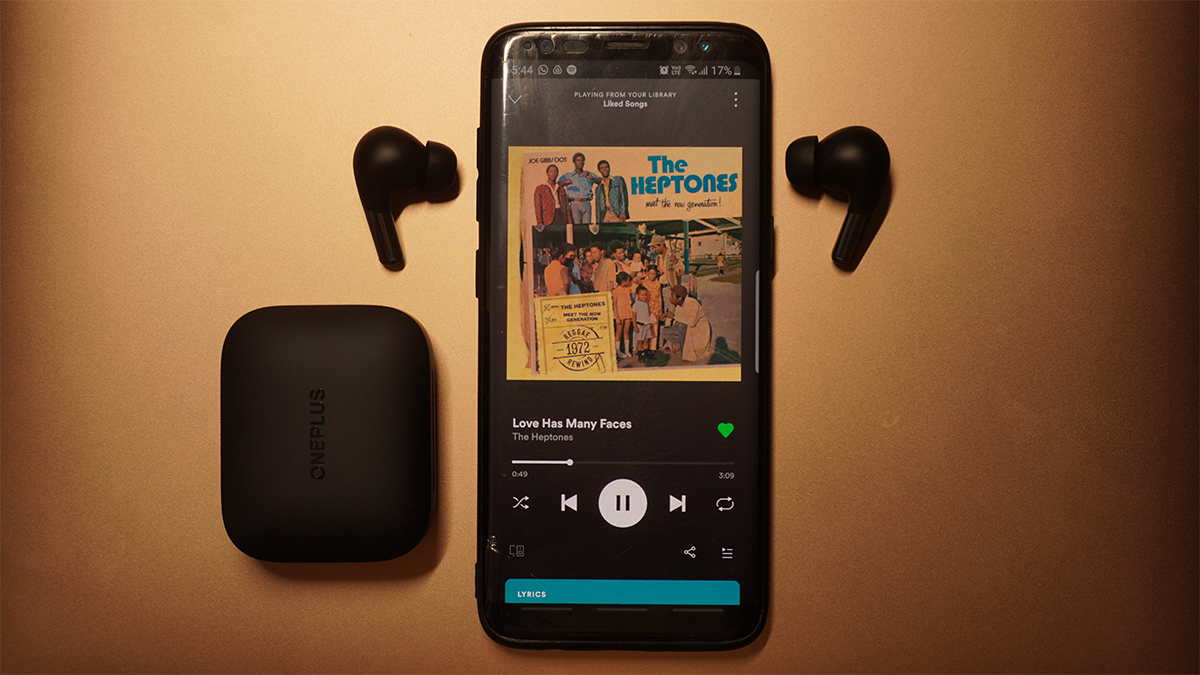 The hardware behind the magic of the OnePlus Buds Pro consists of two 11m drivers. The company says that these drivers were "tuned for bass reproduction," which made me worry that they were going to be another bass-heavy nightmare. Thankfully, that is not the case at all; the bass reproduction is quite elegant and never overwhelming.
But bassheads who like all that rumble inside their ears won't be pleased. While the OnePlus Buds Pro doesn't lack anywhere when it comes to bass, they don't have the extra and unnecessary thump. I won't lie, I was surprised when I first listened to some tracks by Twenty One Pilots and David Guetta.
The overall sound experience is surprisingly neat. There's a slight push in the mids, which is quite normal for most truly wireless earbuds. All the vocals and instrumentals are sharp and distinguishable, and I do like my vocals better. I tested the earbuds on common music streaming platforms like Spotify, YouTube Music, and Amazon Music for the initial impressions. Further, I moved on to Apple Music Lossless, and could instantly tell that it provides a much wider soundstage when compared to the regular 320kbps streams.
The Buds Pro lacks a fairly large soundstage, and can sometimes feel darker when it comes to high-quality audio. The Galaxy Buds Pro, another premium TWS earbuds pair, has an edge over the OnePlus Buds Pro when it comes to wider audio reproduction.
Coming to the supported codecs, they don't support any non-mainstream codecs like aptX or LDAC, instead, they support the LHDC codec on supported devices. Interestingly, the OnePlus Nord 2 is the only 2021 device that has LHDC support. However, the OnePlus 9 devices will be getting LHDC support via an OTA update. The Buds Pro comes with Bluetooth 5.2 connectivity. For devices with no LHDC support, you can opt for SBC or AAC codecs.
ANC features and microphone quality are separate concerns, and the following is an overview of the same.
ANC and Transparency mode
Active Noise Cancelation was thought to be a gimmick when the truly wireless earbuds came around. But it's quite real, as a matter of fact. ANC on the Buds Pro doesn't fail to cancel out most of the noise in noisy environments. OnePlus provides three levels of ANC, and all of them work as they should. I tested the "Extreme" noise cancelation mode in certain noisy environments such as a moving train, a busy street, and a car moving in traffic. Extreme mode cancels almost all of the incoming noise including horns, engine sounds, people talking, etc. There's a smart mode that adjusts the ANC level automatically according to the environment you're in, and it almost works as it should. To sum up, the noise cancellation on these earbuds is pretty great considering they're a TWS pair.
Transparency mode has been the big talk among many audiophiles. Transparency mode lets you hear everything that's going on around you while you're wearing the earbuds. It even enhances the incoming sound to make it 'transparent.'
Call Quality and Microphone
Having used the OnePlus Bullets Wireless Z, I had complete faith in the Buds Pro's microphone. OnePlus has got the microphone quality sorted, and I used the earbuds for calls for an entire day without anyone complaining about my mic. Making calls in noisy environments, all of my calls went decently, which is surprising for TWS.
Software and Features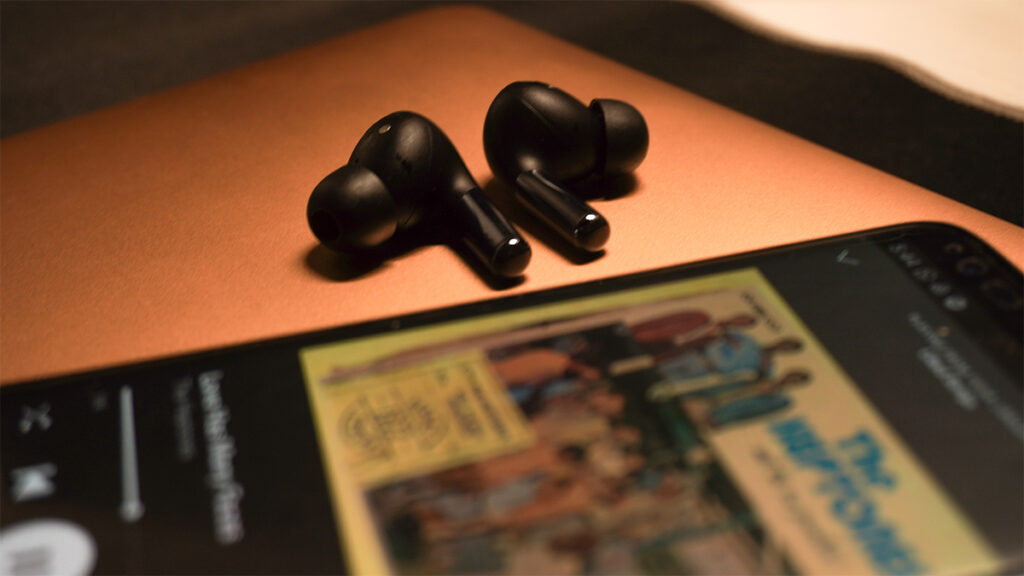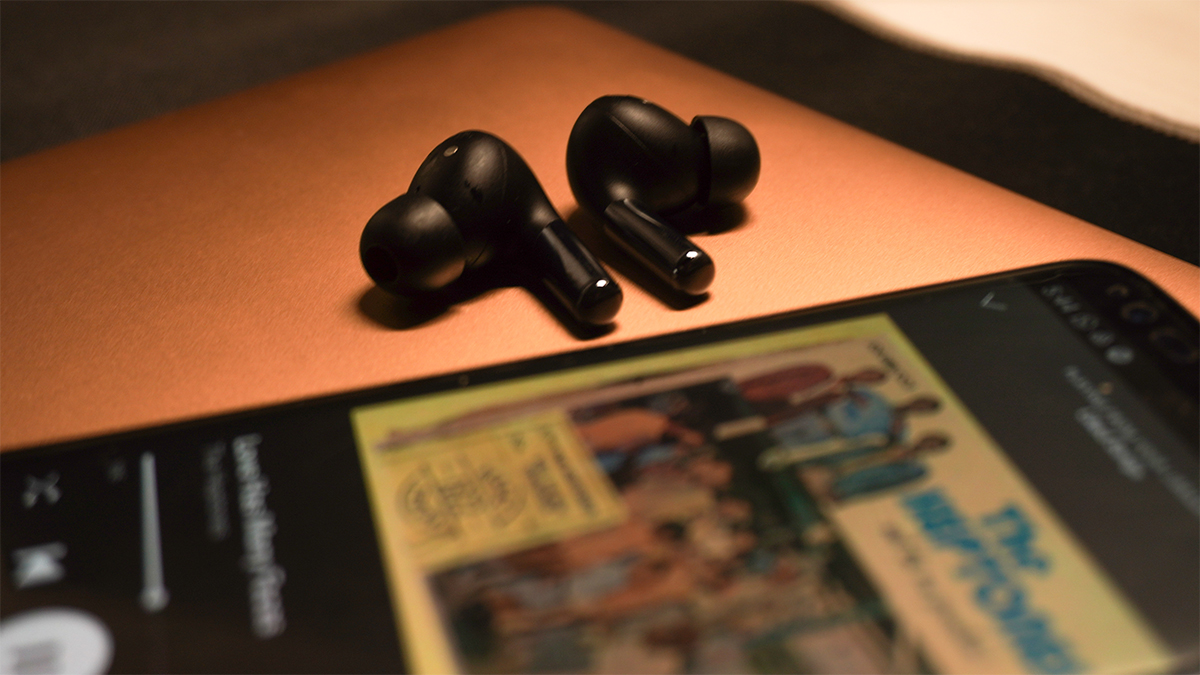 The OnePlus Buds Pro offers numerous useful features, and you don't even need an app to configure them on newer OnePlus devices. However, you'll need the 'HeyMelody' app if you don't own a recent OnePlus phone. The regular pairing process begins with opening the case, long-pressing the button for 3 seconds, and pairing the phone to your phone. Once connected, you can use the HeyMelody app or directly open Settings (on newer OnePlus devices) to configure the earbuds.
Right off the bat, you get the option to test the fit of the earbuds. Using the earbuds fit test, you'll be guided through a process where the feature will help you determine if a particular earbud needs adjusting or a different ear tip needs to be put. Above all, the Earbud Fit Test feature is a great option to set up the earbuds for the first-time usage. This further creates a curated OnePlus audio ID based on your preference where you can adjust the overall boost if there's a need for it. I tried the earbuds with a boost and immediately switched back to the stock settings for it to be better for me.
Coming to the ANC feature, the buds have 3 ANC modes as I mentioned earlier. The three modes consist of Faint, Extreme, and Smart. All these modes pretty much abide by their name. As you can guess, the Smart mode tries to adjust the ANC level automatically by determining the noise environment around you, and it mostly works as it should.
The earbud controls are somewhat like the ones on Apple's AirPods, where you have to pinch the stem to use it. You can customize what a single pinch, double pinch, and long-pressing can do. Flexible customization is great for users' own convenience. The best part is that the earbuds give feedback upon pinching the earbud stems, unlike AirPods. There are some other things that caught my attention, and the following are my views on the same.
Zen Mode Air
Finally, we have the Zen Mode Air. If you've owned a OnePlus phone, you might know of the infamous Zen Mode which lets you take time off your phone. Similarly, Zen Mode Air starts a white noise playback to help you relax and focus. Even better, you can choose from various in-built sound effects that will be downloaded on your earbuds. Just long-press earbud stim to start the playback.
Not-so-good Windows support
Upon trying the OnePlus Buds Pro with Windows machines, I faced certain connectivity issues. It could be Windows-sided, but there's definitely something wrong with the earbuds here. The audio is just fine, as it should be in cases of watching or listening to media. However, during calls on Microsoft Teams and Zoom on both Windows 10 and Windows 11, I faced audio stutters with ANC on. It might be a software issue, but it's nothing an OTA update cannot fix.
OnePlus Buds Pro's missing feature
Having used the Oppo Enco M31 as my daily driver for a while, I got used to having multi-device support where I could stay connected to my PC and phone at the same time. However, one of the first things that I noticed after using the OnePlus Buds Pro was the lack of multi-device connectivity. It's a feature that most wireless earphones have, but I couldn't understand why OnePlus missed it.
Battery life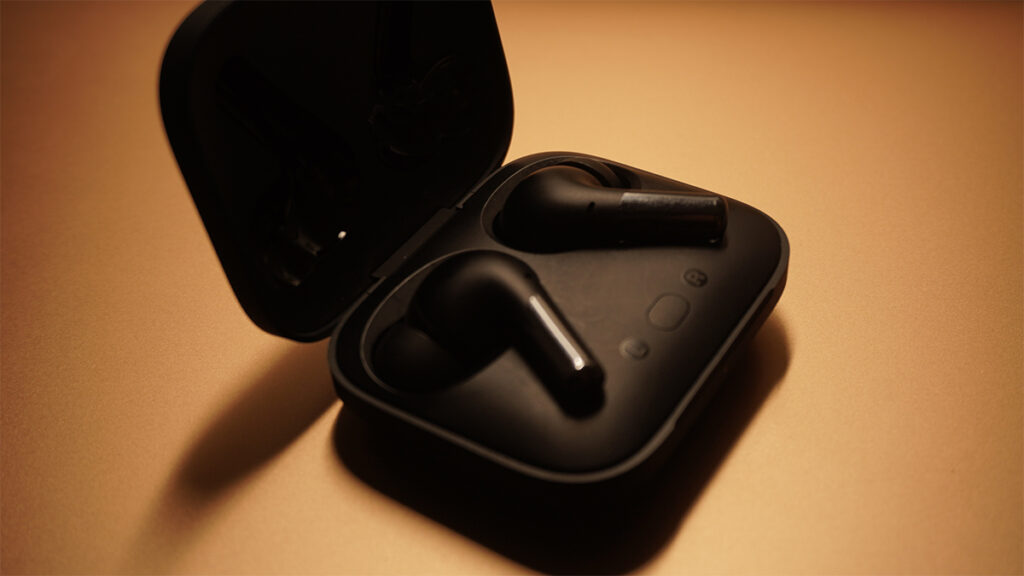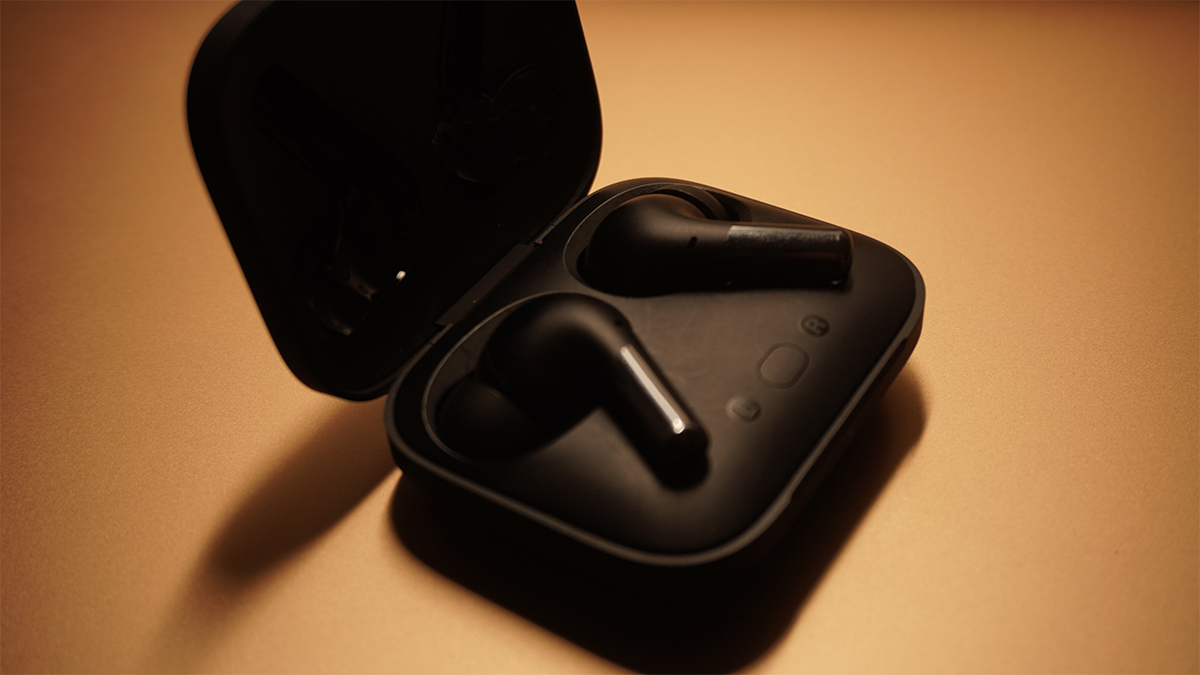 The battery life is extraordinary for users like me who only use their earphones for a few hours in a single session. I managed to get up to 5 hours of battery life at 90% volume and ANC on Smart mode, and an extra of 23 hours with the case's extra juice. These figures can easily extend up to the 38 hours that OnePlus claims about with ANC off. These earbuds, being truly wireless, have a pretty decent battery life with ANC on.
To clarify, you can use the earbuds once and recharge them four times on a single charge. The case can be charged using a wired charger or wirelessly via a supported Qi Charger. A single 10-minute charge using OnePlus' 30W Warp charger can get you around 5 hours of audio playback.
Should you go for the OnePlus Buds Pro?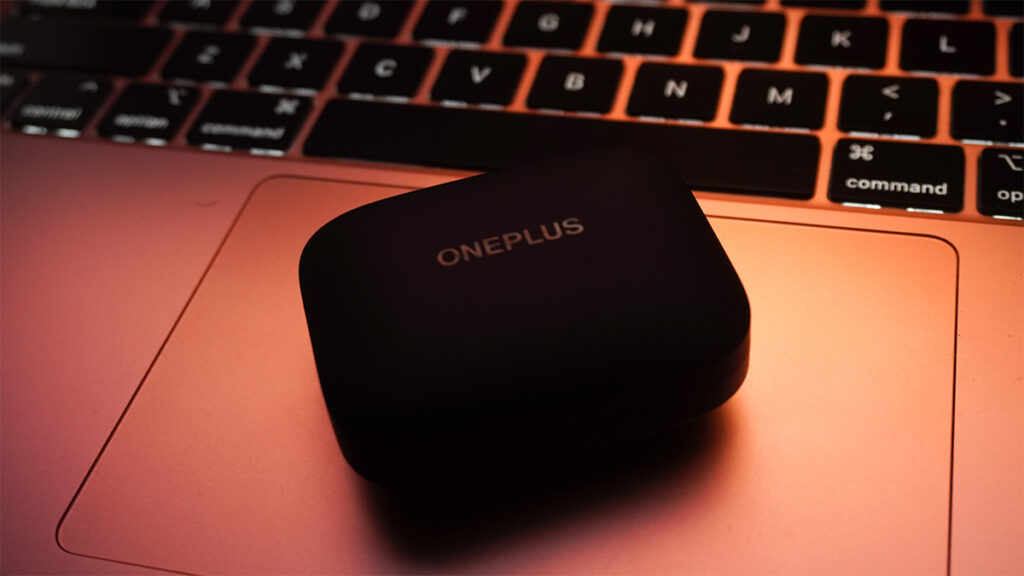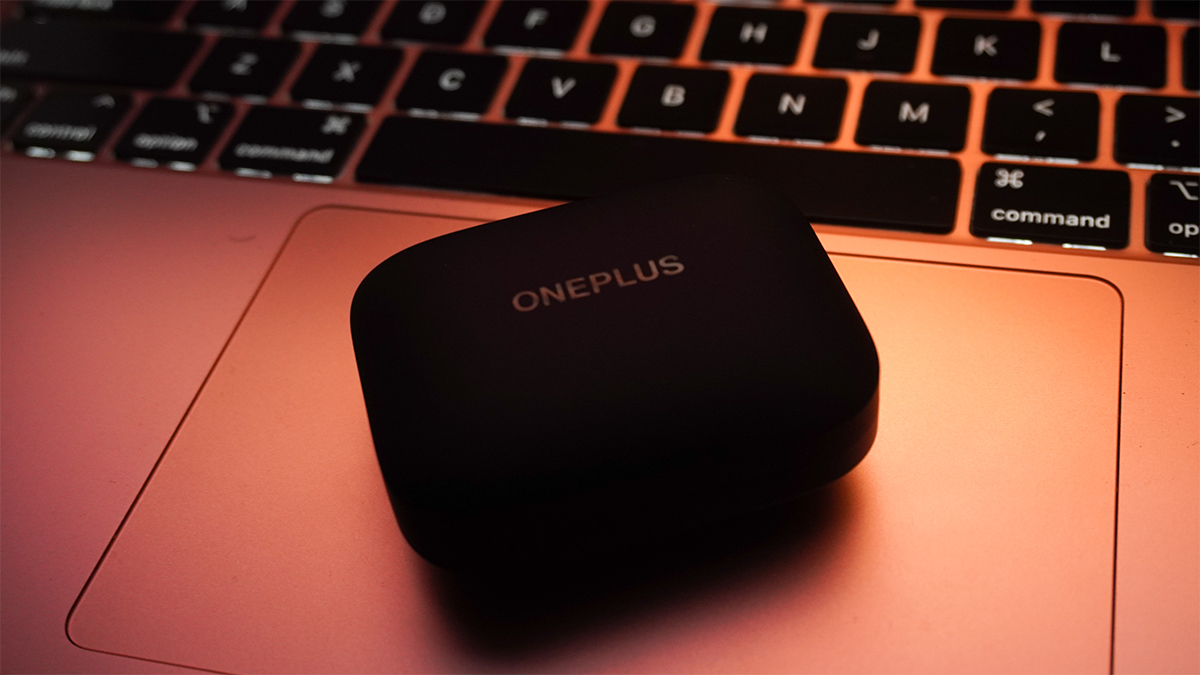 In conclusion, I believe that OnePlus is off to a great start with this premium pair of truly wireless earphones. Priced at $150 globally and Rs 9,990 in India, they are a great fit in the premium wireless earphone segment. Are they worth the money? Well, if you actually appreciate a decent earbuds pair, it's a worthy offering. The earbuds have great sound with excellent bass. With the added touch of ANC and reasonable battery life, it's almost tempting at this price. Moreover, it's an ideal purchase for those who own fairly recent OnePlus devices. You can buy them from OnePlus' US Store or India Store.
These earbuds can easily compete with old dogs like the Galaxy Buds Pro, Oppo Enco X, and the infamous AirPods 2. These being in the same league as the others should give you a good idea of how satisfactory they are. Overall, OnePlus offers an adequate package with just the right amount of features and great audio quality. I personally can see myself using these as my daily driver in no time.