At the OnePlus New York Event, today we saw their latest flagship OnePlus 6T, along with some other cool stuff. While the in-display fingerprint and the teardrop notch were the most significant changes from the predecessor OnePlus 6, gaming on OnePlus has also transformed.
The new OnePlus 6T comes with a new gaming feature called "Smart Boost." While the working of the new OnePlus 6T is still a mystery, we have some pretty basic idea of what "Smart Boost" will do to the device.
Essentially, when you would initialize a game on OnePlus 6T, the device will automatically use the device RAM as ROM. In other words, the device RAM and ROM will become a single unit to intensify the gaming experience on the OnePlus 6T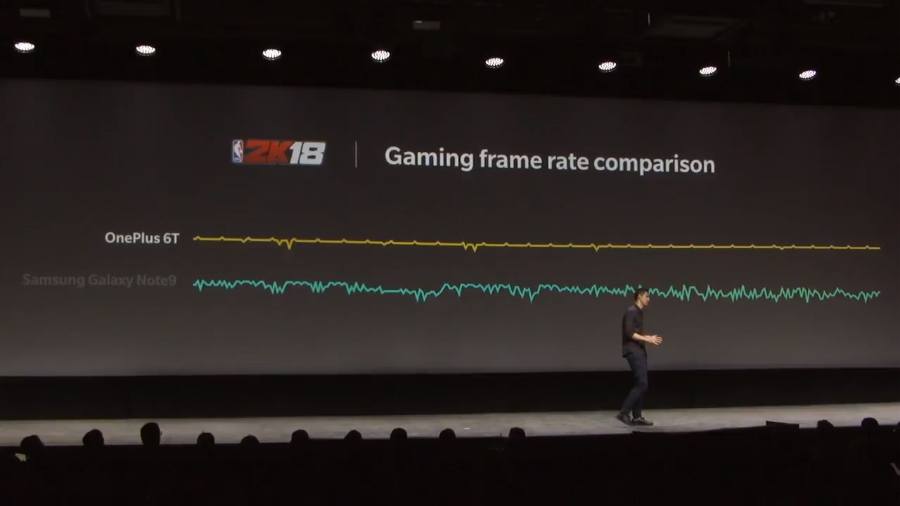 "We believe if we make a device that has best user experience in performance, that will deliver the best gaming experience." Kyle Kiang, OnePlus Global Marketing head said at the OnePlus 6T event.
While discussing the gaming performance of the device, Kiang also mentioned that games like PUBG will have 20% less load time as compared to OnePlus 6.
OnePlus 6T comes with 6GB and 8GB RAM options, along with 128 GB and 256 GB storage options. The device is powered by a Snapdragon 845 SoC. If you'll notice, the device has roughly the same specifications as the OnePlus 6. Could it be possible that "Smart Boost" will arrive on the One Plus 6 as well?