OnePlus has registered itself in the list of the leading smartphone manufacturers by providing flagship features in a limited budget. OnePlus' latest flagship OnePlus 6 has received an amazing response from the customers and the BBK Electronics-owned company is ruling the market.
Apparently, OnePlus has set a new goal for the first month of next year. A post shared on China's Weibo platform by the official handle of OnePlus shows a calendar marked with January 15, 2019, with a "detection of new semester goals" note.
The cryptic post has fueled a host of rumors in the smartphone industry. While some experts are suggesting that it is the date when OnePlus will announce its next flagship OnePlus 6T but considering the past track record of the company and other rumors, OnePlus 6T will be announced next month.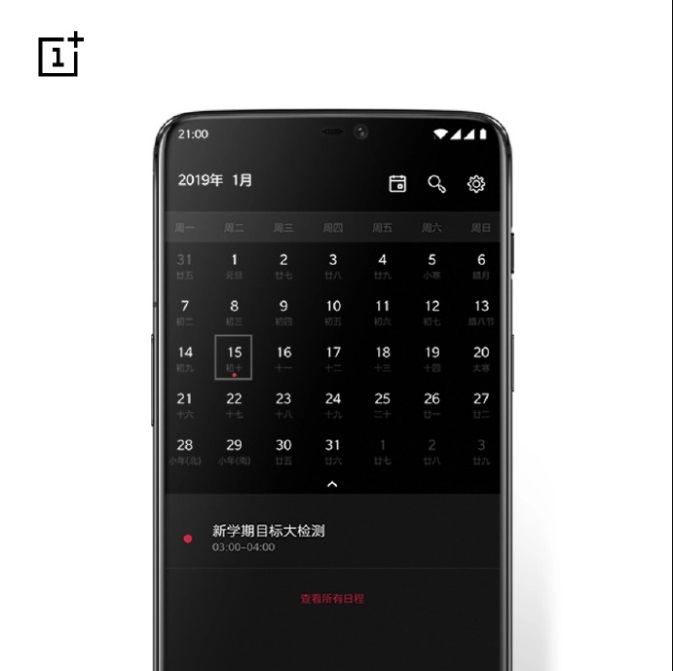 A majority of smartphone experts have indicated that the Chinese smartphone manufacturer will launch its first 5G compatible smartphone on the date. This seems a plausible explanation of the post on Weibo as the company's CEO Pete Lau announced earlier that OnePlus would launch a 5G compatible smartphone next year.
Amidst all the rumors circulating, it remains to be seen what are the actual plans of OnePlus behind the calendar posted on Weibo.
What do you think OnePlus is going to unveil on January 15, 2019? Express your views in the comments.