As modern technology keeps evolving, gadgets and services keep overwhelming us with new and exciting features. On an average, people upgrade their smartphone once every two years. So, what to do with the old phone when you get a shiny new one?
Selling is an option, but people often go for cheaper or mid-range devices rather than buying a used one at a lower price. Don't just throw away your old Android phone. There are so many uses for your spare Android device that you might not be aware of. Just find the right way to tap into their potential and give them a new life. Here are some ways which might help you to put your old Android phone to good use.
15 ways to re-purpose your old Android smartphone
1. Universal Remote Controller
One of the best ways to use an old Smartphone is to serve it as a smart remote for your home or office. Many handsets have an infrared "blaster," which will let it connect to the TVs, air conditioners, and other devices that use a remote control. Smartphones with IR blaster can communicate with any devices that receive commands via IR beams. The iPhone does not have an IR blaster.
If your phone has an IR blaster, then set up an app like Sure (free) or AnyMote-Smart Remote (free) that will allow you to issue the IR commands to your electronic device. However, if the phone does not have an IR blaster, you can either add it up to the phone with a third-party accessory which will cost you a little amount or you could even DIY it for cheap.
2. Computer Mouse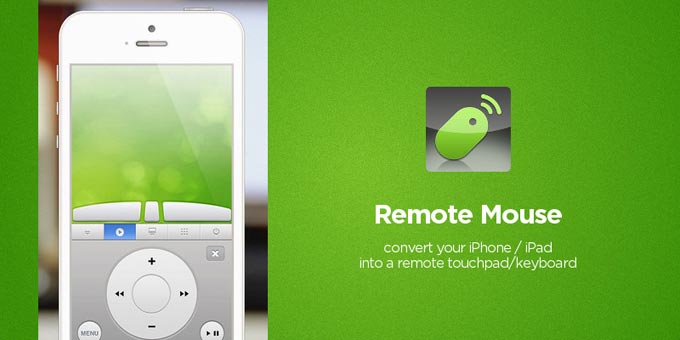 When it comes to office or home usage, you can turn your old phone into a mouse and keyboard controller for your PC. All that needed is an app like PC Remote (free) or Unified Remote (free/paid) that you need to install on your Android phone and its companion Mac/Windows/Linux server program.
With such apps installed, you gain the flexibility to control your PC from any corner of a room via Wifi or Bluetooth. Moreover, some apps let you control your PC from anywhere in the world over the internet. You can use your outdated Android device for such remote administration applications. 
3. Use Old Phone As Alarm clock
One of the cool uses of your old Android smartphone might be a bedside clock. A smartphone is capable of producing an excellent alarm sound to wake you up in the morning.
There are all sorts of alarm clock apps that do everything from playing specific radio station to recording your sleep patterns. Get yourself an excellent clock app from the Google Play Store, such as Timely (free) or Alarm Clock Xtreme (free). Also, you can buy yourself a cheap smartphone dock, and you've got a customizable alarm clock to set beside your bed.
4. Digital Photo Frame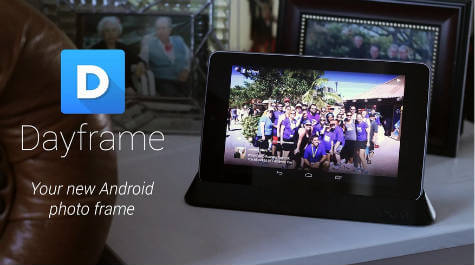 You can quickly turn your old Android phone to a digital photo frame that can display photos or slideshows. A digital photo frame is just an electronic display where images are stored. All you need is a phone dock and a photo streaming app.
Various apps and tools are available for this purpose, just install an app like Google Photos (free) or Photo Slides (Photo Frame)" (free) and convert your device into a powerful photo frame. However, if you want something more suited for photo slideshows to display in the background while you're doing something else around the house, then there's the Dayframe (free) app for Android.
5. Use Old phone a Desk calendar
If you like a simple addition to your living room or your office desk, then turn your old Smartphone into a desk calendar.
Google Calendar app can get the job done. Sync your calendar events from your tablet or existing phone and have them show on your new modified desk calendar. Another calendar app, such as Cal Calendar (free) is also ideally suited for this purpose.
6. As a mounted GPS for your car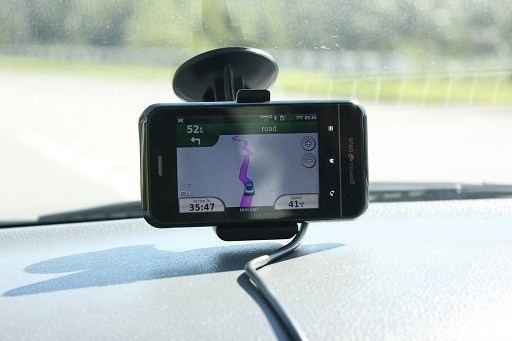 Take your old Android handset and convert it into a permanent in-car GPS. All you need is to grab a car phone mount, a car charger, and fix your phone in place permanently.
Load up your phone with navigational apps like Google Maps (free), Waze (free) or any other preferable offline apps such as CoPilot GPS (free) or Sygic GPS Navigation & Maps (free). Your in-car GPS will be ready with your desired downloaded maps, and you are all set to go.
7. Monitoring through live video feed
You can consider turning your old device into a security camera to keep an eye on your home, office, or anywhere you desire. Just install a security camera app like IP webcam (free) from the Google Play Store. The IP webcam can broadcast both locally and over a service called 'Ivideon' so that you can view your stream live from anywhere.
You can also use the camera to monitor a baby, kitty-cam or use it in on your front door.
8. As an e-reader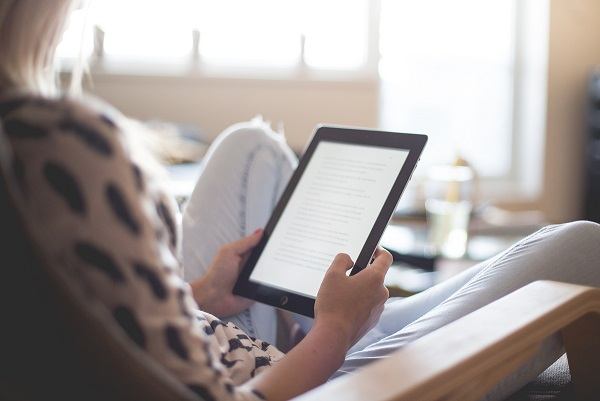 One of the good things about Android is all of the choices for reading apps. If you want to give your old Smartphone a lightweight job while it sees out its retirement, you can turn it into a dedicated e-reader.
An e-book reader is an ideal companion for the modern book lovers. All you need to do is load up your device with only the apps you need for reading, such as Google Play Books (free), Amazon Kindle (free) or any other app that you prefer. Disable notification from all the other apps and use other battery saving tips to get maximum screen-on time and enjoy!
9. Media Centre
Your old Android device, once connected to your home network and loaded up with your favorite music and movies, can be considered as a media center to stream content around your home. Just load up your collection on the device and install any of the standard apps, such as Kodi (free), MX Player (free) or VLC (free). Also, you can fill it with apps like Netflix and Hulu, and you are good to go.
You can also connect your phone to the TV using an MHL or HDMI cable so that it can be left tethered to your TV.   
10. Kid-Friendly learning tool
An excellent alternative use for an old Android device is turning it into a kid-friendly learning device and dedicating the phone primarily to your child's education. Just add a restricted user profile to your Android device, fill it up with fun and educational apps and give it to your kid to unlock his potentials and get in pace with this fast-moving world.  
If your device has Android 7.0 or higher, you can try "Google Family Link" program to get more robust control over the phone, including abilities to set screen-time limits and receive weekly activity reports.
 

Additional Uses of your old smartphone:
Your device can be used as a Wifi repeater by using apps like Netshare.
If you are a developer, you can use your spare Android for testing purposes.
Use your device as a fitness tracker by loading it with fitness tracking apps.
You can turn it into an online radio for your bedside table with apps like TuneIn Radio.
If you use your old Android as a car navigation device, you can also use it as a dashcam by installing an app like Autoboy Dash Cam.
Did you find these cool ways of using your old Android device to be helpful? Share your reviews in the comments.