Last year, Nvidia announced Jetson Nano, a $99 single-board computer with 4GB RAM running on a quad-core ARM processor to compete with Raspberry Pi SBCs. The company has followed up the product with a cheaper and watered-down version dubbed Jetson Nano 2GB, priced at $59.
Nvidia says that its new SBC is intended primarily for DIY enthusiasts, entry-level robotics engineers, and students interested in building robots. Nvidia is also offering a software stack and many resources with its Jetson Nano 2GB dev kit to help users learn and create AI applications with the utmost ease.
The company is also providing Nvidia JetPack SDK, and CUDA-X accelerated libraries that can run on Nvidia's LTS Linux kernel. Nvidia says, "The Jetson Nano 2GB developer kit provides a scalable platform for learning and creating AI applications as they evolve."
Nvidia Jetson Nano 2GB Specifications
As reported by Tom's Hardware, Jetson Nano 2GB comes with a 64-bit quad-core ARM A57 processor clocked at 1.43 GHz. It's coupled with a 128-core Nvidia Maxwell GPU and 2GB of DDR4 RAM. For connectivity, Nvidia Jetson Nano 2GB has 1x USB 3.0 port, 2x USB 2.0 ports, a microSD card slot, an HDMI port, a micro USB port, a 40-pin GPIO connector, and a USB-C type port for powering the SBC.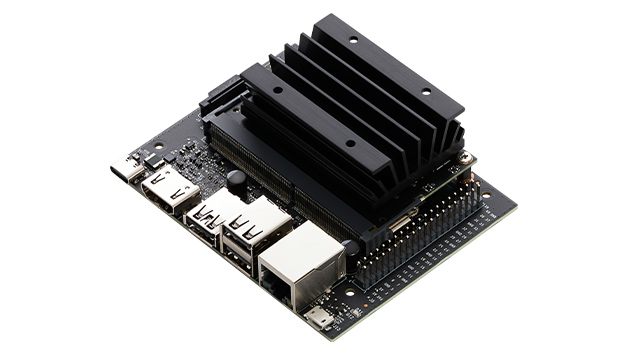 One of the major differences between Jetson Nano 2GB and its elder sibling is lesser RAM besides fewer USB 3.0 ports. Basically, Jetson Nano 2GB is similar to Jetson Nano 4GB with 2GB lesser RAM and a price cut of $40. Nvidia Jetson Nano 2GB is now available for pre-order and shipping starts by the end of October.