Wouldn't it be awesome if you had VR-capable gaming PC with you every time you were stuck somewhere on a trip?
This is exactly what inspired a gamer to build a portable gaming PC, dubbed the 'Nuclear Football,' that costs less than what a gaming laptop of similar specs would cost.
A Powerful Gaming Rig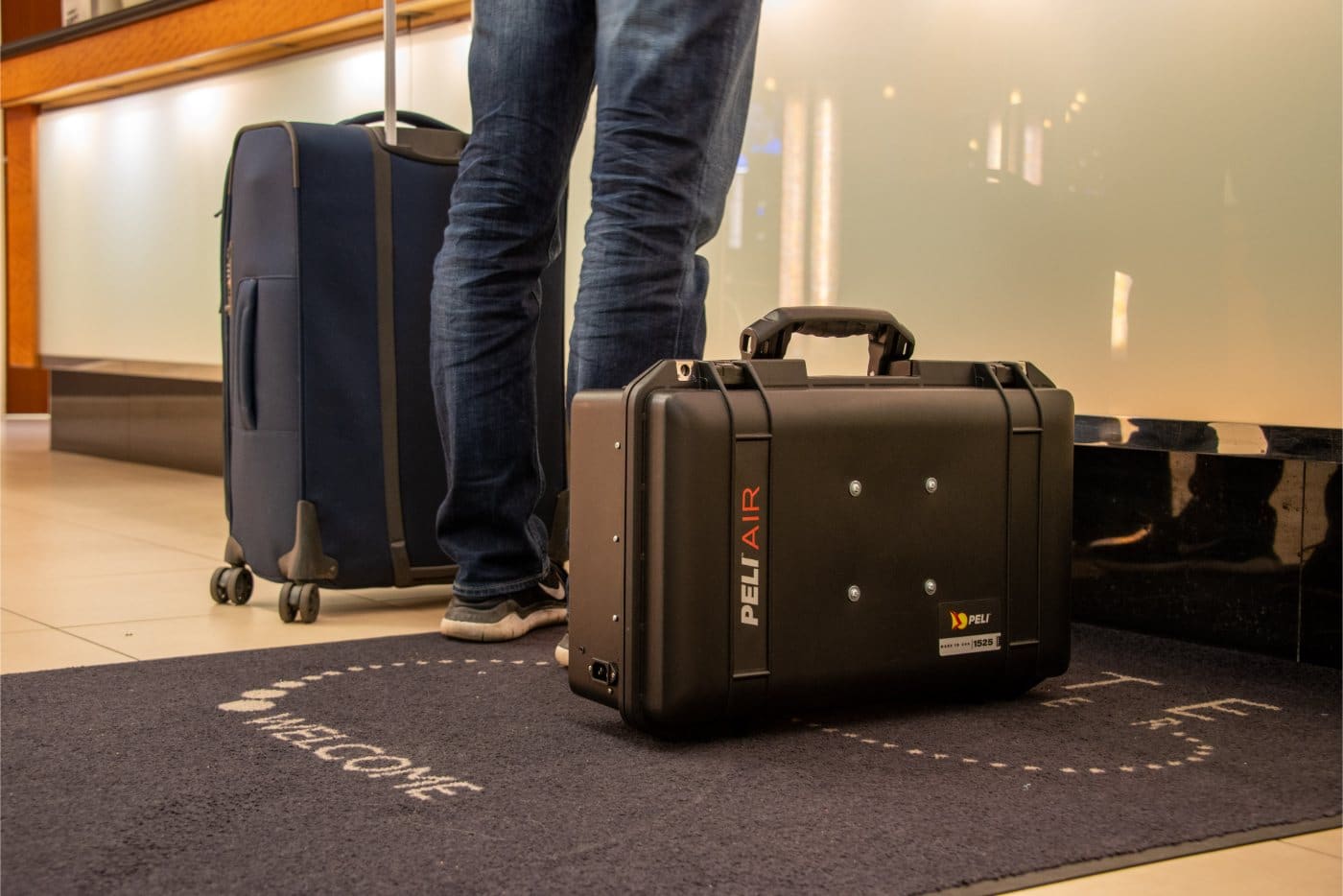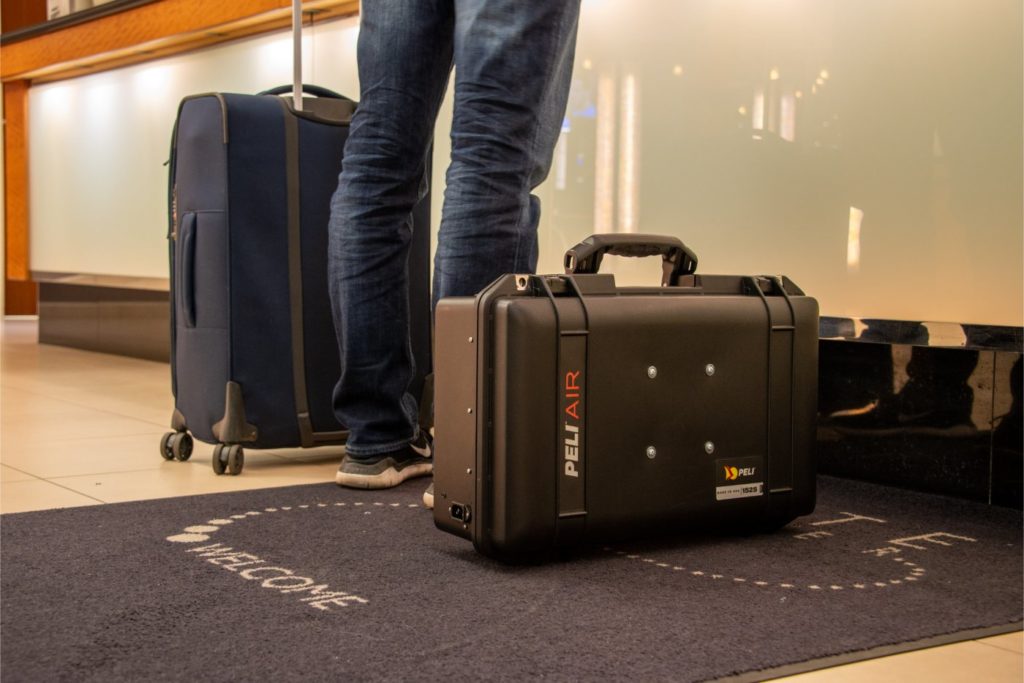 This unique portable gaming PC fits easily in a luggable case which is basically a modified Pelican 1525 case. The case holds the desktop PC hardware, a liquid cooling system, and a 23-inch monitor. There are cut-outs as well for accommodating ports.
The Nuclear Football runs on a Ryzen 5 2600 processor and it has an NVIDIA GeForce RTX 2070 Super graphics card along with 16 GB of DDR4 RAM and 256GB SSD. The entire thing runs on a Gigabit B450-i Aorus Pro WiFi motherboard with a Corsair 600W power supply.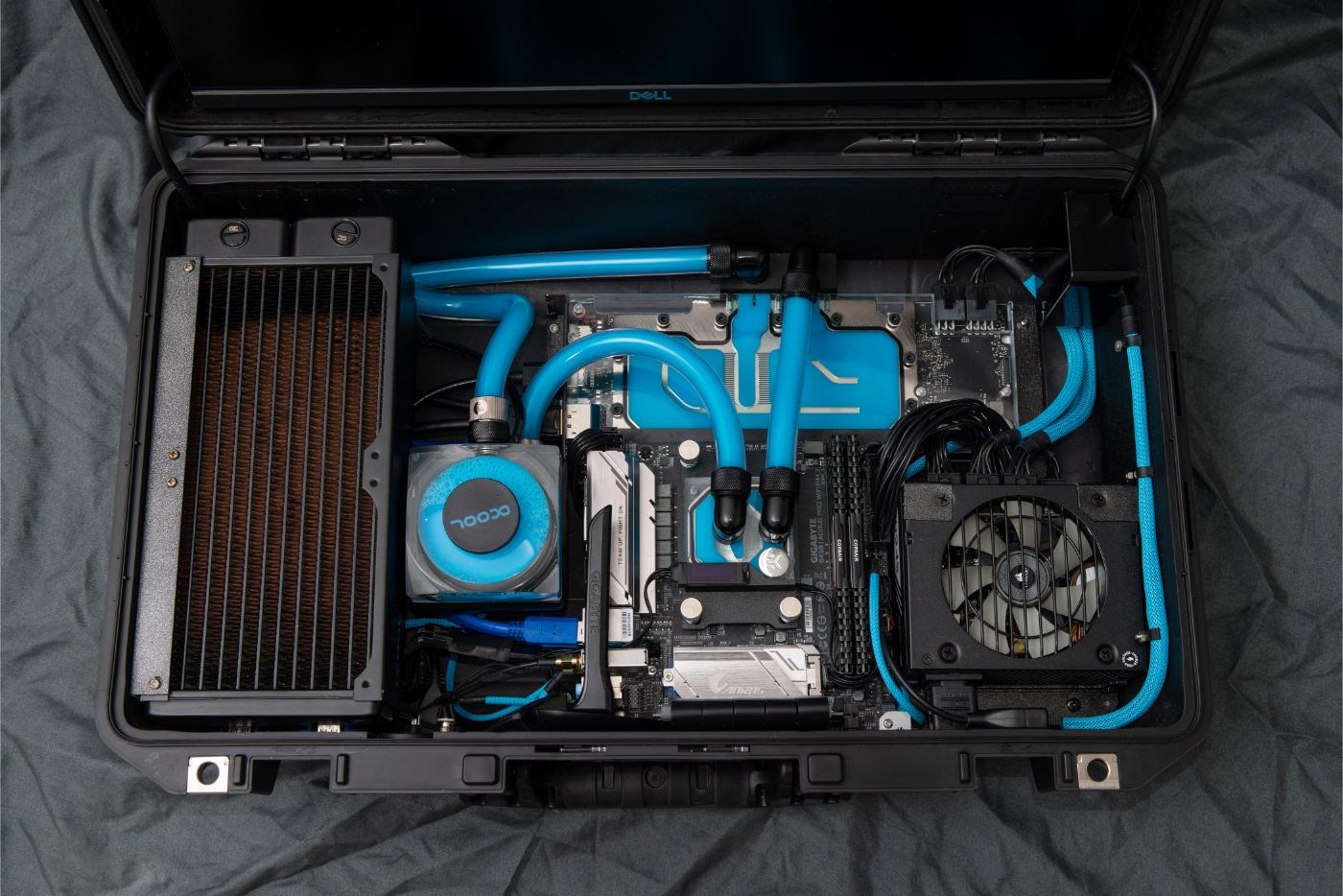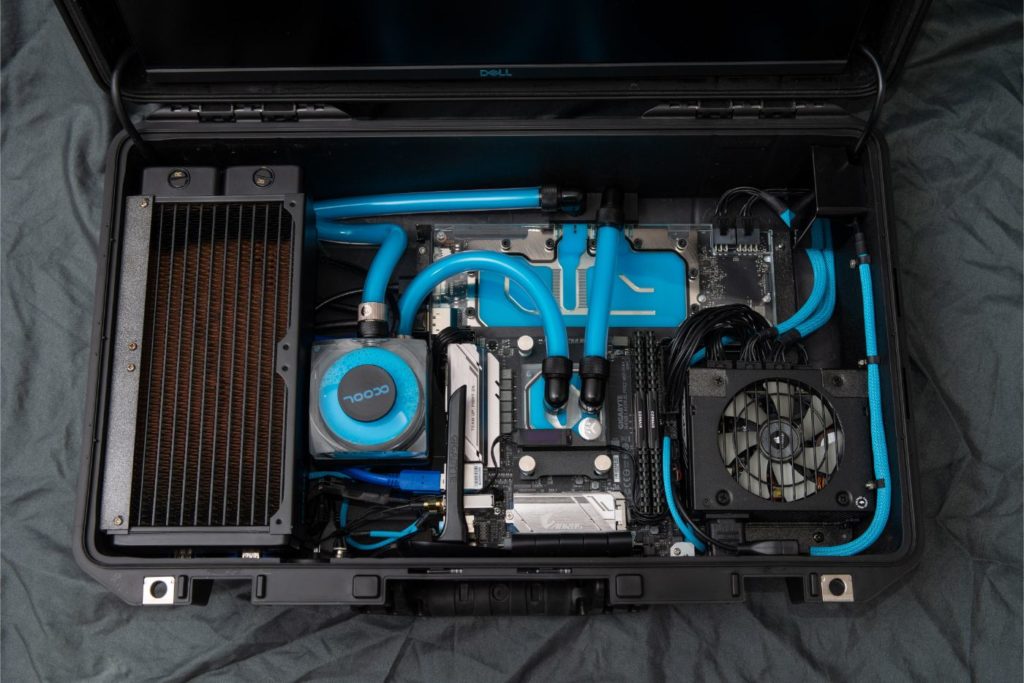 There is a water cooling gear from Alphacool in the gaming rig and a custom controller as well that links to the computer —to allow monitoring of temperatures and fan speeds through a widget on the desktop.
This cooling system can regulate the temperature around 38 degrees Celsius (100 Fahrenheit) while gaming, and about 44 degrees Celsius (110 Fahrenheit) under full load.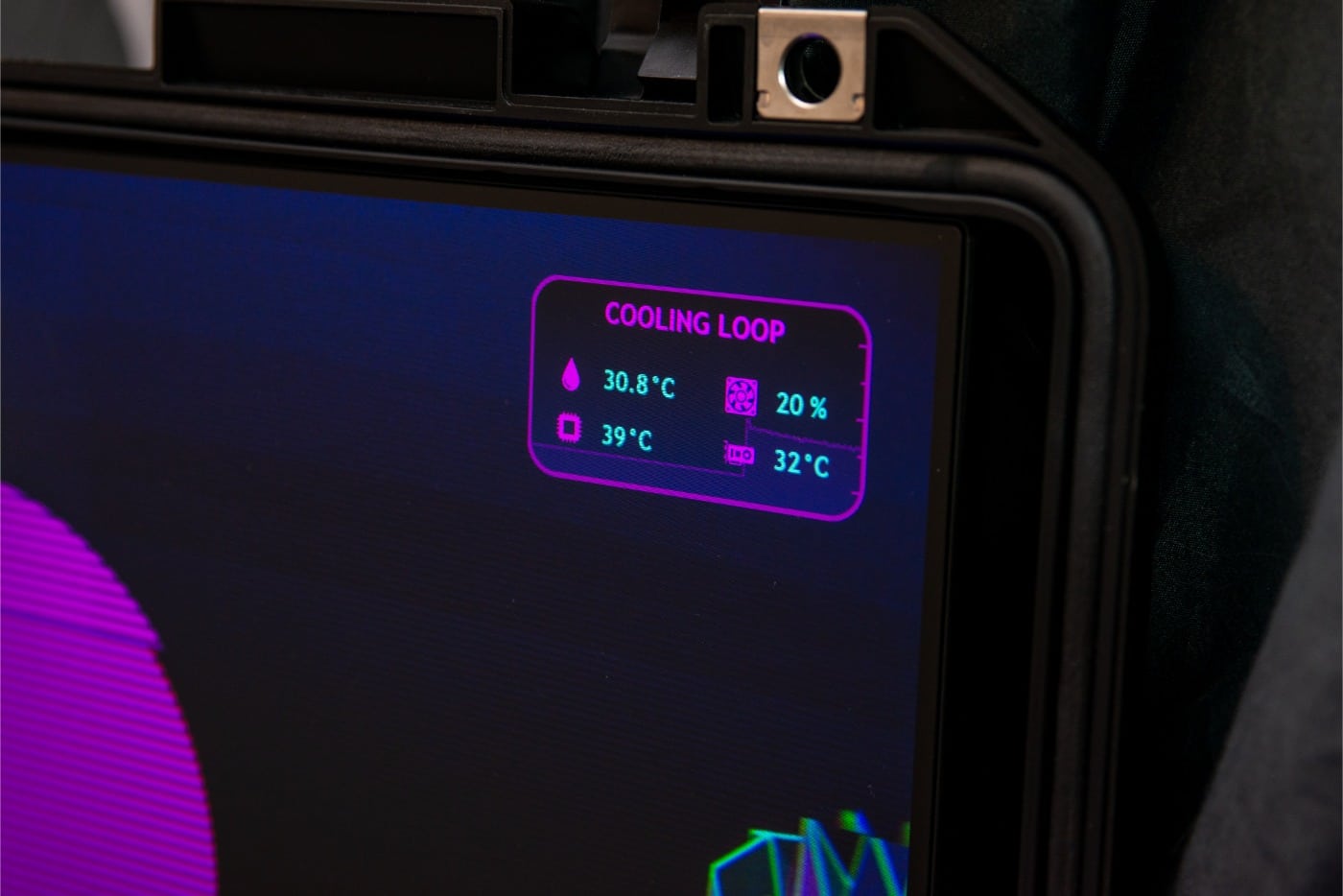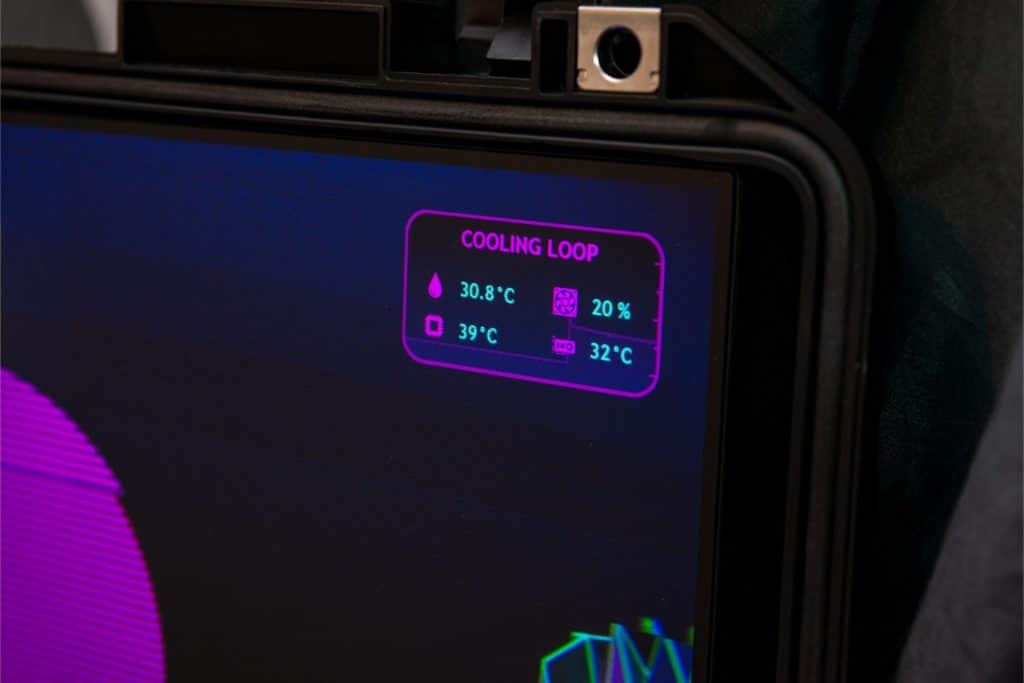 The gamer who goes by u/thegarbz on Reddit, confesses that the entire setup looks both awesome and kind of ridiculous at the same time. But it's much cheaper than a gaming laptop with similar specs and it also has a larger display than you'll find on any other notebook.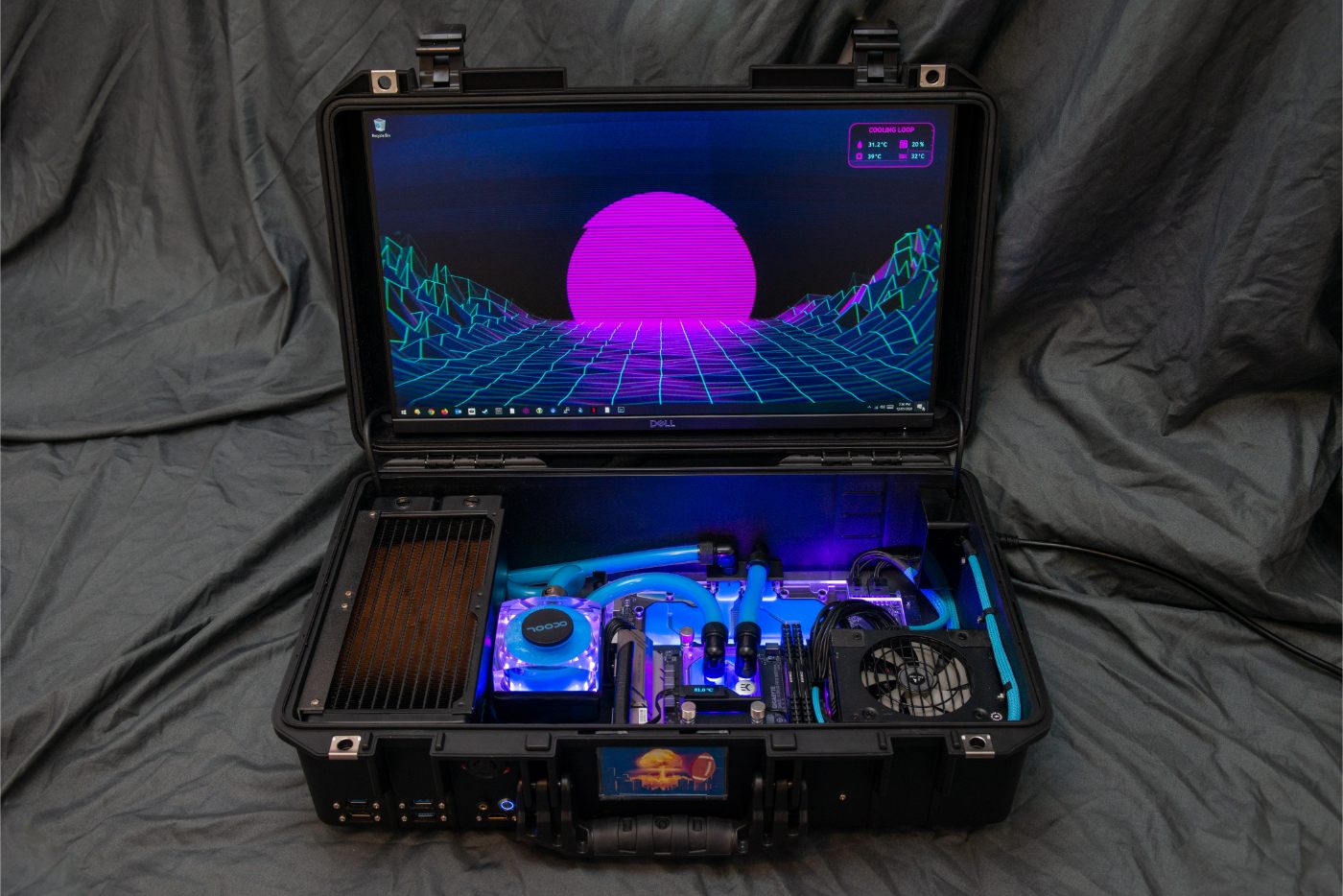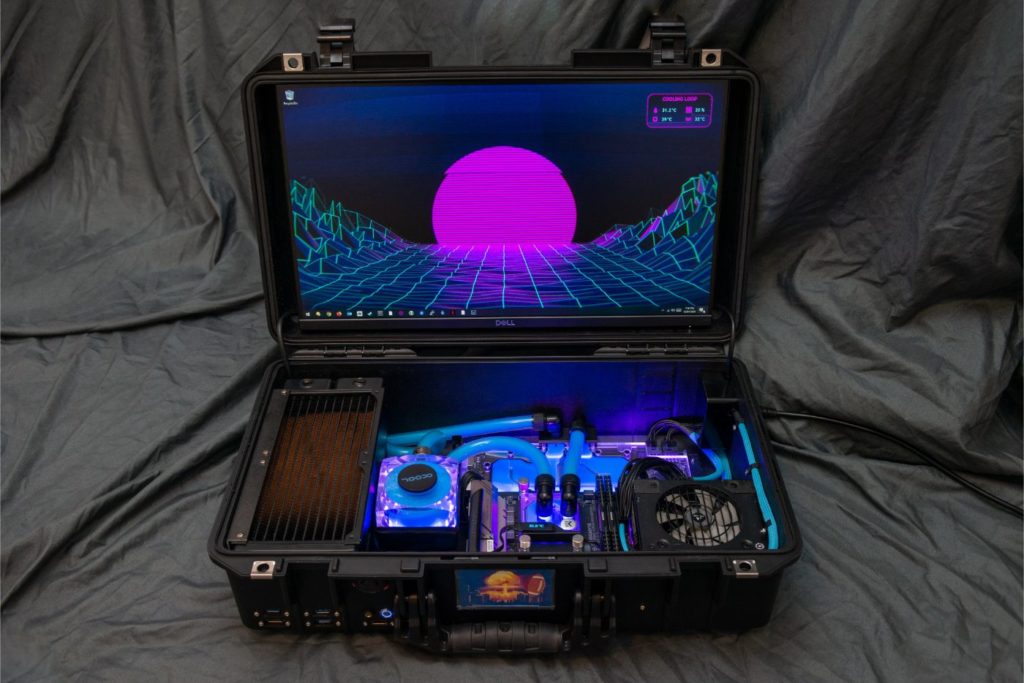 The display on Nuclear Football is a Dell 23-inch monitor that is fitted on the top of the case so that Pelican 1525 can be opened like a gaming laptop. Also, this portable gaming PC does not have a built-in keyboard but you can use a wired or wireless external keyboard.
Another interesting aspect of Nuclear Football PC is that it has been designed to be plugged in and not to run on battery power.  So it's portable in the sense that you can move it around easily and it takes seconds to set up but you will need to plug it in for use.
Nevertheless, this portable gaming PC is perfect for folks like u/thegarbz who would like a full desktop gaming experience while staying in a hotel or other such cases.