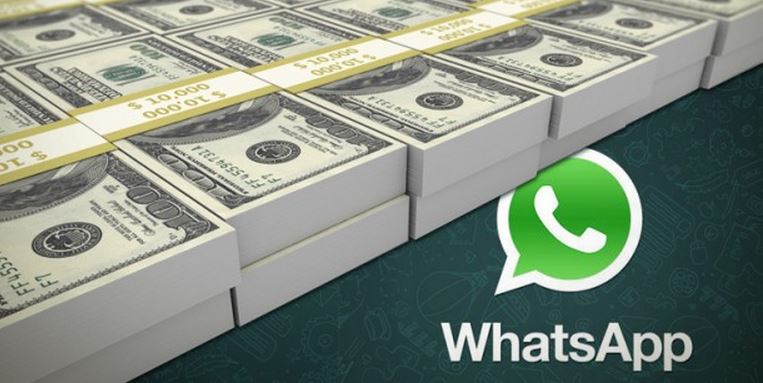 What if you run out of cash and need a fast and easy way to ask your friends for money? Here's a good news for you. After the announcement of Facebook's free money transfer feature via Messenger, now the social networking company has decided to bring a similar functionality to its instant messaging service WhatsApp.
Axis Bank, India's third-largest private bank, has decided to bring the easiness of instant money transfer to your friends via applications like Facebook, WhatsApp, Twitter, or via email or SMS.
This is becoming possible with the help of Ping Pay service from the bank and is challenging its rivals HDFC Bank and ICICI Bank. Rajiv Anand, group executive, retail banking at Axis Bank said:
"This is the only application on which you can send and ask for money. The transfer of funds is instant while in other platforms there is a waiting period of 30 minutes to one day."
This friend-to-friend money transfer takes place via the Immediate Payment Service (IMPS) of NPCI and currently Indian users can send up to Rs. 50,000 per day to their friends using this service.
How this Ping Pay service works for WhatsApp?
For sending the money, you will enter the amount and set a secret code which you will share with the receiver. Now after you will hit the "Send" button, the money will be transferred and instantly received by the receiver on WhatsApp or other platforms along with a message.
The receiver should transfer the money to his/her bank within 15 days and failing to do so, the money will be transferred back to you.
The companies these days are focusing on smartphones more than ever and this focus is well justified given the fact that to be competitive, the mobile businesses must be prioritized.
Are you going to try out this feature? Tell us in comments below!
Image Credits: mobileshop.eu, Business Standard
Recommended: After Voice Calling, Free WhatsApp Video Calling Coming Soon