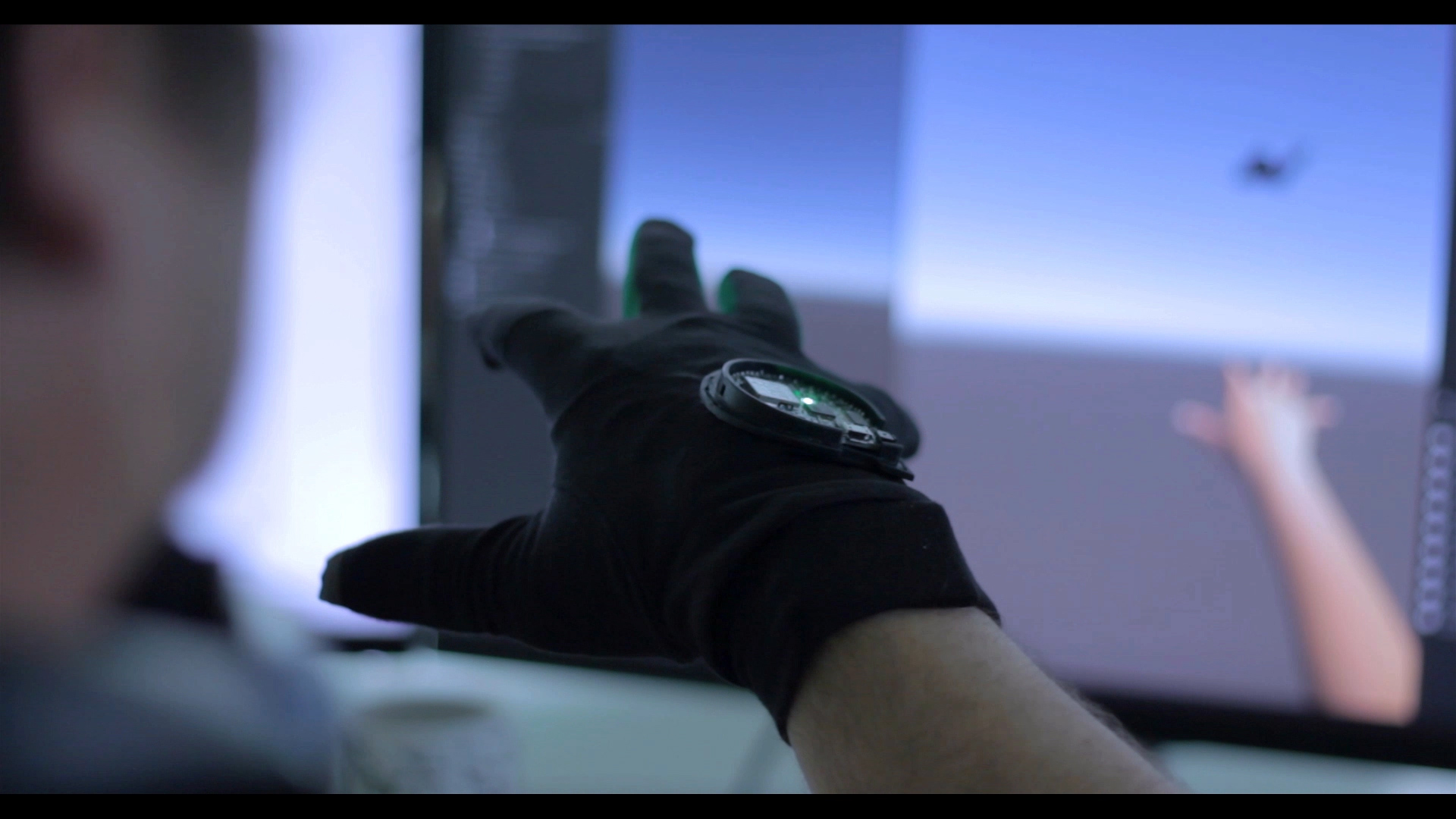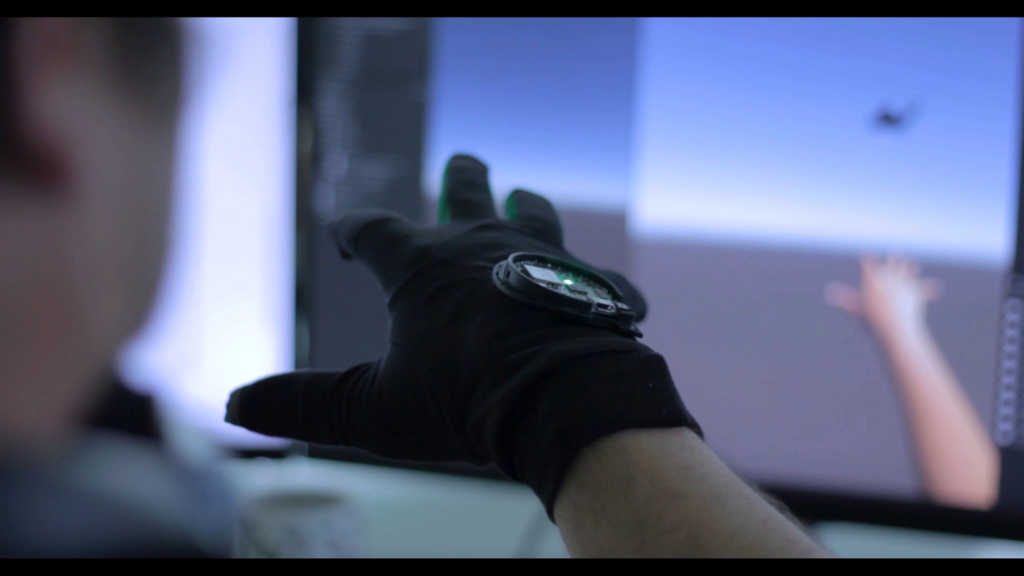 You would have heard about Facebook's Oculus Rift, Google's Cardboard and Microsoft's HoloLens. All big blues are trying to get into the world of Virtual Reality and probably this is the "Next Big Thing" coming up in near future.
With these devices you can put yourself into a virtually created world but you can't feel it since these devices project a virtual world whereas you are physically outside. Have you ever thought of – if you could touch&feel everything in your screen or through virtual reality glasses? 
Well, your dream has come to reality with  Gloveone. Gloveone enables users to feel and touch any virtual object that they can see on the screen or in their VR headsets. If a virtual apple is shown on the screen, with Gloveone you will be able to feel its shape or weight, sense all of its physical features, and even smash it!
They do it by translating touch sensations into vibrations. There are 10 actuators distributed along the palm and fingertips of Gloveone, which vibrate independently at different frequencies and intensities, reproducing accurate touch sensations. Amazing isn't it?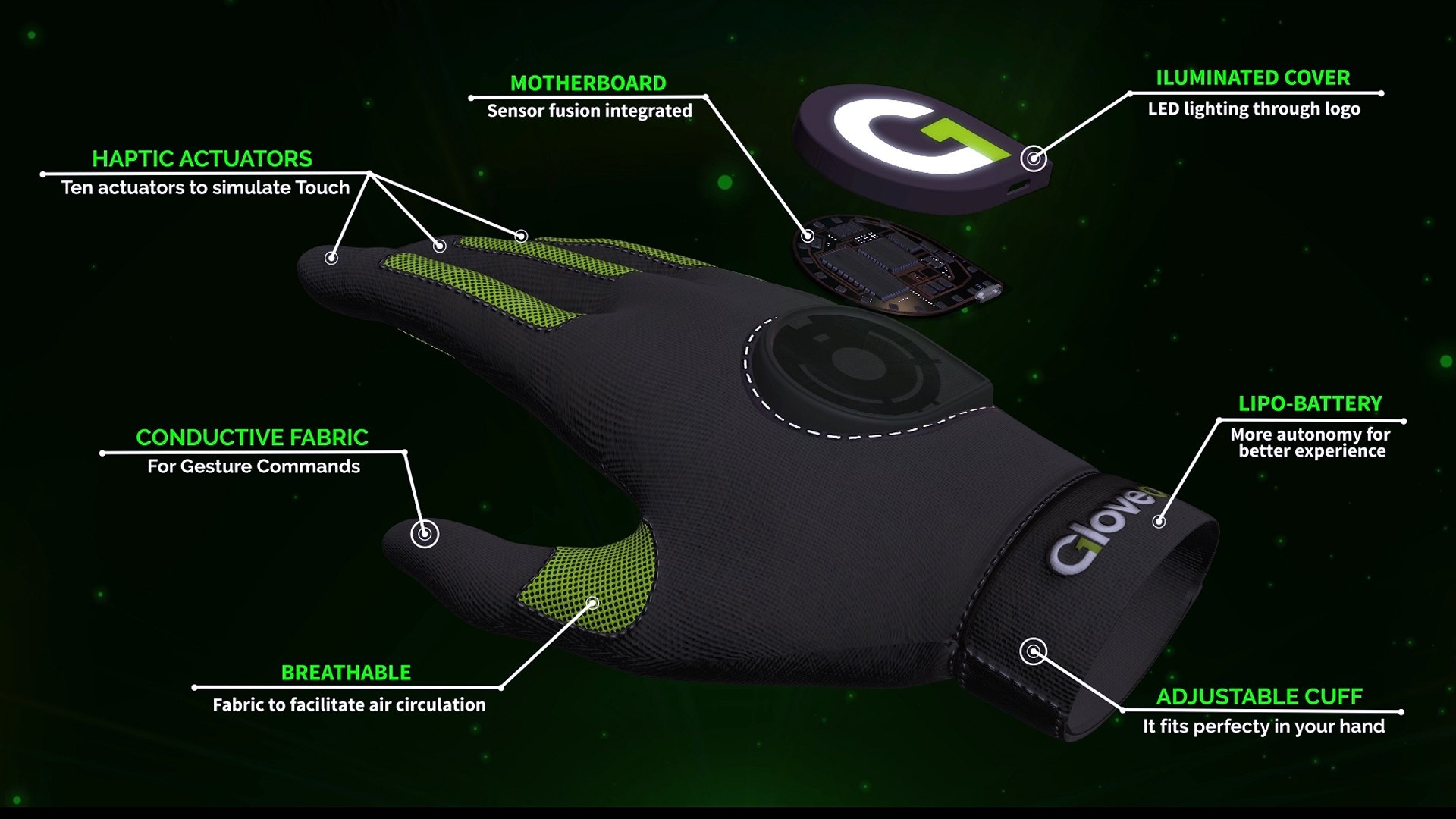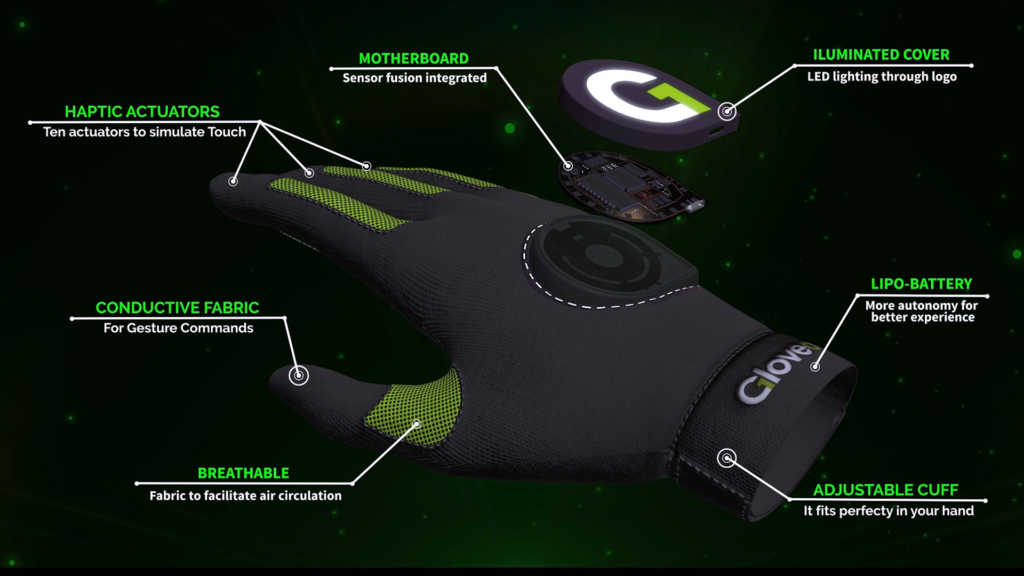 Some of the capabilities are to feel the weight of objects, differentiate textures, feel the sound waves, caress, alerts like feel a warning about dangerous sensations like fire, smart controller, etc. Gloveone technical specification include the most cutting edge technologies to ensure comfort and an extreme in game experience. Gloveone  Says –
We not only achieve the same precision as bare hands, but we even improve hand tracking thanks to sensor fusion with IMU sensor technology!
Gloveone looks very promising and its application varies across Gaming, Healthcare and various other industries. Gloveone uses open frameworks of commercial sensors in order to provide reliable experiences. Currently they have integrated with Leap Motion, Intel RealSense and Oculus VR. And I am pretty sure they will soon be integrating into HoloLens and Cardboard as well.
Gloveone is running its campaign on kickstarter and will reach its target pretty soon. You if like it you can can get your early access Gloveone here at  kickstarter.
Let us know your view about Gloveone in comments below. Stay tuned to fossbytes for more tech updates.