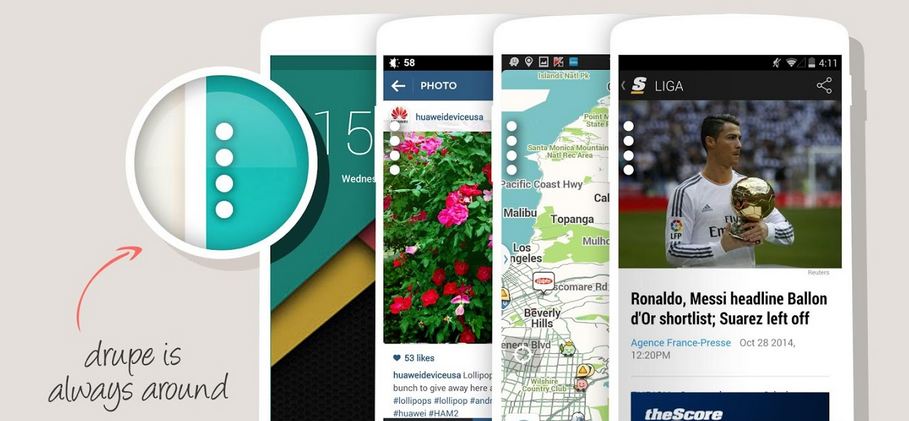 Sometimes managing different messaging apps like WhatsApp, SMS app, Google Hangouts and Facebook Messenger – could one hell of a task. Did you ever think of an app that would let you manage all your favourite messaging apps together? Well, someone answered all your prayers and crafted an awesome and nifty app called Drupe.
All you need to do is to install the Drupe app on your Android device and start playing with it. This app was recently made available on the Play Store for download, so I thought why not to tell you about it.
On its website, Drupe describes itself with these lines: "There are many ways to communicate on your mobile. Which one is best? We bring both your contacts and apps together, getting rid of the hassle. Keeping in touch is about to get so much easier."
Features:
Contact with a single swipe.
Always present on screen.
Organize your contacts chaos.
Access all communication applications from one place.
See recent feed interactions.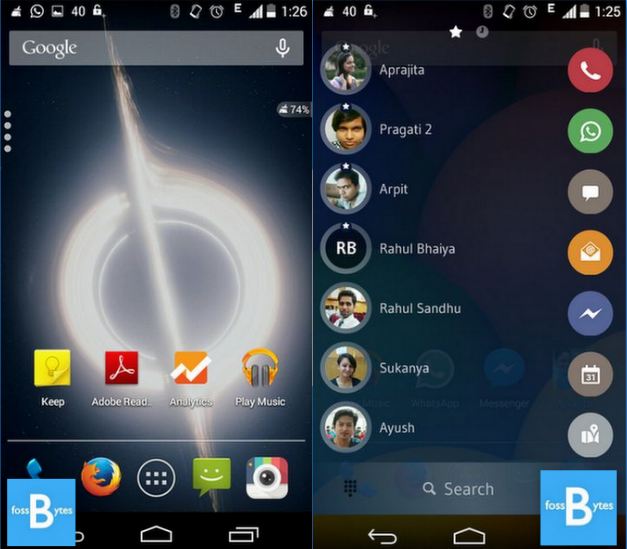 Drupe for Android simplifies the way you interact with your contacts. Now all you have to do is just quickly swipe the right hand side on your phone scree to unveil a list of contact with multiple communication options like calling, phone, SMS, email, WhatsApp, Skype and more. Now just drag and drop a contacts label on an app icon and there you go – you application is launched with that contact activated.
Drupe is present on your device screen as a column of dots. It is always available – lock screen, app screen or your home screen. If you are using an Android device, Drupe is a must have app for everyone. Download Drupe from Play Store – 
Drupe on PlayStore
Stay tuned for more updates from fossBytes. Like us on Facebook and follow us on Twitter.
Recommended:
Facebook "Breaks" Its Promise, Starts Facebook and WhatsApp Integration
WhatsApp Gets a Beautiful Material Design Makeover, Download the APK