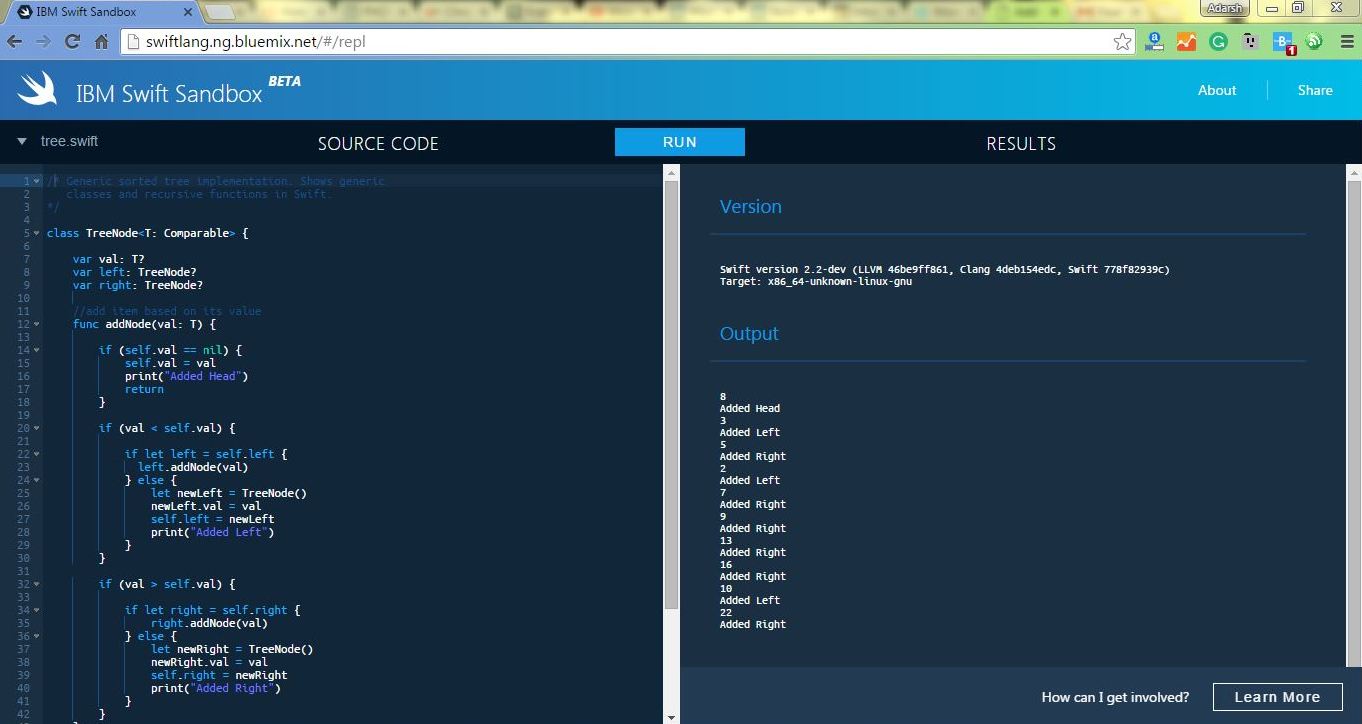 Short Bytes: To make learning Apple's programming language Swift easier, IBM has launched an online Swift Sandbox. Here, you can write and run Swift programs and execute them on top of Linux.
J
ust a couple of days ago, Apple made its
Swift programming language open source
. Apple released the language last year at WWDC 14 to help the developers code apps and software for OS X, iOS, tvOS, and watchOS.
Using IBM Swift Sandbox, now developers can write programs and run them online without the need of any platform. IBM has launched a Web-based sandbox that is basically an interactive website to write code and execute it in a Linux server environment.
This Sandbox is run in a Docker container on IBM Cloud. The Swift programming language was recently updated with a new version and new libraries – and you get these new additions in the IBM Swift Sandbox.
How to get started with IBM Swift Sandbox?
To get the best out of this utility, you just need to head over to this IBM Swift Sandbox link on the IBM website and your Swift Sandbox will be automatically launched.
On the left-hand side, you'll notice the empty area labeled source code with the following Hello Swift code:
print("Hello world!")
You need to hit the blue box named RUN at the top of the web page to run the program. Your output will appear under the output in the results window.
IBM has also provided a collection of sample programs to figure out the things if you're a newbie.
Add your views in the comments below.
Get Exclusive iOS 9 Swift Coding Course from fossBytes Store.