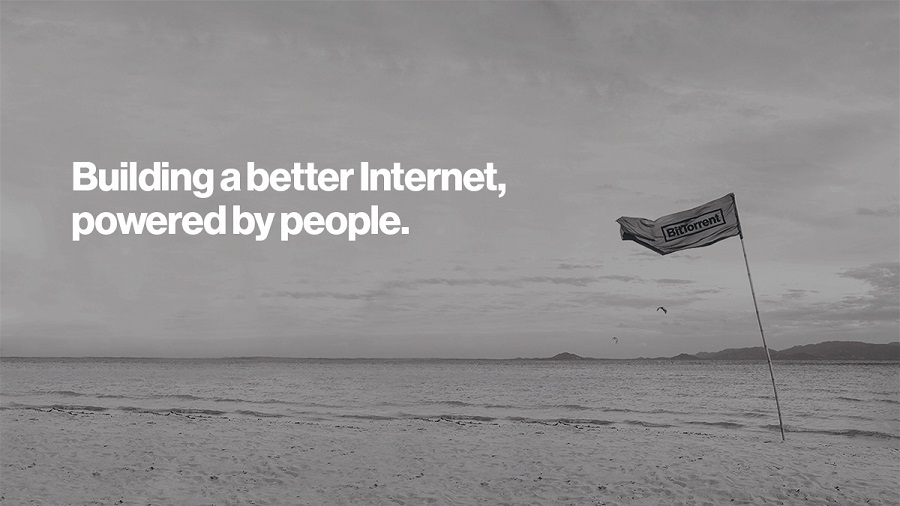 Short Bytes: In a recent blog post, BitTorrent's Jordy Berson introduced a new ad-free version of the company's most famous P2P file-sharing client. The tiny uTorrent will now be completely free of advertisements and bundled software. It will be priced at $4.95/year.
u
Torrent – calls itself a (very) tiny BitTorrent client – has a new brother in the family to kick-out all the annoying advertisements which ruin the user experience of the torrent downloaders around the world. The uTorrent ad-free is priced at $4.95/year, so it can find a place between the adware version and uTorrent Pro ($19.95/year) but doesn't have any extra additions except the removal of advertisements in the BitTorrent client.
In the past, the parent company Bittorrent Inc. has relied on an ad-based revenue model to keep uTorrent up and running, but now they have realized the need for a premium experience for the users by charging a nominal amount. Until now, bundled software that hides inside the uTorrent installation package has only consumed space on your computer. The development team is well aware of this issue and that's why they have come up with the ad-free uTorrent.
Recommended: World's Oldest Torrent Is Still Being Downloaded By Users After 12 Years
"We've been busy experimenting with new ways to improve μTorrent for our users while financially supporting the amazing team that works every day to make μTorrent free for millions of people around the world." – said Jordy Berson, VP of Product Management, in his blog post. According to Berson, if a user wants to get rid of advertisements he/she can do so by paying for the new ad-free uTorrent. Additionally, he can save 75% cash which he would have to spend for the uTorrent Pro.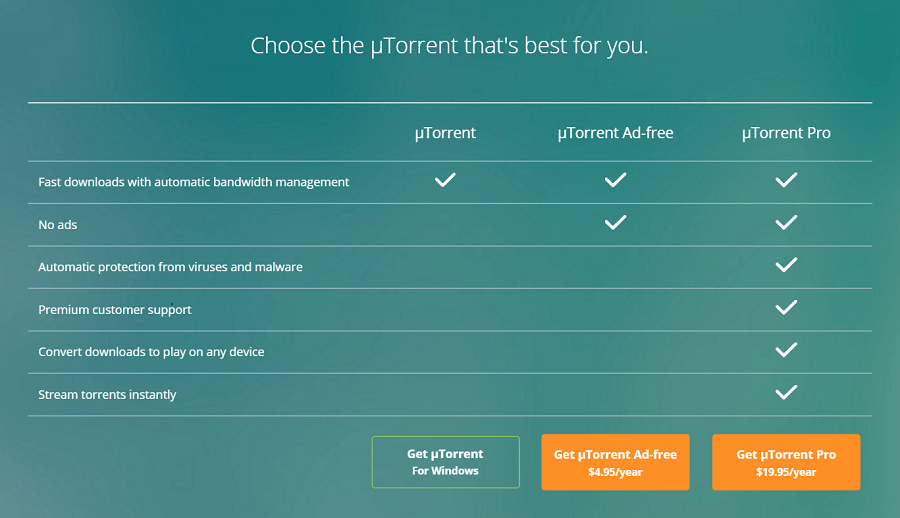 uTorrent – pronounced as "mu torrent", however, its creator likes to call it "you torrent" – is the world's most popular P2P file-sharing client. The new monetization strategy will surely pace up its development process and improve the user experience. Advertisements are a good source for revenue generation. The bitter truth is that they also contribute to a bad reputation in the internet world. Such revenue models are not beneficial in the long run. Asking for a small amount of money is way better than frustrating your customers and reading their negative feedbacks, no one would bother five dollars a year, by the way.
uTorrent has served as a platform for sharing of illegal content by the users. One wouldn't be surprised much if people start sharing the pirated copy of this ad-free uTorrent. In fact, this is the reality of the pirate world which has defamed the BitTorrent protocol-based file-sharing platform. No matter how long the cat and mouse chase will go on, the pirate realm will continue to thrive.
Also Read: How To Increase Your Torrent Download Speed
Write your views in the comments section below.