Nothing founder and CEO Carl Pei confirmed that the Nothing Ear One will be priced at $99 and will come with active noise cancellation. While the pricing puts the Ear 1 in the Pixel Buds and Galaxy Buds territory, the active noise cancellation puts it up against the $250 AirPods Pro.
That said, Nothing Ear 1 is the company's first product and will put it on the map with other earbuds. Apart from the price of Nothing Ear One, Carl Pei also talked about the designs and other features with Techcrunch. He also confirmed that the company's purchase of Essential was because they had finalized the name Essential before Nothing.
Nothing Ear One Confirmed Price and Specifications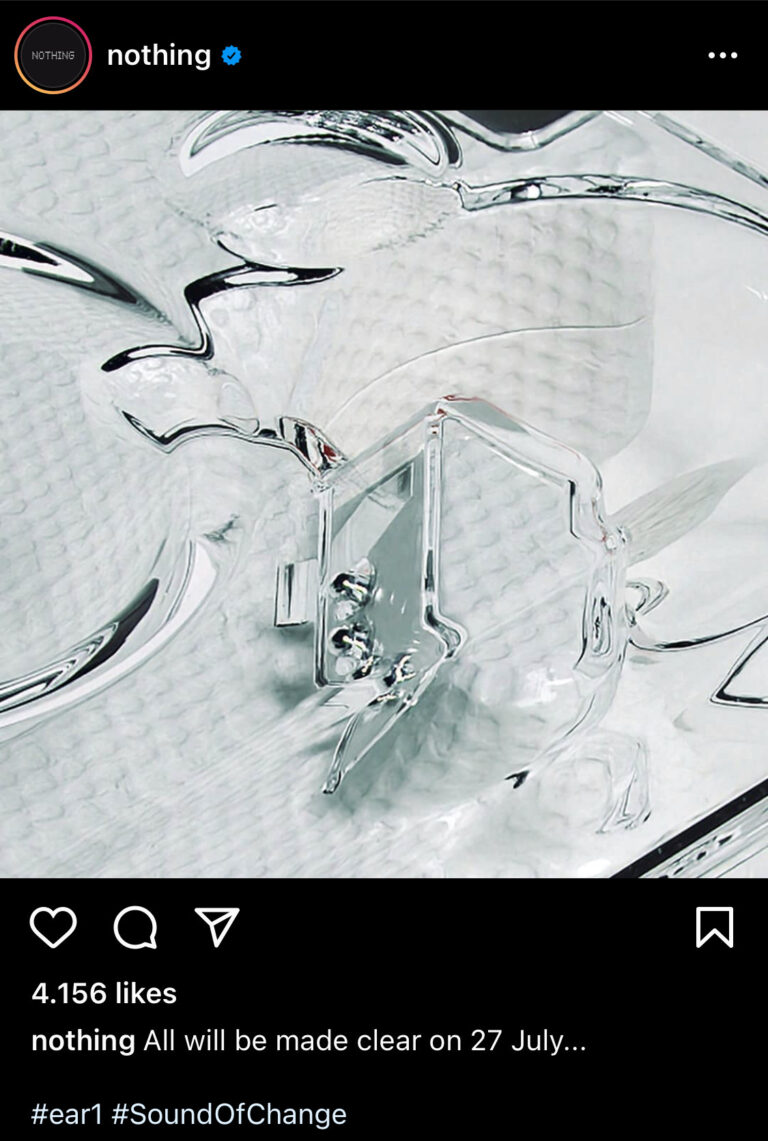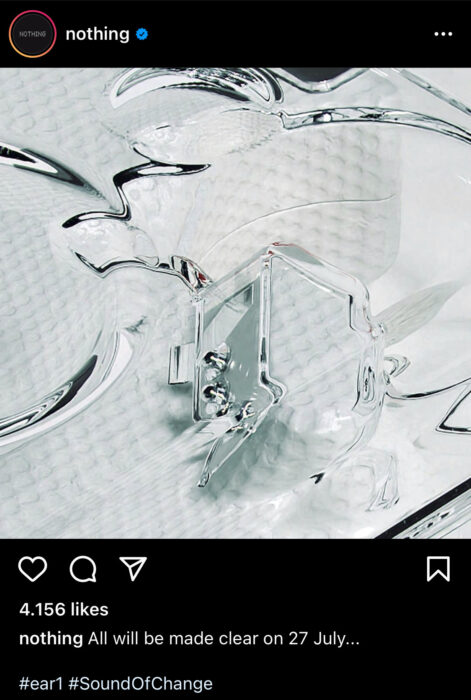 While parts of it were clear so far, a much clearer picture of the Nothing Ear One has been put forward by Carl Pei, its founder, and CEO. The $99 earbuds with active noise cancellation sound like a good deal already.
Pei also said that "Feature-wise, it's similar to the AirPods Pro," but the price and the unique transparent design will be Nothing's offering, in comparison to the AirPods Pro. Coming to Nothing Ear 1's design, the transparent design is one reason for its delayed launch.
Carl Pei also emphasizes that there are not many transparent products in the market because it is difficult to make them of high quality. While the earbuds market is already spoilt for choice, there's a solid chance for Nothing's unique design.
The Nothing Ear 1 release date is set for July 27, and the company's Instagram post says, "All will be made clear" on that day. While there are choices in the market, the $50-99 misses out on features like active noise cancellation.
Going over $150, you're on the AirPods' turf, which makes much sense if you have an iOS device. There are other premium options out there for Android users, but none of them sits at par with the pricing and features of the AirPods Pro. The AirPods Pro 2 leaks suggest an updated design and new chip for the upcoming AirPods.
Coming back to Nothing Ear 1, the transparent design, ANC, and $99 price sound like a good deal. We're also bored of seeing the same white design on every other earbud that makes it look like an AirPod ripoff. OnePlus buds even got confiscated by U.S. Customs for looking like AirPods.
Nothing's design is a fresh approach, and it remains to be seen how they stand in terms of sound quality, build, and finish, considering the competitive price. The buds will initially launch in India, U.K., Europe, and North America.