Valorant Episode 3 is just around the corner. While the players are eagerly waiting for the upcoming content in the new episode, there is a possibility for the release of a new Valorant agent. However, Riot hasn't made any official statement about the release of a new Valorant agent.
The developer team has worked really well on making Valorant a brilliant game with unique characters and lore, which is still a mystery. However, recent developments and some teasers gave a look at Valorant's lore and the world(s) it is based in.
New agent Nora in Valorant?
Since every episode in this hit FPS game from Riot comes with new content, players are assuming that episode 3 will launch 'Nora,' a new Valorant agent. Recently, a picture of the supposed new agent Nora is going around the internet, which shows the agent in full glory.
An artist by the name of Kai Chang made the spectacular artwork of Nora. Chang posted his artwork on Artstation, and it has gone viral since.
Apparently, Nora is an NPC, an employee of the Kingdom Corporation in Valorant Lore. According to a tweet by the Valorant leaker @ValorantUpdated, "As a member of KINGDOM company, she is reasonable to know the truth about the parallel world. To take back the radiant from another earth, NOVA stand up to join the fight."
Now the artwork by Kai Chang is quite persuasive and can convince anyone to believe that Nora will be an upcoming Valorant agent. Sporting a Marshall with her, Chang has done a brilliant job of bringing the character to life.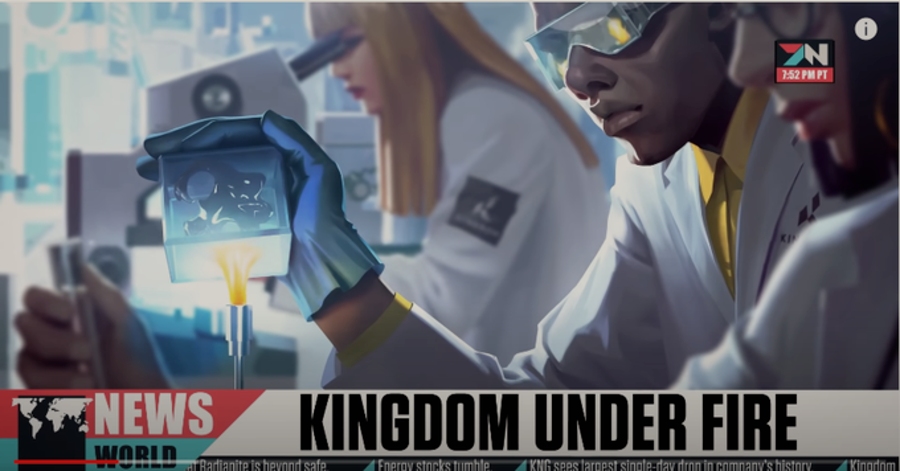 Interestingly, some players have gone to the extent of spotting Nora in the recent Valorant lore trailer alongside Killjoy and Phoenix (agents from the game).
Although the concept art of Nora as a Valorant agent is fascinating, it is improbable that it will be launched in episode 3 of Valorant.