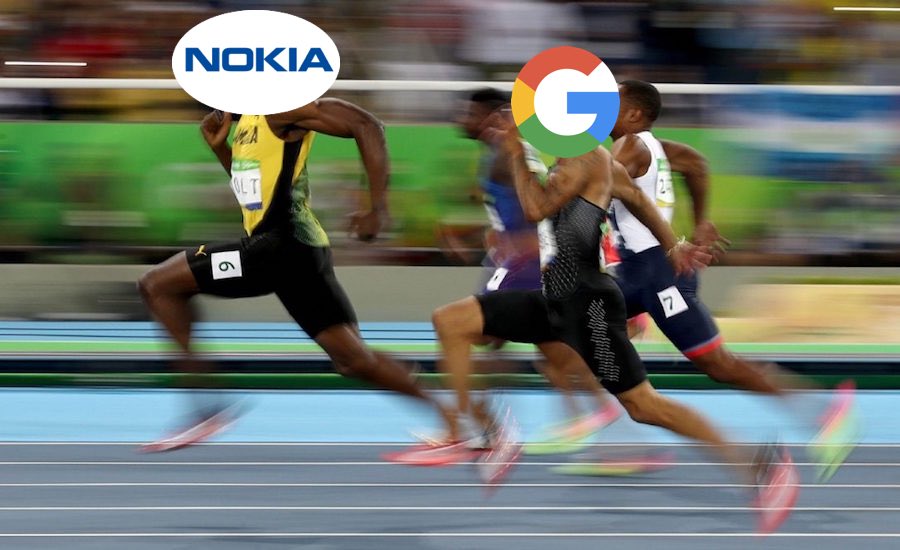 Short Bytes: Nokia Bell Labs and Alcatel-Lucent Submarine Networks have announced that they've achieved a bandwidth of 60Tbps in a successful trial over a fiber cable of 6,600 km length. The Probabilistic Constellation Shaping developed by Nokia Bell Labs finds its use in the trial.
L
ast month, Nokia Bell Labs was able to
achieve 1Tbps speed
on Deutsche Telecom's fiber network using their newly designed technology called Probabilistic Constellation Shaping (PCS). The technology has been designed with an aim of boosting the core infrastructure of fiber networks using newer modulation techniques to attain higher transmission capacity over a given channel.
In a further development, the PCS has been used by the Alcatel-Lucent Submarine Networks (ASN) and Nokia Bell Labs, both Nokia subsidiaries, to achieve a bandwidth of 65 Tbps over a 6,600 km fiber cable using submarine-grade dual band erbium-doped fiber amplifiers.
"This new record is the latest in a long series of achievements by Alcatel-Lucent Submarine Networks over the past 20 years, with breakthroughs that have transformed long distance data transmission," said Olivier Gautheron, CTO of ASN.
You can assume 65 terabits per second as streaming 10 million HDTV channels at the same time. The first undersea cable based on amplifiers was launched in 1995. Nokia notes that their 65 Tbps cable has 13,000 times higher capacity than the first one.
Nokia's cable also surpasses Google's 60Tbps trans-pacific FASTER cable laid between Japan and US by 5Tbps. The FASTER cable has been extended from Japan to Taiwan last month. It will fuel Google's data centers in Taiwan and Singapore.
Source: Nokia
If you have something to add, tell us in the comments below.
Also Read: Cyanogen's Android Dreams Are Dead, Launches A New Cyanogen Modular OS