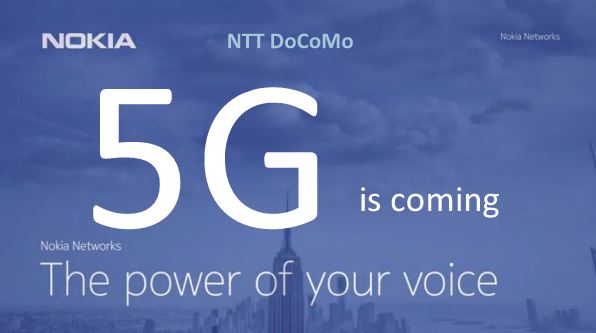 5G is going to be the next big revolution Wireless networking. At this year's Mobile World Congress, 5G is a hot topic. The most advanced wireless technology being used currently is 4G which a major improvement was over 3G. But, 5G – the next big thing in the internet of things – is going to break all speed records.
At the ongoing Mobile World Congress, Barcelona, Nokia and NTT DoCoMo have teased an amazing 5G speed of 2Gbps. The companies have done this by using previously unused spectrum of high-frequency bands which includes millimeter waves. DoCoMo is Japan's largest mobile operator and Nokia is world's third biggest equipment maker.
Finland's Nokia and Japan's NTT DoCoMo are gearing up to showcase the technology at the 2020 Tokyo Olympics. They said that they'll be giving a demo of their early progress of 5G radio equipment during the Mobile World Congress this week.
NTT DoCoMo's chief technology officer, Seizo Onoe said, "We believe that high-frequency spectrum shall be used not just for small cells as a means to complement the existing network, but also for building solid area coverage through coordination with existing lower frequency bands. The success of this indoor trial with Nokia Networks using the 70GHz band marks an important step forward in our 5G vision for 2020."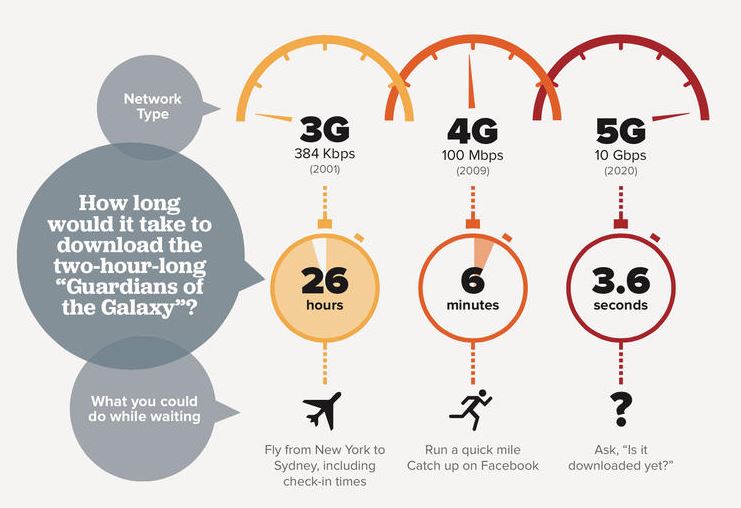 The current 4G bands gives download speeds up to 300 Mbps, but the practical speeds seen are pretty lower. The 5G band from 10 to 100 GHz is expected to be freed for use by 2019 by International Telecommunications Union.
Nokia expects to see a 10,000 fold growth in data traffic in next twenty years and about 50 billion devices will be using mobile networks by 2025. Back in September 2014, Nokia made an announcement that it was trailing 5G in Finland.
Also, read about the Nokia's comeback and its Nokia C1 phone and Nokia N1 tablet running on Android.
---
 Which network are you using currently? 4G, 3G or 2G? Tell us in comments!
Stay tuned for latest technology news from fossBytes.
---