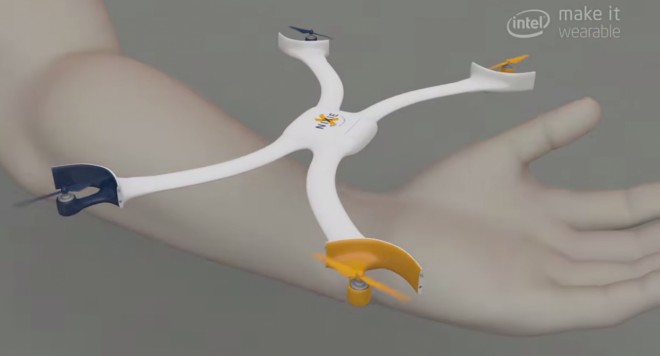 A program called Make It Wearable (MIW) Challenge was launched by Intel around a year ago. The program was an amalgamation of competitions, entrepreneurship mentoring and guidance. The program aimed at creating unique wearable devices of the future. Its final event will be organized on 2-3 November and ten teams of enthusiastic and young individuals were selected to develop the next big thing in this field.
See Also : Gimball: World's First Collision Proof Drone
There are a lot of times when I'm alone or I'm with my friends and we want to take a group picture. I know this has happened to you too. A lot of people don't like taking selfies, they always prefer a proper photograph. I like taking selfies but when I came across this challenge and The Nixie, I thought maybe this could solve this simple problem someday.
As a part of this challenge, Team Nixie is developing world's first wearable drone camera. This can be worn around our wrists. Yes, it is a wearable selfie drone!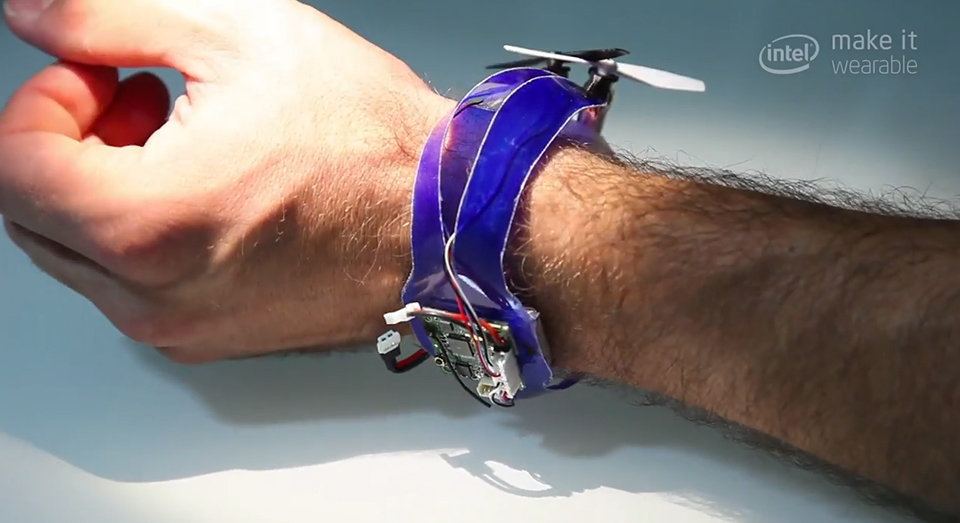 This is a small drone which has a camera. When you want to take a picture, this drone untangles itself and launches off your wrist, adjusts the frames, does some balancing and focusing tricks and clicks your picture and returns back to you obediently.
The project was the idea of Christoph Kohstall whos is a physics researcher at Stanford and other teammates include Jelena Jovanovic and Michael Niedermayr.
Well, currently this is in developing stage and Team Pixie is having a prototype right now. This will take time to develop and cross the hurdles in its way but the concept is pretty innovative.
In the program, Team Nixie has earned $50,000 funding and with Intel's support this can become a reality someday.
Read more about Drones and their uses here!
---
Stay tuned for latest technology news from fossBytes.
---