Electric car maker Nio has bagged more than 5,000 test drives and around 320 pre-bookings for its electric SUV ES6. The company achieved the numbers right after it organized an online live-streaming event to promote its electric vehicle.
Nio is the first Chinese automaker to promote its vehicles on an online platform during the ongoing Coronavirus pandemic. Prior to this, Tesla made its debut on Chinese online platforms to promote its Model 3. Tesla received 2,600 test drives back then, and it looks like Chinese automakers like the virtual promotion.
Recently, William Li, the founder and CEO of Nio, approached Wang Han to appear on his live stream. Wang Han is a famous TV personality in China with the experience of hosting one of the most popular talk-shows in the country.
William introduced the electric SUV ES6 during a webcast on Taobao, which is a Chinese online shopping platform owned by Alibaba. According to the report, around 20 million viewers watched the 40-minute online stream.
The day after the online event, the company revealed the stats and claimed 5,300 test drive requests for RMB 1 per test drive and around 320 pre-bookings with a non-refundable booking amount.
What's So Special About Nio Electric Car ES6?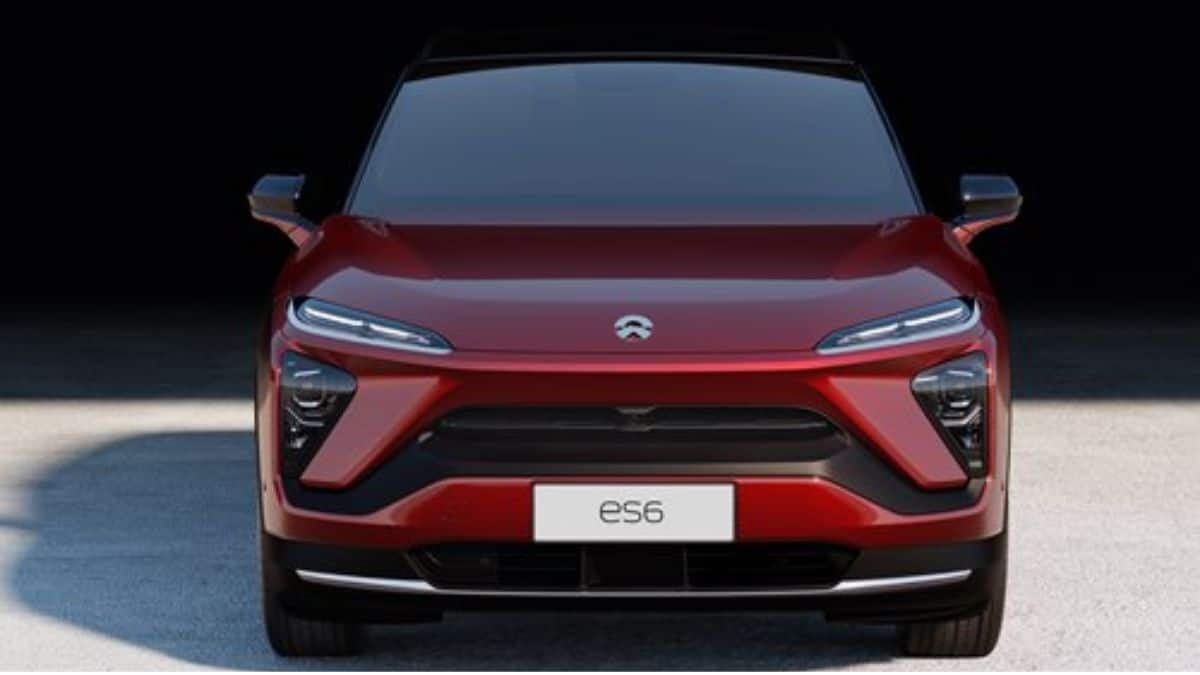 ES6 is a five-seater electric crossover from Nio. Unlike conventional AWD (all-wheel-drive) cars, ES6 is integrated with an intelligent e-AWD system. The electric SUV uses a combination of a 160 kW PM (permanent magnet) motor and a 240 kW induction motor.
The combination of motors produces more than 530 BHP that allows the vehicle to pick up 100 km/h in just 4.7 seconds.
Moreover, the duo of motors gets its power from a 100 kWh li-ion battery source. With a given battery pack, ES6 has an NEDC-certified electric range of around 380 miles (610 km).
Apart from that, the electric SUV comes in three variants with standard variants starting from the Chinese Yuan(RMB) 358,000, which is equivalent to the US $50,200.
Nio Does Better Than Tesla By Deriving Ideas From Tesla
Tesla, in mid-April, started a similar online campaign by providing free of cost test drives. However, Tesla featured Viya, who is one of the best-known online live-streamers in China.
Viya shared her experience of driving Made-in-China Tesla Model 3 on Taobao. The one-hour live-stream managed to get around 4 million viewers with about 2,600 test drive bookings.
If we compare the two automakers, Nio has received a better response from the audience. Does it mean Nio is better than Tesla or is it because Chinese buyers prefer a car made in their own country? The latter sounds more rational.
Though Nio may have received a better response, we must keep in mind that the idea was inspired by Tesla.
However, if we consider a few other Chinese EV makers like Xpeng motors and WM motors, then Nio has done better than these famous automakers in China. Last year, Nio delivered more than 20,000 electric crossovers across the country, which is way more than both other automakers. The most interesting part is that Nio did it despite having the most expensive electric cars among the mentioned automakers.
What do you guys think? Share your views in the comments section below.