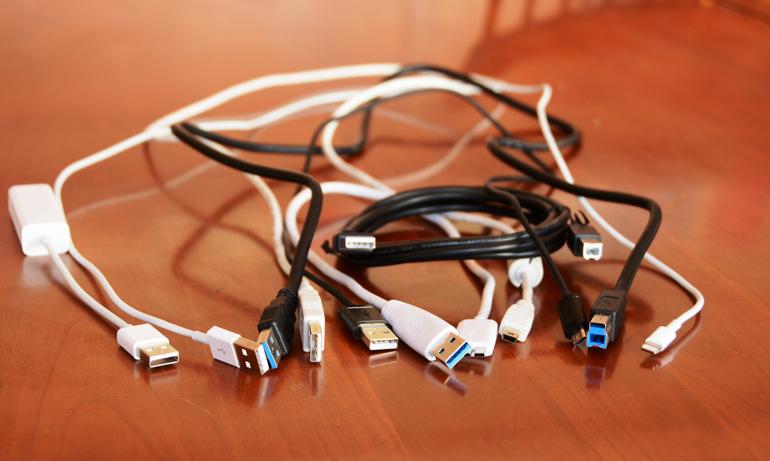 Short Bytes: Future belongs to the USB Type-C standard as it fulfills the promise of a single connector platform along with the true ideology behind the original USB. But, there are as much as nine different implementations of USB Type-C. Read more to know about them and which one to buy to avoid the confusion.
T
he USB ports are something that should be put in the list of the best inventions in the computing world as it is a lifesaver feature. However, the advent of USB Type-C is something that was long awaited. Slowly and gradually the PC manufacturers, chip makers, mobile devices and other players have started supporting the USB-C receptacles.
But, not all USB Type-C ports are equal and each of them has their own use and importance. KitGuru has written an informative piece about the same showing all 9 types of USB Type-C ports. These nine different implementations of USB Type-C come with different functionalities. One of these, the new USB 3.1 specification introduces new reversible 24-pin USB type receptacle.
The USB Type-C brings new features along with retaining the compatibility with the older USB standards. The main motive behind the USB Type-C and USB 3.1 is to bring higher performance, improved power delivery, vendor-specific capabilities, and universal connectivity. Take a look at the nine different types of USB Type-C: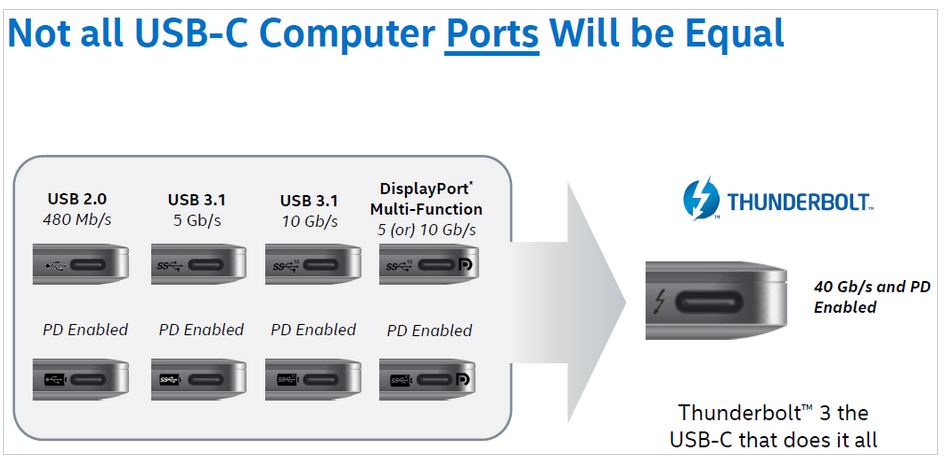 The USB 3.1 not only increases the data signing speeds to 10Gb/s, but it also brings the advantage of 128b/132b encoding schemes. Also, USB Type-C and USB 3.1 allow IHVs (independent hardware vendors) to bring their own functions to products.
USB Type-C receptacle could be used with any USB 2.0, USB 3.0, USB 3.1 and Thunderbolt 3 controller. This will allow the vendors to implement the Type-C standards to all range of devices consuming different power. So, different devices with same USB Type-C connector will support different data transfer rates of 480Mb/s, 5Gb/s or 10Gb/s.
Right now, the only fully supported implementation of the USB 3.1 Type-C can be made using Intel Alpine Ridge controller, which also supports Intel's crazy powerhouse Thunderbolt 3.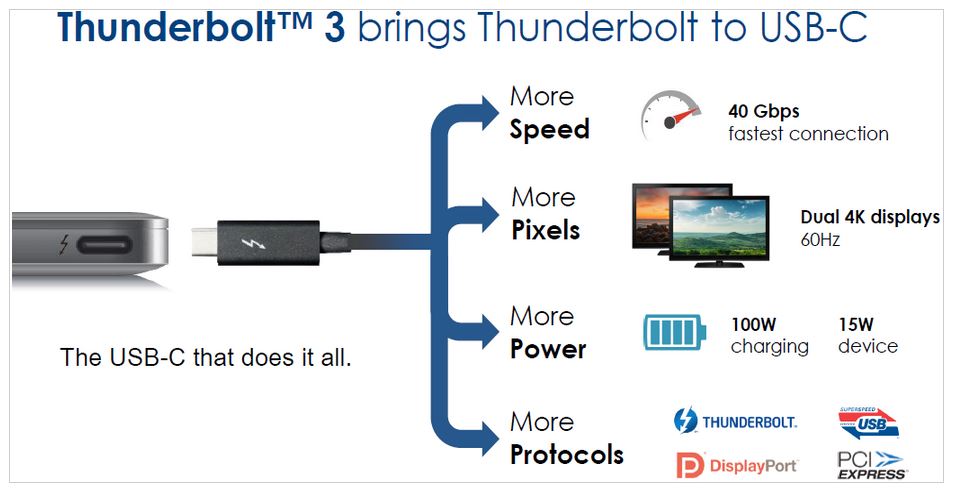 Apart from different types of ports, there are multiple varieties of USB Type-C cables as well. To show this complex situation, below is the list of legacy cable assemblies and adapters. Take a look: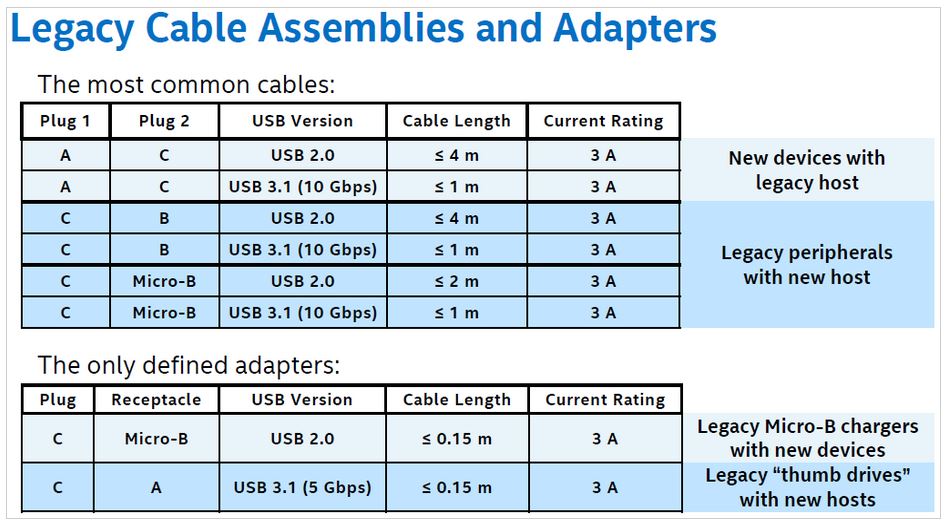 These different situations are messy and could cause a great confusion in the minds of the buyers. As mentioned earlier, at the moment, the only perfect way to own a device with a USB 3.1 Type-C port is to buy a product that supports Intel's Thunderbolt 3. If your new device fulfills this requirement, you are going to get a great performance experience as this port does every imaginable task.
Share this article if you find this information helpful. Tell us your views in the comments below.