Last year, Mobian OS arrived with a mission to bring Debian GNU/Linux on modern mobile hardware devices.
In the first community update of this year, Pine64 has finally announced that the next (most probably last) PinePhone Community Edition (CE) will feature Mobian OS.
With the new Mobian Community Edition of the Linux-based PinePhone, it stands as the fifth CE after PinePhone Ubports, postmarketOS, Manjaro, and KDE Community Edition.
This new PinePhone CE with Debian-based Mobian OS will be available for preorder starting on January 18, 2021. Until then, let's see what it has to offer:
PinePhone Mobian Community Edition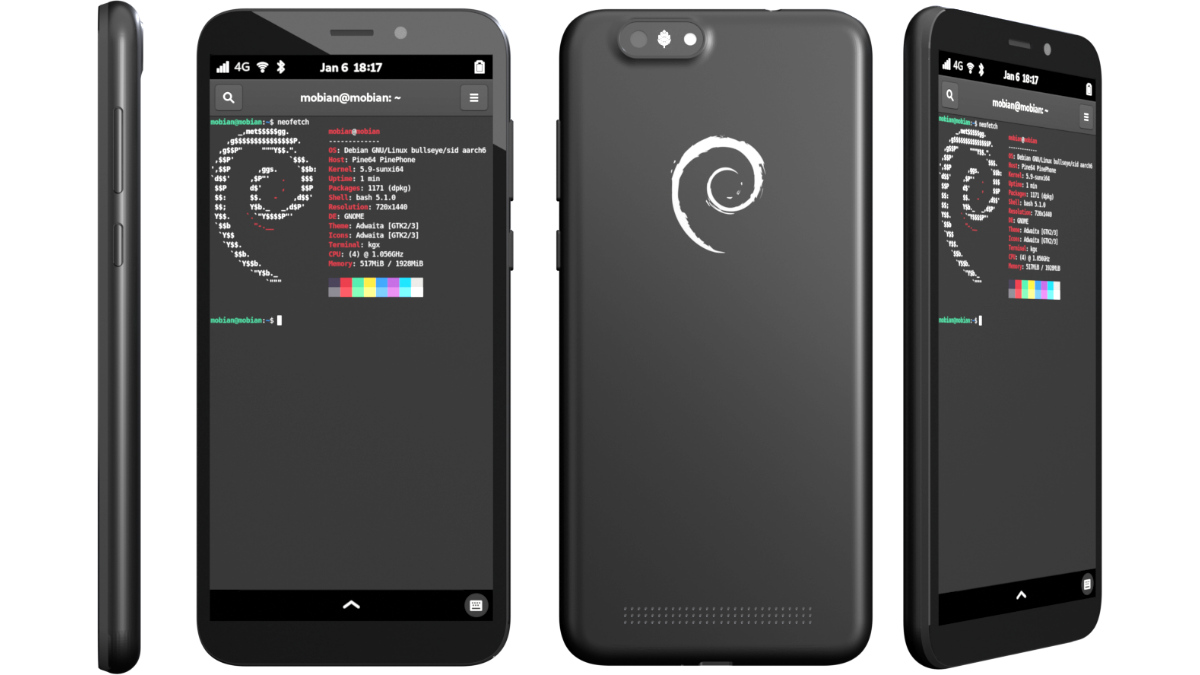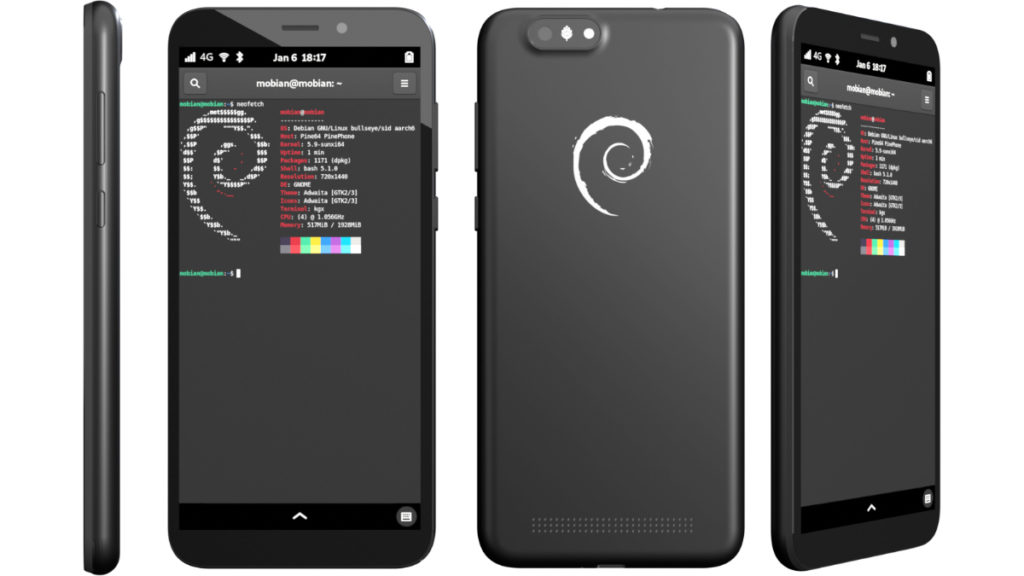 Similar to the previous CE, PinePhone with Mobian will also come in two hardware variants: Regular and Convergence Package.
As usual, the regular editions will cost $149 offering 2GB of RAM and 16GB of eMMC; the Convergence Package will cost $199 providing extended 3GB of RAM and 32GB of eMMC bundled with a USB-C dock to connect it to external peripherals like mouse, keyboard, and monitor.
The hardware specifications will also remain most probably the same, which is as follows:
Allwinner A64 Quad Core SoC with Mali 400 MP2 GPU
2GB/3GB of LPDDR3 RAM
16GB/32GB eMMC
5.95 inch LCD 720p with 18:9 aspect ratio
HD Digital Video Out
USB Type C (Power, Data and Video Out)
WiFi: 802.11 b/g/n, single-band, hotspot capable
Bluetooth: 4.0, A2DP
GNSS: GPS, GPS-A, GLONASS
2MP Selfie and 5MP Main Camera with LED Flash
Sensors: accelerator, gyro, proximity, compass, barometer
Three External Switches: up, down, and power
HW switches: LTE/GNSS, WiFi, Microphone, Speaker, Cameras
Samsung J7 form-factor 3000mAh battery
On the software side, it ships Purism's GNOME-based mobile-oriented Phosh user interface and a mainline Linux kernel with the necessary patches.
Since Mobian is based on Debian, it also features several important Debian software packages such as Anbox, Celluloid, Chromium, Firefox-ESR, Fractal, and GNOME Maps.
Check out the full list of applications that have been tested on Mobian.
Speaking of mobile features, Mobian Community Edition supports all core functionality, including phone calls, 4G LTE, Wi-Fi, Bluetooth, deep-sleep suspend state, front and back camera, and GPS.
At last, I would also like to remind you that PinePhone always allows you to replace its default operating system with other supported Linux-based OSes such as openSUSE, openMandriva Lx, Fedora, Sailfish OS, and Gentoo.