If you remember, Microsoft teased a refreshed user interface for the Start Menu last month. While its arrival was uncertain, Microsoft has been pretty quick, and it has previewed the new Start Menu design as part of Windows Insider Build 201601 released to the Dev Channel users.
As we saw in the screenshots, the new Start Menu UI ditches the colorful app tiles and responds to the dark or light system theme picked by the user. Microsoft likes to call it "Theme-aware tiles in Start," and the new design brings a more uniform translucent background to the tiles.
It could also be assumed as an indirect hint from Microsoft that tiles aren't the focus of the Start Menu anymore. In the past, we have heard rumors that the Live Tiles feature might go away, although, we are still waiting for some concrete information from the company.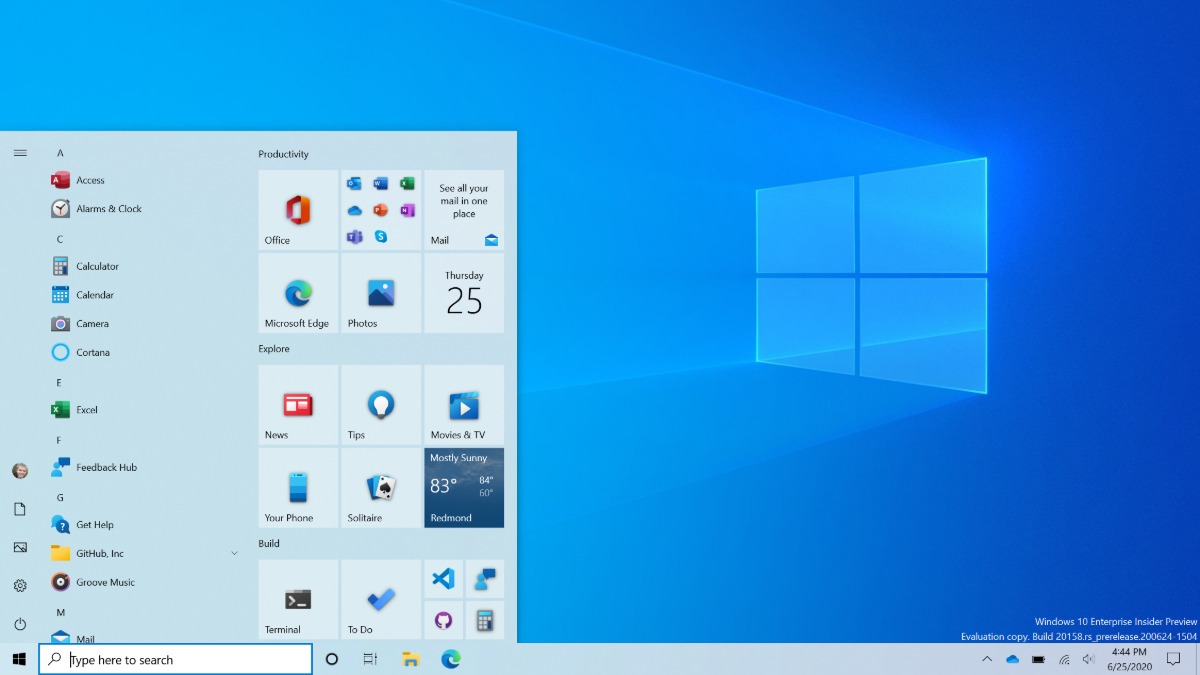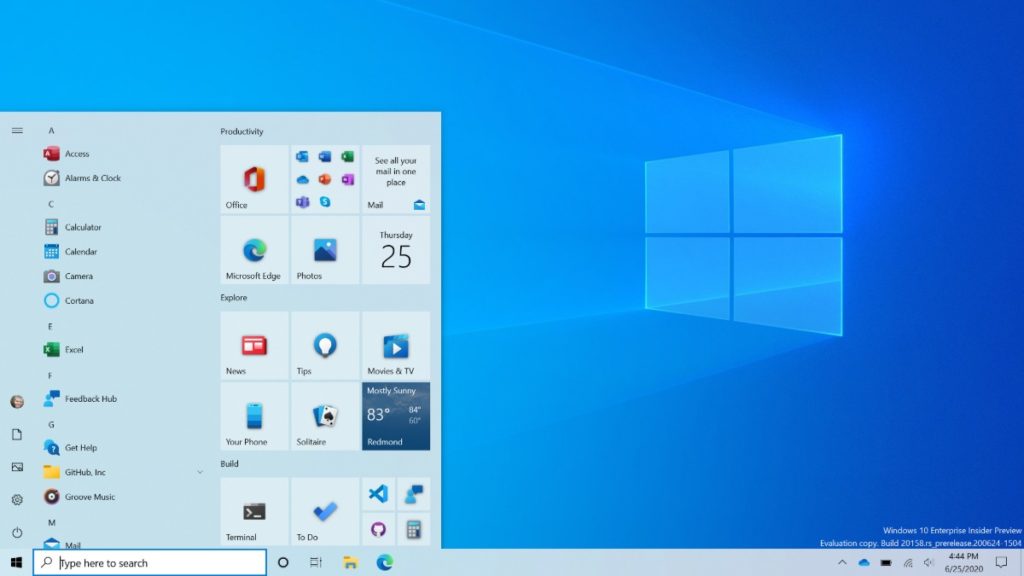 The new cleaner look further compliments the new Fluent Design icons Microsoft has been rolling out for its apps and services, including Mail, Calendar, Photos, Office, and Windows 10.
With that said, we need to keep in mind that the UI change is part of the Dev Channel, which means it isn't tied to any upcoming Windows 10 feature update. So, it could be possible that the refreshed Start Menu would arrive with 20H2 or get postponed to 2021.
The preview build 201601 also updates the way ALT+TAB feature works in Windows 10. Now, it also shows the browser tabs from Microsoft Edge in an attempt to improve multitasking and fast switching. However, the feature can be disabled in the Settings app for those who just want the browser window.