While we are yet to see Windows 10 UI changes as big as macOS 11 Big Sur, Microsoft has been making efforts to revamp the look of its operating system by adding new Windows 10 icons.
The company started adding them last year for the built-in system apps. These icons are based on the Fluent Design System, which is a design language Microsoft developed for Windows 10 and other platforms.
Now, Microsoft has introduced new Windows 10 icons for the File Explorer app in the latest Insider Build 21343. The long old Recycle Bin has also got a new icon to flaunt.
Windows 10 Icons: Colors & Curves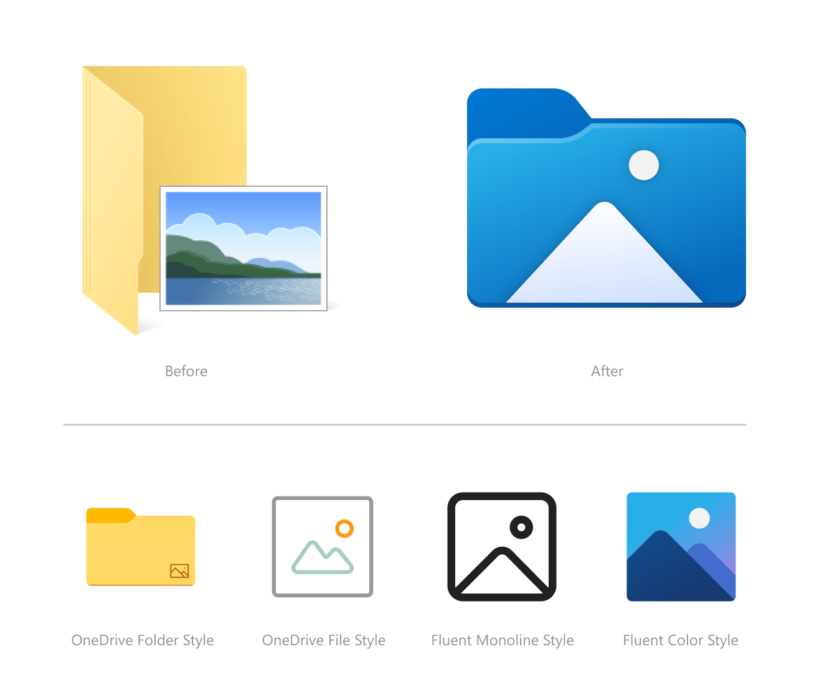 There are changes in color and other aspects. For example, the icons for the local drives and Recycle Bin now look more 2D than 3D in comparison to their past versions. Also, the user folder icons like Documents, Videos, Downloads, etc. have different colors so they're easily recognized without looking at the name.
However, it does seem a little weird to look at them as I am still used to yellow-colored ones.
The are various design changes we have seen on the Windows OS since the arrival of the Metro UI on Windows 8 and Fluent Design on Windows 10. Microsoft's initial focus was on displaying almost everything as square blocks, be it live tiles, or other places.
But more recent changes are towards making Windows 10 colorful and adding more curves. You will now see that most of the new icons have rounded corners. It's about time that other elements like the Start Menu and app windows might get rounded corners as well.
Not just Windows 10, Microsoft has been streamlining icons for its entire product lineup. You can see Fluent Design powering the icons for Office, Edge Chromium, and Teams as well, which, not to mention, have now become curvier than before.
Nonetheless, Microsoft is aiming for some big changes in the GUI department this year. With the Sun Valley update on the cards, let's see what Redmond has in store for the Windows 10 users who have been awaiting a major design for the last few years.