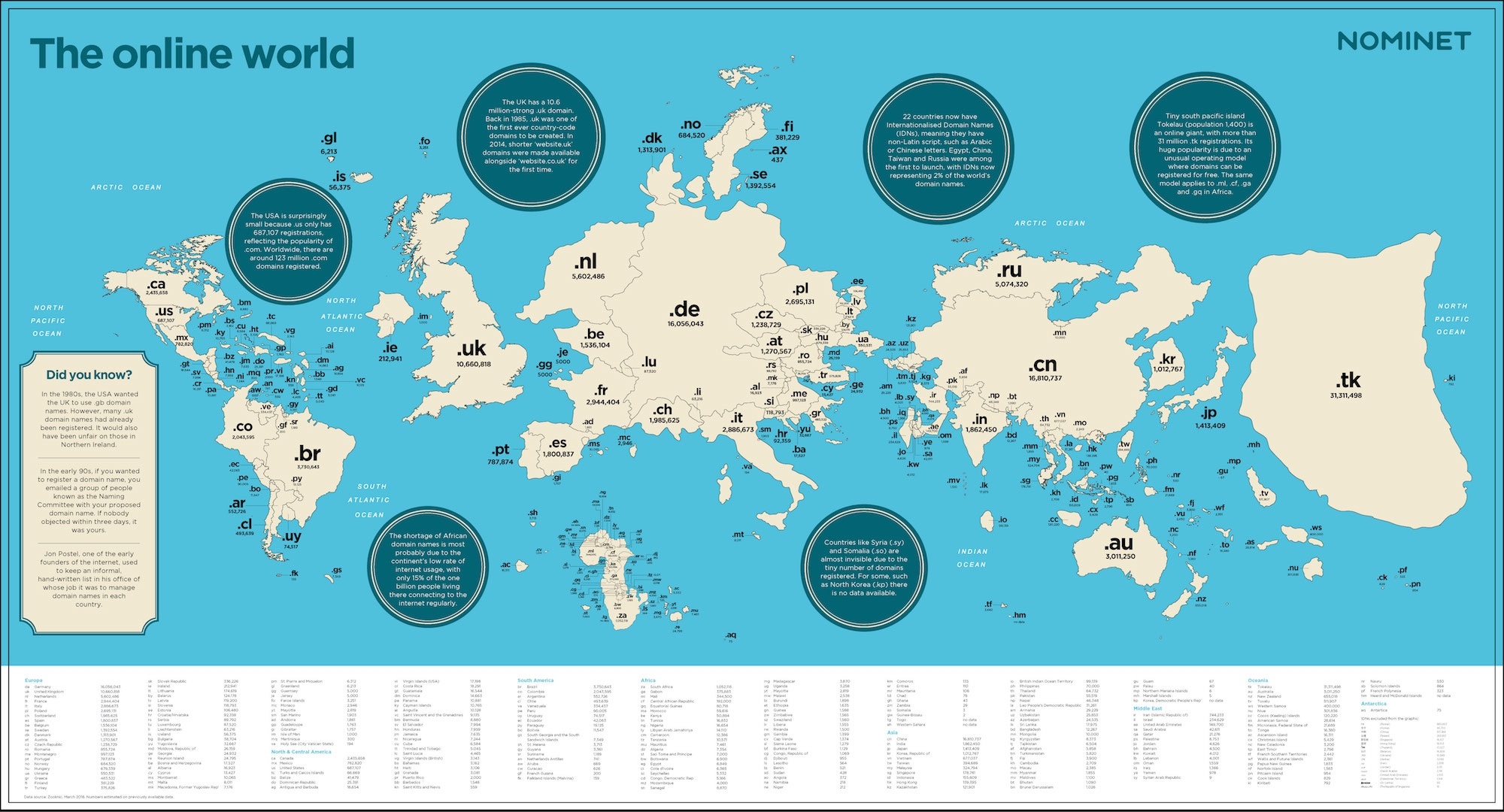 Short Bytes: It is interesting to see a new world map if we resize the countries according to the density of their country domain names instead of their geographical areas. It also produces some interesting outcomes. Some countries like US and Russia shrink on the map and countries like Germany and Brazil appear big on the map while a few remain the same.
E
ver wondered how the world would look like if we change our perspective from geographical area to the density of country code domain names?
In the above map, the world has surely changed before your naked eyes. WHY? Because the map is patterned according to the number of country-code domain names they have registered — not by their geographical size.
The above map showing the density of the country domains code was released by Nominet on the occasion of ICANN55. ICANN55 is the 55th meeting of the world's domain name community and Nominet is the name of a company responsible for the .uk internet infrastructure.
If you take a careful look at the map showing the domain names density, then you can find some of the surprising results:
Russia and the US, the biggest international players, appear relatively small
The tiny Pacific island of Tokelau (.tk) appears massive, almost as big as China and greater than US and Russia. This is so because the domain names based on country code .tk can be registered free over there.
Countries like India, Spain, Italy, France, Belgium appear relatively the same on the map.
Three countries in different continents lead the way comparatively much bigger than their geographical areas and those countries are China in Asia, Germany in Europe and Brazil in South America.
Germany, China and Brazil almost look like pushing away the boundaries of the entire continent.
Here is another interesting map of the world showing the world's internet map where most internet users live.
Did you find this map interesting? Share your views in the comments section below.