Windows 10 PCs have started receiving the May 2020 Update (20H1). It comes loaded with new features and changes, including WSL 2, cloud download, improved touchscreen input, etc.
That being said, there are several known issues with the latest Windows 10 update that might hurt the device in some way.
That's why Microsoft often blocks the roll-out of Windows Update for some devices temporarily. It's common practice that Redmond follows whenever it ships updates with unwanted bugs.
However, as spotted by ZDNet, what's new this time is that Microsoft is now showing a message on the Windows Update page if your PC is incompatible with the May 2020 Update.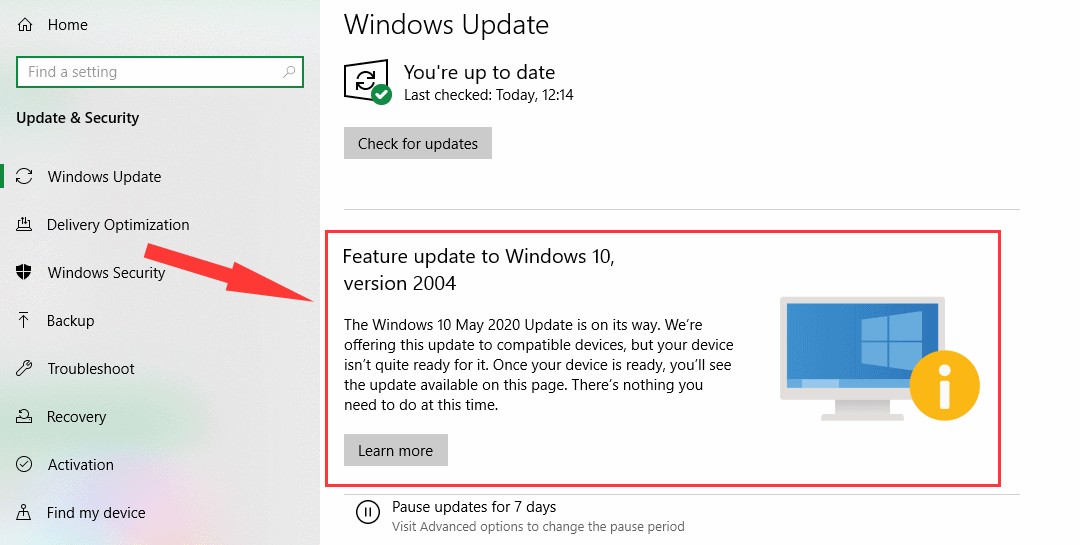 The message tries to assure users that the update is on the way, and they don't need to take any action at the moment.
Surely, it's better than seeing nothing when we click on the 'Check for updates' and wait in anticipation. But that's the story of those who want to have Windows 10 2004 automatically installed on their machine.
You can manually download and install the May 2020 Update on your computer as well by following the steps mentioned in this article.
However, you should know what you're doing as your computer might run into problems if it's not compatible with the update. That's the reason Microsoft is holding it in the first place.
Furthermore, if the update hasn't yet arrived on your computer, compatibility issues may not be the only reason. The Windows Update rollout happens in a phased manner, and for the latest version, Microsoft is first catering to devices running versions 1909 and 1903. Make sure you have these updates installed already.