The Gmail app for Android has started getting the new refreshed interface that Google has also added to many of its other apps and services. For example, Gmail for Desktop, Google Photos, and Android Messages to name a few.
It has a similar all-white background in the inbox and also in the sidebar when you swipe from the left edge of the screen. Then there is the Google Sans Font, and also a new Google Search bar on top where you won't see that red strip anymore.
Also, the Compose email button, although it's still in the same place, it now follows a multicolored theme instead of being just red. One thing you should note is that the option to switch between multiple Gmail accounts is now present in the top right corner of the inbox page.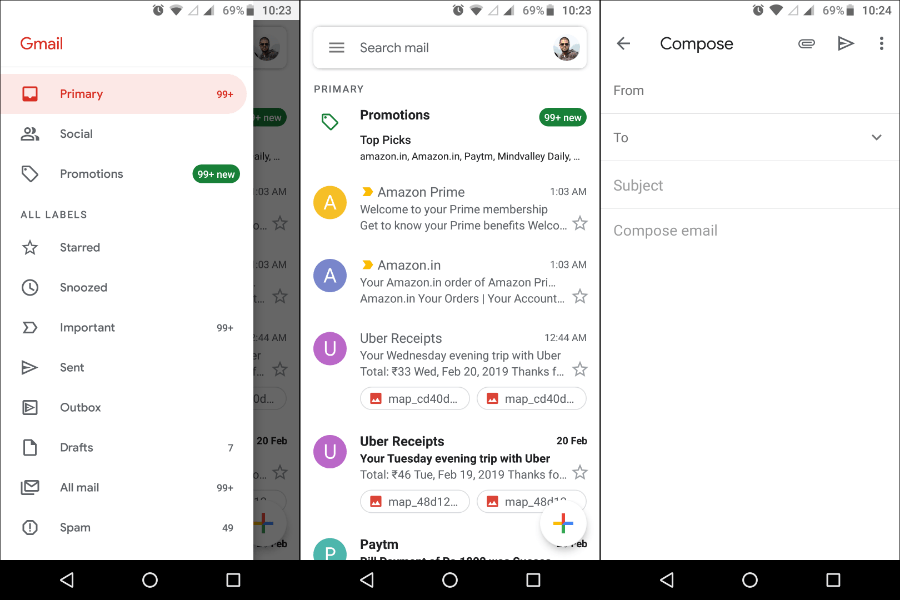 Overall, it has a very clean look that's quite eye-pleasing and complete with a fresh set of icons as well. And it makes the text easier to read. Also, just like Desktop Gmail, the email attachments now show up in the email threads.
To try the new Gmail, you can simply update it from Google Play Store. Also, in the coming days, the new update would roll out for iOS as well.