Netflix has immense popularity all around the globe. The credit goes to adding incredible movies and shows with amazing consistency. While we are all about the streaming platform's popularity, the company rarely has the actual numbers.
Well, that changed recently. The streaming juggernauts talked about their highest watched shows and movies at the Code 2021 conference.
There were two images released featuring the most-watched shows and movies. First, the order was based on the number of accounts watching the shows/movies. The second image measured it with the number of hours invested in Netflix's titles.
Most Popular Netflix Titles
Let's take a look at the first slide sorted based on the number of accounts.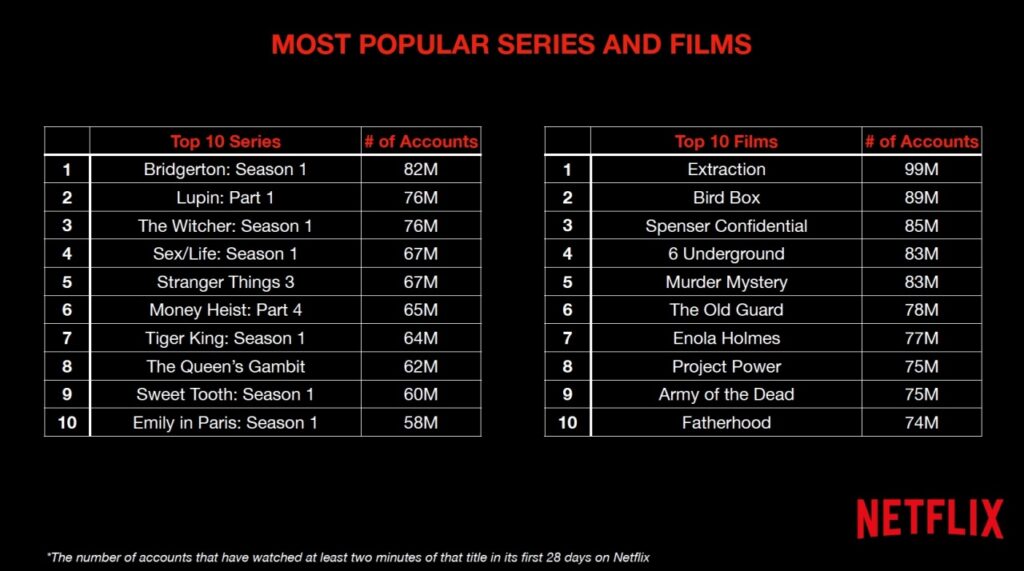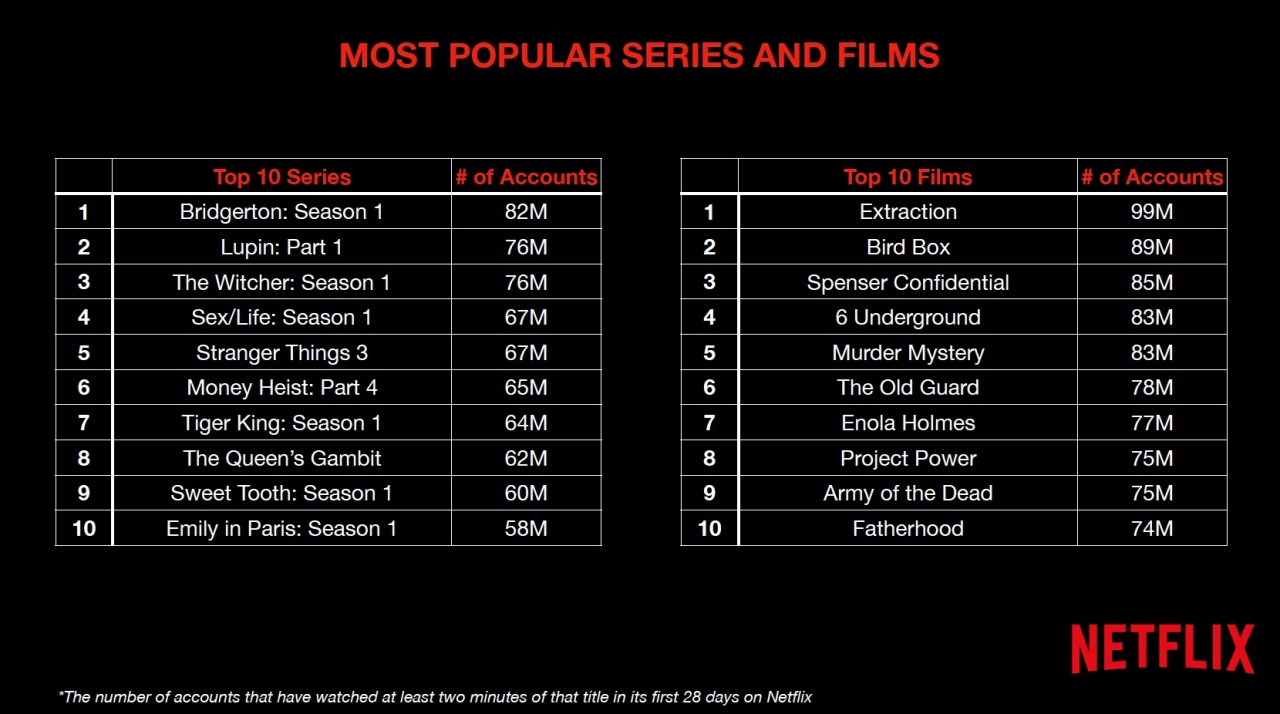 The top three series that most a number of accounts watched were Bridgerton: Season 1, Lupin: Part 1, and The Witcher: Season 1. There are no surprises here as all three are amazing titles by Netflix.
Now, talking about the movies Extraction, Bird Box, and Spenser Confidential lead the charts. Extraction has the most accounts, tuning it to it with 99 million.
Moving forward, let's take a peek at which shows and movies amassed the most watch hours.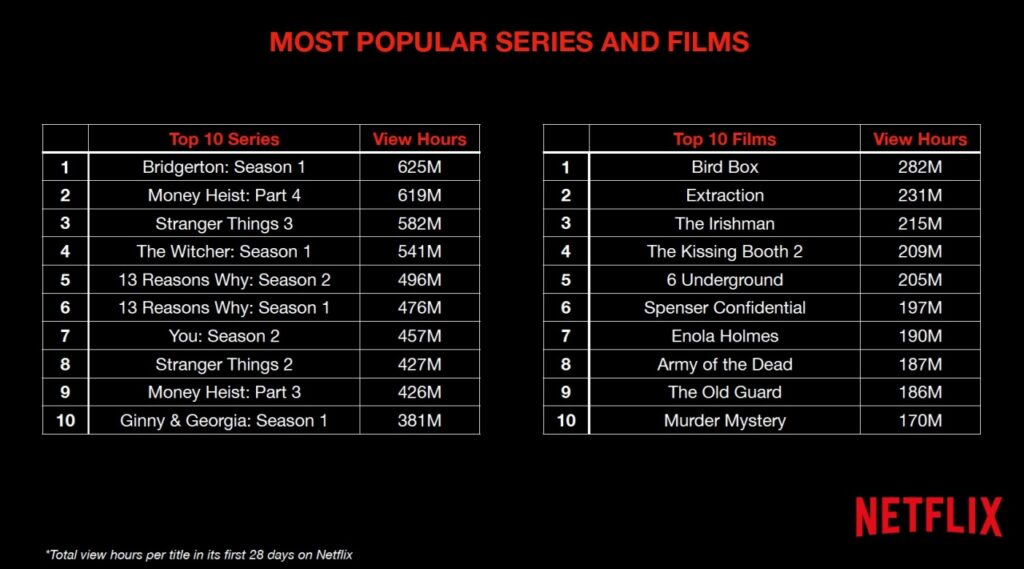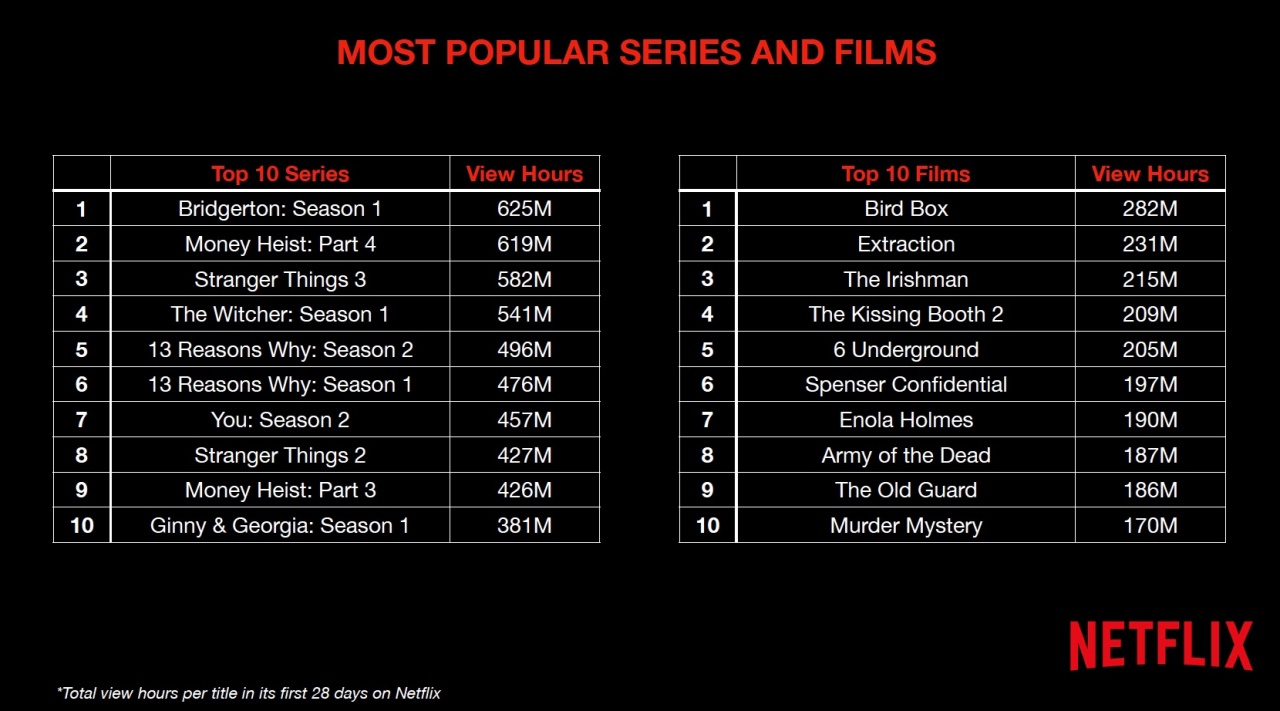 While Bridgerton: Season 1 remains at the top of this list, Money Heist: Part 4 and Stranger Things 3 sit firmly in second and third spot. On the other hand, Bird Box overtook Extraction for the first spot, and The Irishman is at the third position.
These are pretty amazing tables shared by Netflix. But what is the reason behind it? Well, Netflix's co-CEO and chief content officer Ted Saranos revealed the reasoning behind the decision.
"We're trying to be more transparent with the market and talent and everybody. It's a big black box for everybody," Sarandos explained.