Netflix has announced that, from today, Android users can play games via its streaming app. The same will unlock for iOS users at some point in the future.
According to the official post, as many as five games are currently available on Netflix. These games include Stranger Things: 1984, Stranger Things 3: The Game, Card Blast, Shooting Hoops, and Teeter Up. Expressing its interest in providing a diverse catalog of games, the company stated, "… we want to begin building a library of games that offers something for everyone."
The rollout of Netflix games for Android comes after a series of developments, including running trials in Poland, Italy, and Spain. Since then, these games based on the streaming firm's IP have been removed from other platforms such as Steam, GOG, etc. Therefore, it's clear that Netflix wants to take the sole claim of games featuring its IPs.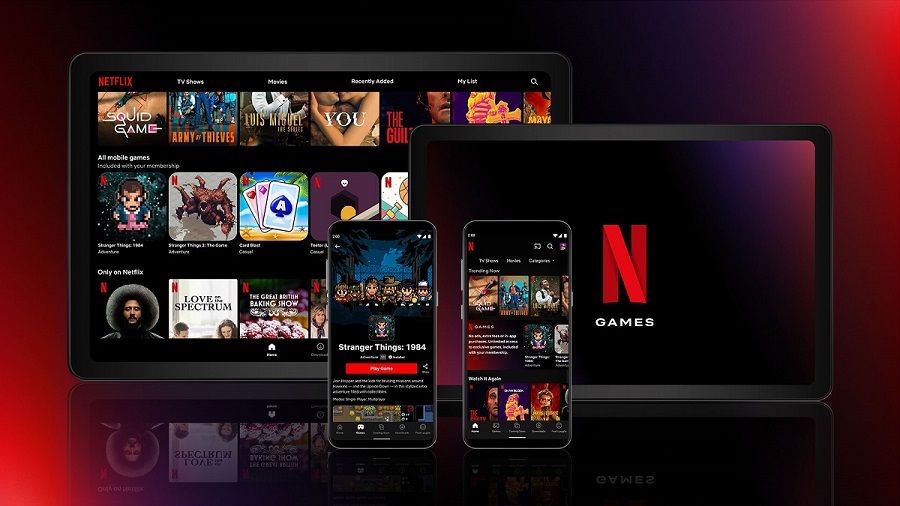 The blog confirmed that subscribers can access the aforementioned games within the Netflix app for no extra fee. Also, there are no in-game ads or in-app purchases either.
These games have a dedicated row/tab from where users can run them. However, upon selecting a game on Netflix, the app will begin downloading the same from the Play Store before you can play it.
Furthermore, you can play these games in your default Netflix language. However, if a particular language isn't available for the game, it will switch to English.
The streaming firm hasn't made games available on kids' profiles to the parental side of things. Plus, adult profiles with a PIN require you to enter the same for playing Netflix games.
Importantly, except for certain games that require an active internet connection, you can play games on Netflix offline as well.