C
ertainly, your satisfaction at work is one factor that affects both you and your employer. Until now, various surveys have suggested that companies like Google, Facebook, and Airbnb are one of the best places to work and probably have employee satisfaction rates higher than others.
A new survey has been conducted by Blind – an anonymous chat app for employees. It concludes that the people working at Netflix are the most satisfied with the paycheck they receive and have the least intention to switch their jobs.
The survey has asked employees to mark their response on the following statements:
"I'm compensated fairly."
"I'm interested in changing My Job/Company"
Thousands of anonymous responses to the above two statements were mapped individually and together. The number of responses was more than 4,000 in the case of the first one.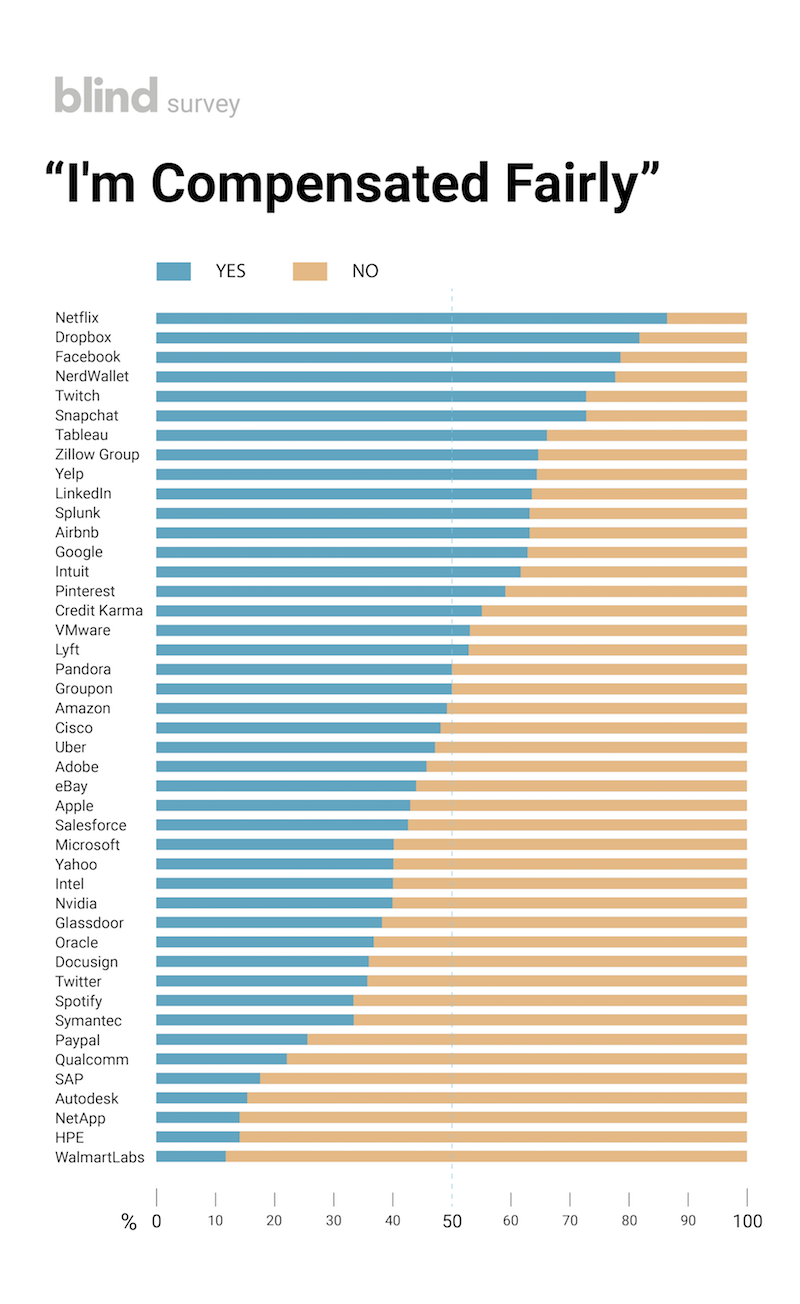 People working at companies like WalmartLabs, HPE, NetApp, SAP, etc., constitute the list of employees who think they aren't compensated fairly. While Groupon, HPE, NerdWallet, Oracle, etc., have the highest percentage of employees who might want to make a switch.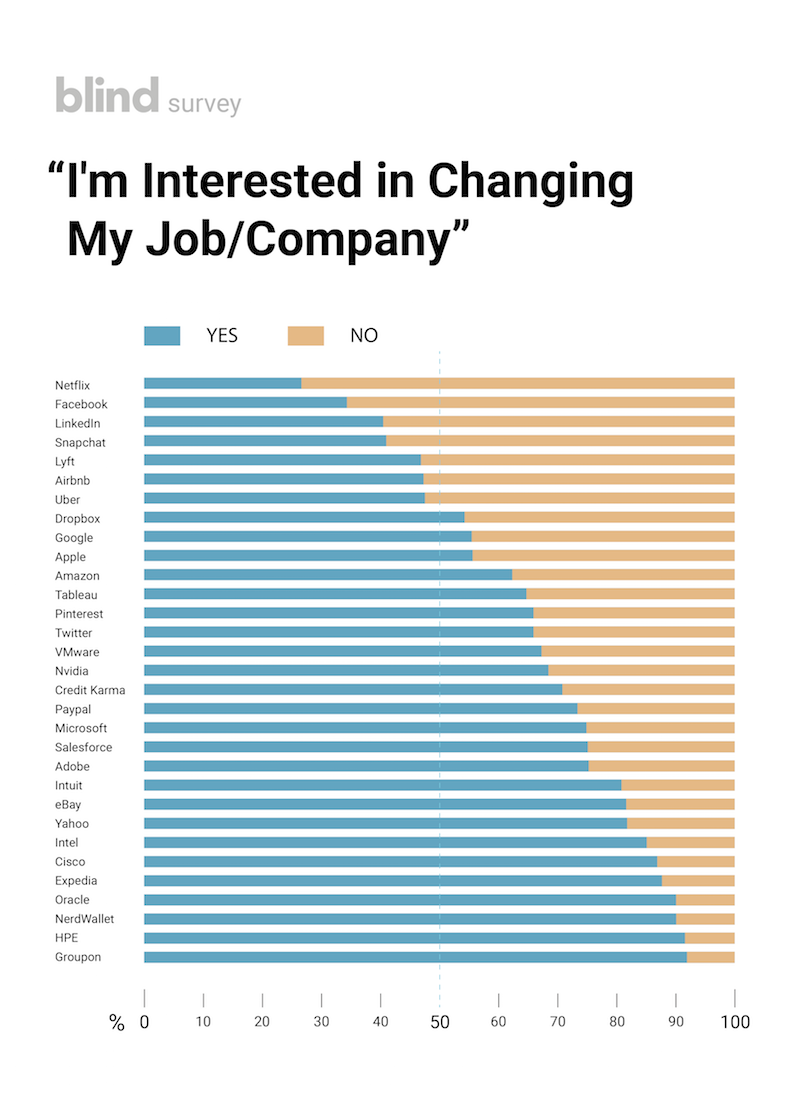 It can be concluded that employees who are not satisfied with their salary have a greater tendency of changing their job.
According to the numbers published on Glassdoor, the average salary of a senior software engineer at Netflix is $210,000, and for WallmartLab it's around $131,000. The survey, however, doesn't directly involve the companies but it gives an approximate idea of the mindset their employees.
When the hottest tech companies are taken separately, Netflix still leads the race while Microsoft has topped the list from the bottom.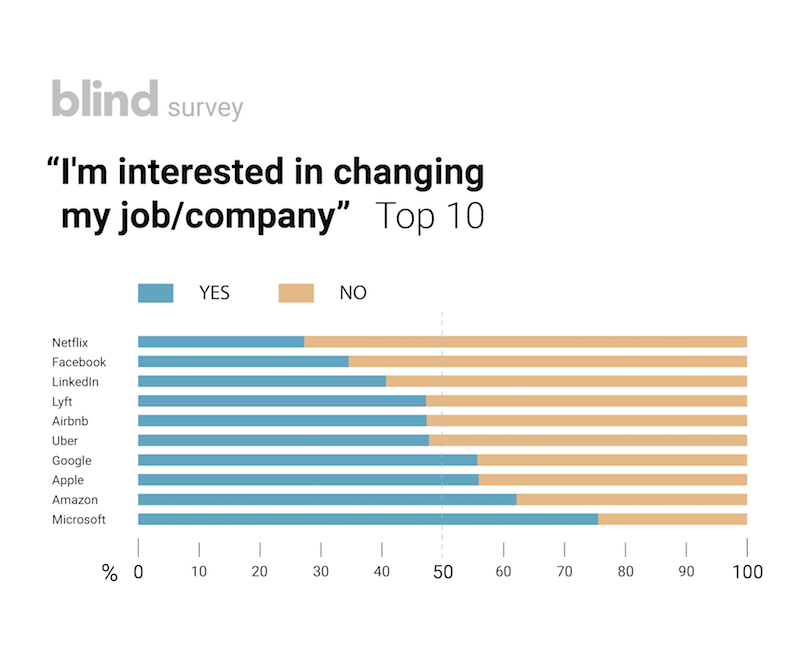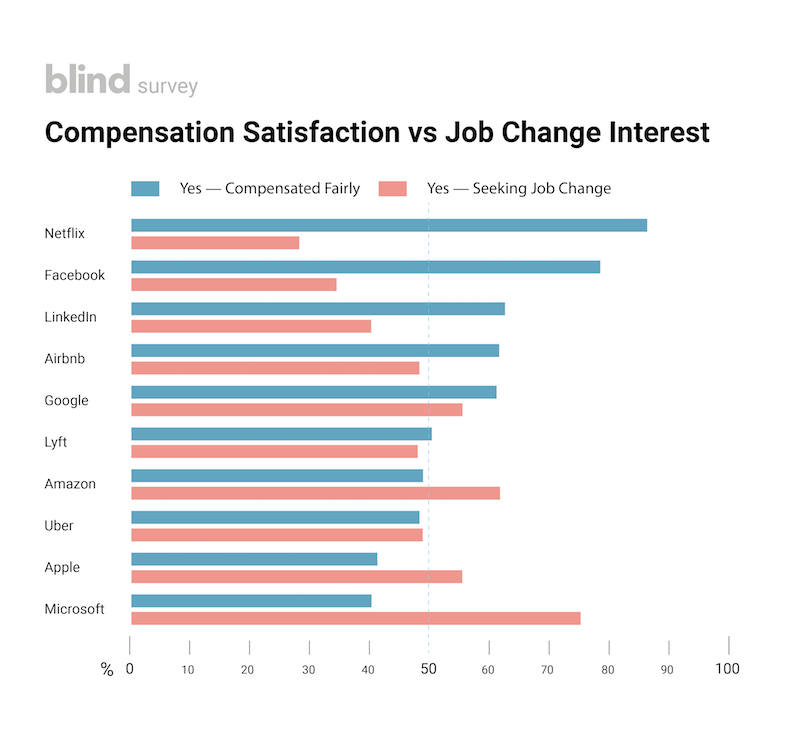 What are your views about your workplace? Drop a hint in the comments.
Source: Business Insider via Inc.