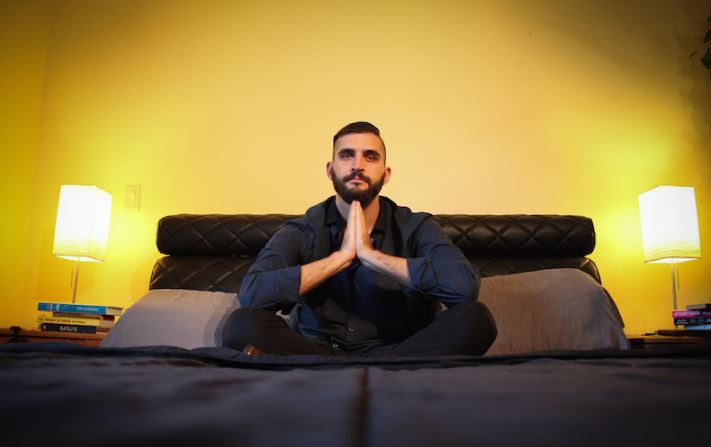 Short Bytes: Looking for easy money! Well, this man got paid by NASA with $18K to lie down on a bed for straight 70 days in the name of science. Iwanicki shares his agonizing pain as he went through the stringent observation under the NASA researchers.
T
here are a plethora of books and infomercials teaching you how to make extra cash or 101 ways to create fast money, but none matches this. A man got paid $18K by NASA to lie on bed for 70 straight days. No, this is no faking news but an actual project by NASA's research team.
Iwanicki, out of boredom in 2013, applied to a crazy advertisement by NASA titled "CFT 70 (Countermeasure and Functional Testing in Head-Down Tilt Bed Rest Study) to monitor the physiological effects in bone and muscle deterioration during the time spent by the astronomers in space.
After going through some physical tests at NASA, he was called last year after being chosen among 25,000 applicants for a paid bed rest (wish I knew about that). He talks about his time under NASA's observation to Nextshark.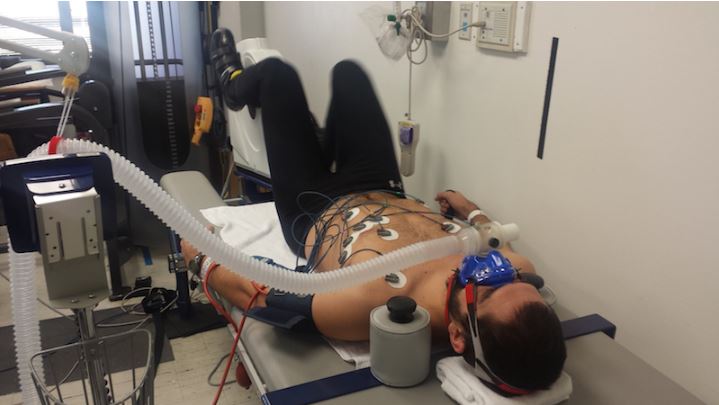 Iwanicki reminisces that the first five days of continuous lying down made him crazy. The physical experience, he recalls, was quite extreme and painful due to increased blood pressure in his head and aching spine.
Also Read: NASA Going for Deep Space Exploration With NextSTEP
Adding to the misery was the bed which was tilted down to negative 6 degrees and his strict sleeping schedule. He was made to sleep at 10 PM and woken up at 6 and hold on, no napping time in case he couldn't sleep at night, thanks to all the rest he's been taking.
And for attending nature's call and showering, he was given complete privacy, but the only condition was that he would not sit up or sit up for too long!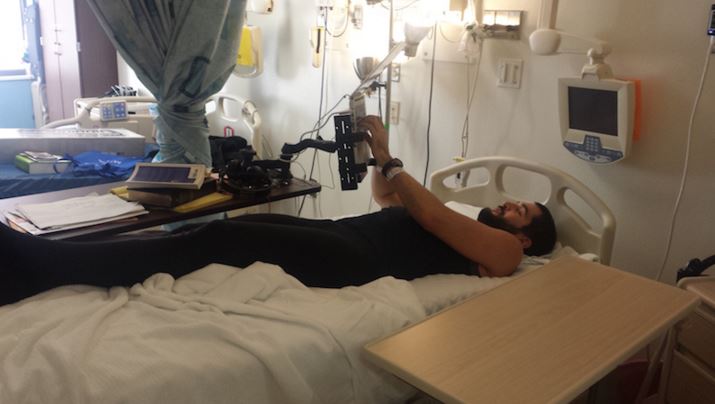 Iwanicki would pass his time studying for LSAT, played Starcraft and watched a hell lot of movies on Netflix, and everything while still lying on the bed.
That's just the physical part. Iwanicki says he wasn't even spared on the emotional front during the research. Neither he was allowed to be intimate with his girlfriend nor the scientists would let her lie down next to him on a separate bed (Everything on the name of science!!)
The schedule continued for the 70 days and when he was put down on the ground, he could feel the gravity and the heaviness in his legs. Sweating heavily, his heart beat raced to 150 bpm and skin became itchy. Due to the sudden blood rush he almost fainted. But with the doctors' assistance, he returned to normal in a few minutes.
The experience, he recalls, was amazing with perpetual pain, though. But after standing back and receiving the hard earned $18K ,as he endured what only the chosen ones could, he didn't regret any part of it.
Now, he is preparing for the LSAT and dreams to go to a law school.
Also Read: Physics Looks Drunk In Space.