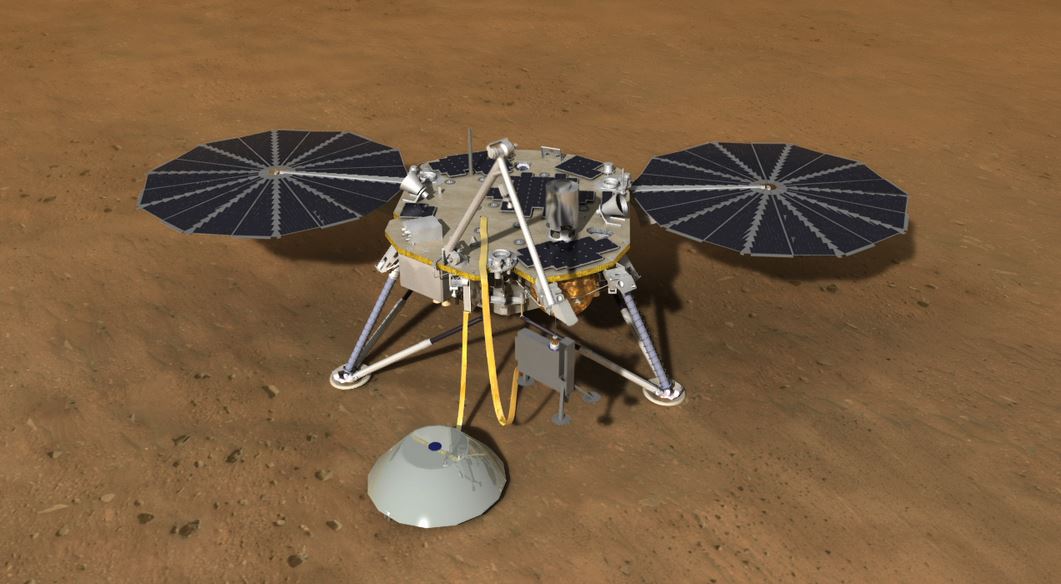 Short Bytes: For its latest InSight Mars lander mission, NASA has asked people to sign up for the "boarding pass" and send their names on the Red planet. NASA wants everyone to be a part of an epic journey that aims to study the evolution of the rocky planets including Earth.
W
e have been checking out on our neighbour Mars for quite some time now. Space researchers and Mars enthusiasts get pepped up with each advancement and discovery comprehending with the Red Planet. Mars One had already revealed its plans to send 100 men and women to
colonise Mars
by 2024.
We still don't know if it's going to happen for real or if you can get a chance of a lifetime to set foot on Mars, but what we definitely know is, thanks to NASA, you can now send you name to Mars and let your presence be felt on our Red neighbour.
NASA has already begun testing of its Orion Space Capsule that will take humans to Mars by 2030 and to nearby asteroids in 2025, but for now you have to satisfy your space appetite by sending your name to Mars on a silicon microchip in NASA's next Mars mission. The InSight Mars lander is set to be launched next year and you have an opportunity to send your name to Mars and be a part of the future space journey. NASA has also launched a web-based portal called Mars Trek that will give you a virtual tour of the Red planet.
Insight Mars lander, is meanwhile, the first ever dedicated mission to dig deep inside Martian crust and investigate the Red planet's evolution. The Insight Mars lander will place a seismometer on the surface of Mars and study the planet's seismic waves to know its interior. A self-hammering  heat probe will also be deployed on the planet that will burrow deeper into the ground than any previous device.
The mission's aim is to gather as much information as possible about Mars and other evolutionary hypothesis of rocky planets such as Earth.
So what are waiting for? The last of the name submission is Sept 8. Go on, send your name to Mars and be a part of an epic journey.
Via: NASA
Check out our homegrown product viralnews.fossbytes.com for hottest tech news on the web. For more updates and interesting stories, subscribe to fossBytes newsletter. [newsletter_signup_form id=1]