Most phone manufacturers are pushing to equip devices with more and more features. We've arrived at a point where it's more than a simple task just to enumerate the various features of any run-of-the-mill smartphone. Even feature phones are approaching parity with the smartphones of ten years ago. There's an obvious trend.
But Mudita is going against the grain with the Pure and removing all unrequired features and distractions.
The ability to get online with your cellphone was a turning point in technology. Now, the always-connected-ness of modern cellphones is just as much a burden as it is a marvel. Our mobile devices have become such an intrinsic part of our daily lives like they're an external organ. Whether you're staying connected to work, social media, or just need those dank memes, our phones provide an intravenous feed of content catered to our lives, a bespoke set of stimulants.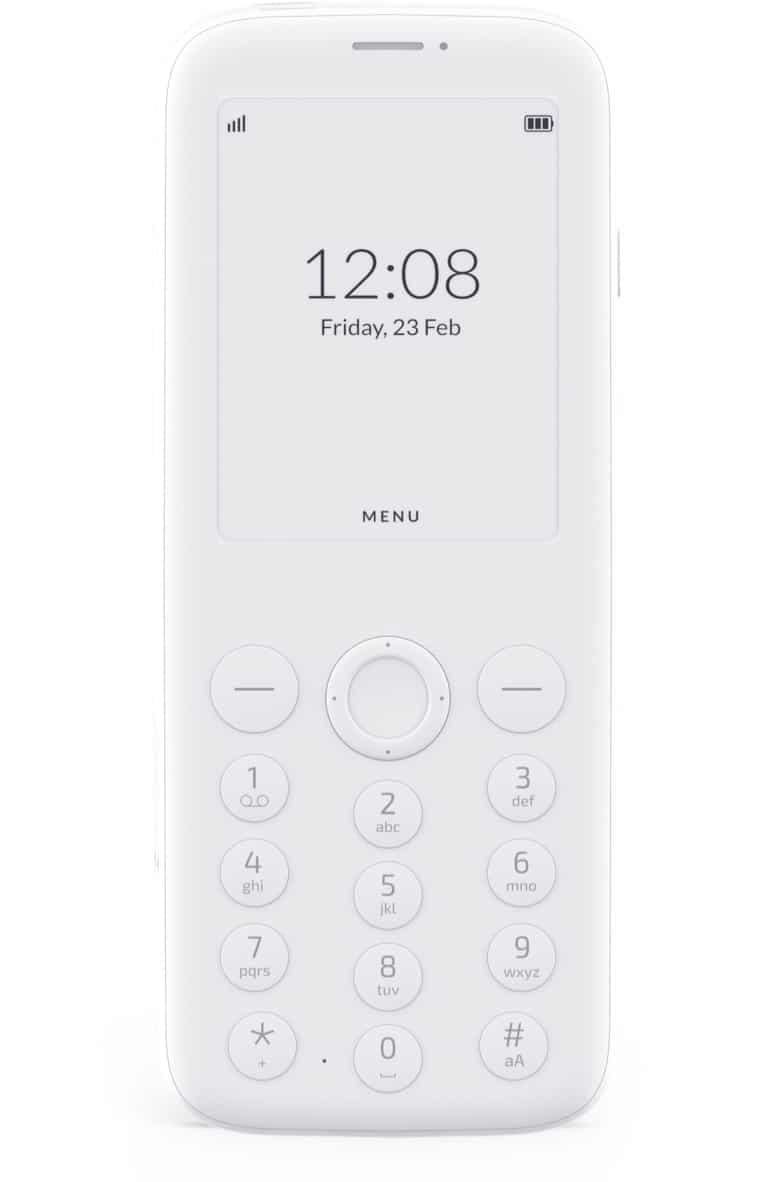 Mudita has designed a phone that helps you disconnect while still maintaining reachability. The Mudita Pure is a "modern take on a classic phone." It prunes all the distracting features and leaves a simple, but usable, device. The Pure is an elegant and minimalistic device devoid of the optional and unnecessary and this is very clear in the consistent design language used throughout the device.
The device is equipped with an e-ink display, which reduces blue-light exposure, and has an ultralow SAR value (the measured amount of radio waves absorbed by the body of the carrier).
The whole premise of the Pure is to disconnect. This might not be desirable for some users. It might not even be feasible for others, which is why the Pure still supports access to the internet as a cellular modem when connected by USB.
With the campaign already 200% backed less than a week in, it's clear that there is a distinct need to disconnect. Mudita Pure might just be the phone for you if you're looking for some offline time without being unavailable.