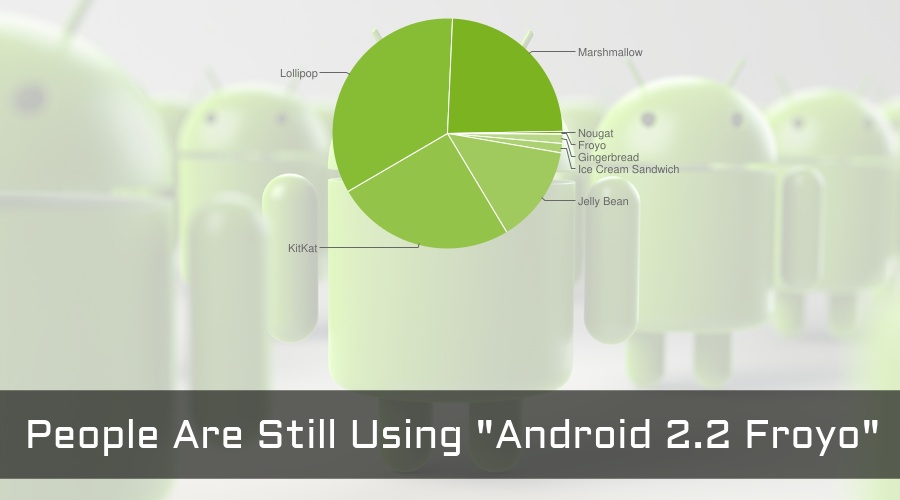 Short Bytes: The Android version has reached the number 7.0 with Android Nougat. But, the latest Android is available only on a minute fractions of devices. Google has released the data for November which shows the relative usage share of different Android versions starting from Froyo.
A
ndroid is already a popular operating system for mobile devices because almost
9 out of 10 people are using an Android
device as of September 2016. Now, Google has
released the latest data
which shows the relative percentage for different Android versions running on various devices.
The data has been collected on the basis of Google Play Store app access from various Android version numbers between November 1 and November 7. The latest Play Store app is compatible with Android 2.2 and above. The data features only those Android versions which have a usage share of more than 0.1%.
Lollipop (Android 5.x) is still the most popular Android version with a usage share of 34.1. It is followed by Kitkat (Android 4.4) with 25.2% and Marshmallow (Android 6.0) with 24.0% usage share.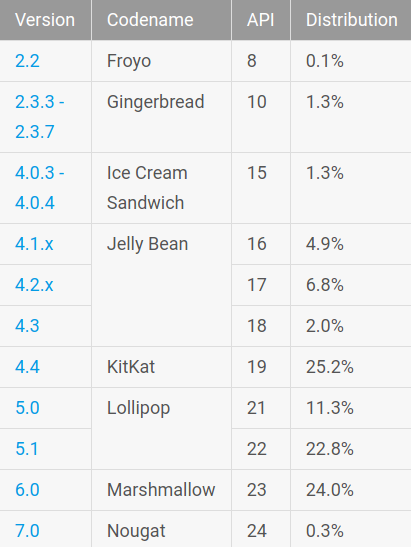 Talking about the older Android versions, Android 2.3 Gingerbread has not lost in the past. Surprisingly, Android 2.2 Froyo still manages to find its place on 0.1% of the Android devices. Gingerbread has a usage share of 1.3%. This is almost four times than the latest Android 7.0 Nougat, which is lagging behind at 0.3 percent.
However, Android Nougat update is yet to be shipped by a number of device manufacturers. In fact, this is the reason older Android versions like KitKat and Lollipop have a high usage share due to the stubborn attitude of device makers. I had KitKat on my device until last month when I finally lost it on a metro train.
If you have something to add, tell us in the comments below.
Also Read: How To Cast Magical "Harry Potter Spells" Using Your Android Smartphone