The recent times have seen a massive increase in the usage of smartphones. It has almost become an obsession as many users find themselves unable of spending a day or even an hour without checking notifications on their phones.
According to a survey, the current population of smartphone users across the world is estimated to be over 2.5 billion. This means a majority of us live under the constant influence of radiation which might give rise to several health problems.
Even though there is no conclusive scientific evidence regarding the effects of mobile phone radiation, the impact of radiation on people's health has been questioned time and again.
While the mobile phone makers are engrossed in a race of launching feature-packed phones to lure in more customers, they neglect the ill effects of radiation caused by such smart devices.
But the phone manufacturers are not wholly responsible for it. An equal share of the blame goes to users who pull out their wallets to get their hands on the latest phones.
But all is not lost, as we have jotted down a list of smartphones for you, that emit the most and least amount of radiation. These lists include both Android and iOS smartphones for which the ranking is done on the basis of their SAR (Specific Absorption Rate) value.
So in case you are planning to buy a new phone, you should take a look at the following infographic which will help you in weighing your options.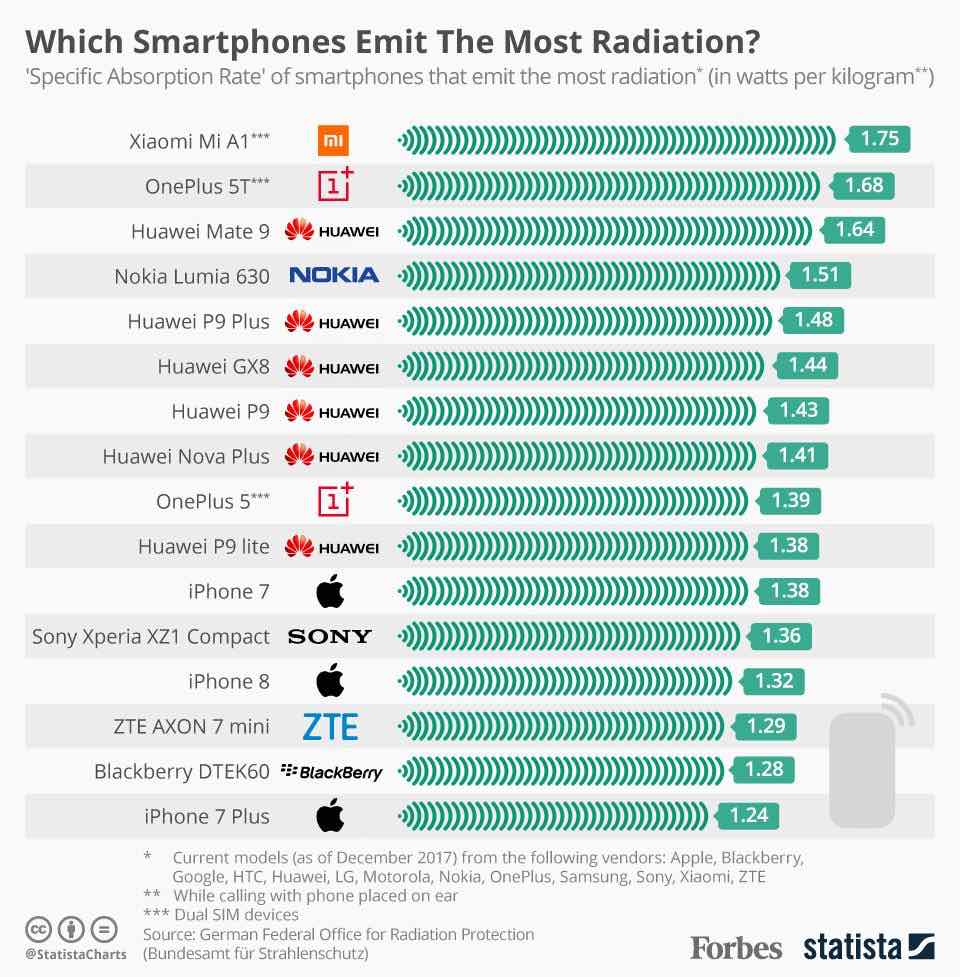 As we can see, Mi A1 made by Chinese company Xiaomi tops the chart as the most radiation emitting phone. In fact, the most of the highly radiating smartphones are Chinese models occupying 10 out of top 16 positions.
Seeing iPhones which burn users pocket among the most radiation emitting smartphones might come as a bit of a shocker for many.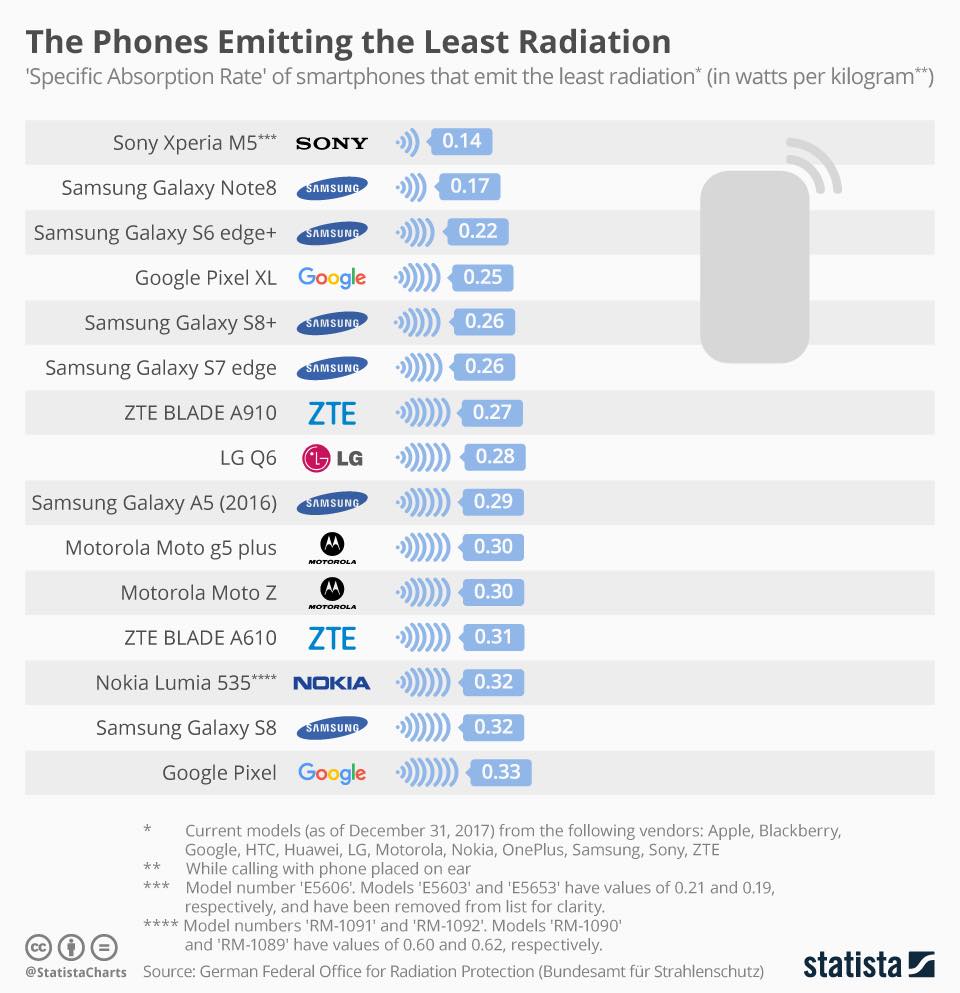 While Sony Xperia M5 ranks as the least radiating smartphone, the majority of the spots are taken by Samsung phones which are mostly safe in terms of SAR.
This data has been obtained from the German Federal Office for Radiation Protection which has accumulated an extensive database of smartphones and their emission levels.