Mobvoi has pleasantly surprised us with budget devices in the past. Here, we see how the not-so-budget TicPods Freed stack up. These pricey headphones are cheaper than other models such as the Apple AirPods, but is that a good thing?
Bluetooth headphones have been around for a while, especially in the bulky over-ear type. Earbud styles were available, but they usually had some sort of piece tying them together in an awkward fashion. The advent of truly wireless earbuds might have been paved by Apple with their AirPods, but they certainly didn't blaze that trail themselves. Despite this, a lot of comparisons will be drawn between the two seeing as how the Apple AirPods have claimed a large portion of the market and have become the de facto for Bluetooth earbuds.
TicPods Freed Review
Price
For most people, the biggest concern when buying almost any product is the price; not everyone is willing to part with their hard-earned money for the diminishing returns of higher-priced electronics. Additionally, audio is one of those niches that sees much less attention than others.
Aside from the tiny movement of audiophiles, there is a fairly small market that truly values and scrutinizes audio quality in the products they buy. Because of this, most people are content with the included headphones bundled in with their new smartphone and/or MP3 player. Or, conversely, they simply buy an expensive audio device because the marketing for the product claims to be superior (like Beats headphones).
I feel like the TicPods fall somewhere in between. With the Apple AirPods priced at $169 USD, the TicPods are at a somewhat accessible $129 USD. If you consider the AirPods too expensive, then you might find the TicPods reasonable; either way, it's a hefty amount to be dropping on headphones, especially when wired ones will (usually) provide much better audio quality. But hey, you might be stuck with a device that does not have an audio jack.
In the Box
In the box, you get the charging carry case with the TicPods. The charging cable, which is a microUSB and USB Type-C combo cable, which is very welcome. A small strap that fastens to the case. And, an extra set of earbud tips of a smaller size.
Features
Playback controls on headphones are pretty standard these days, even being found on your local dollar store products. But I remember when that wasn't the case. Now, with wireless headphones, we're starting to see features that aren't even found on the wired ones.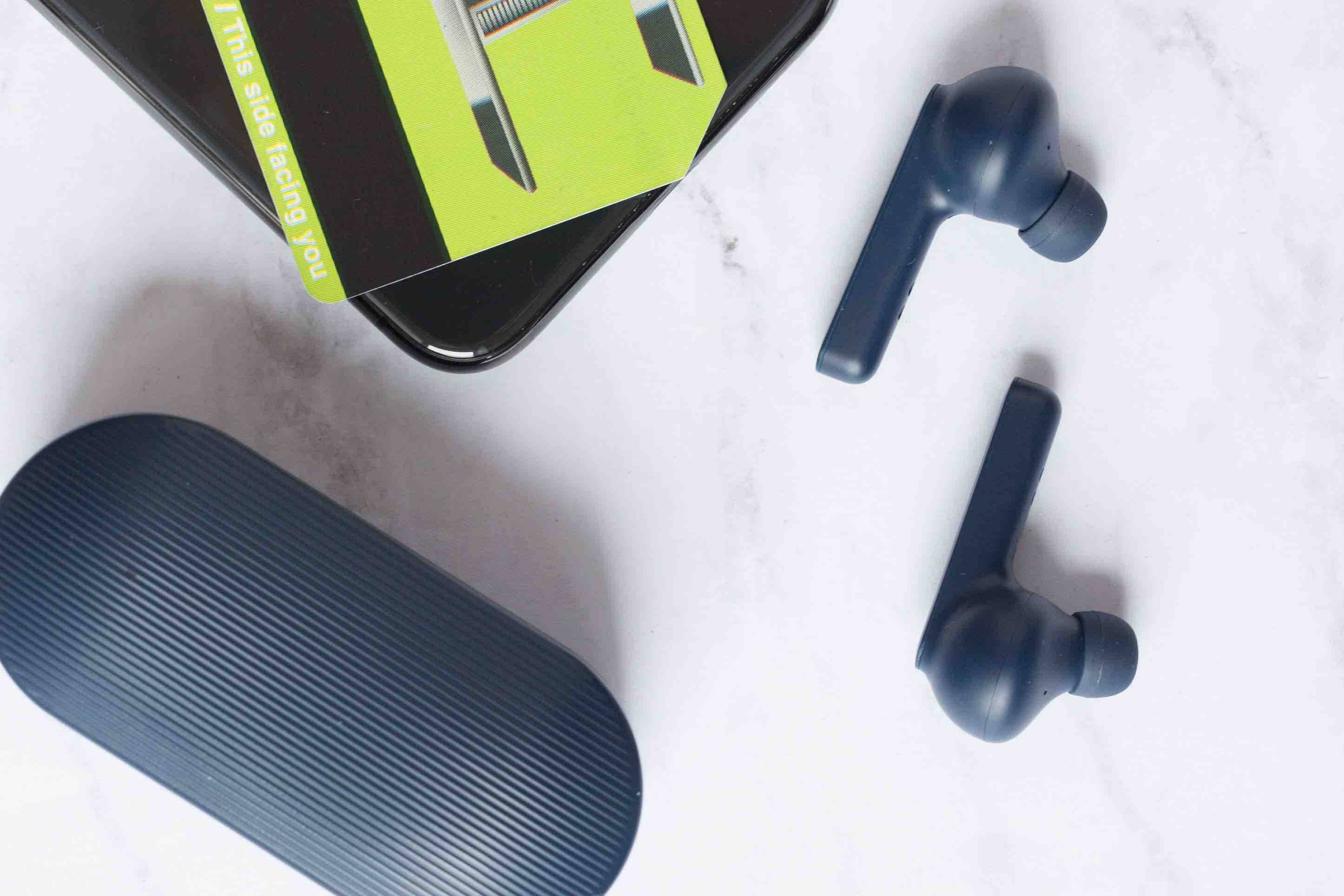 The TicPods are IPX5 rated. That means that they are water and dust resistant. They cannot be submerged, or at least, should not be. But they are safe if you happen to be caught in the rain or if wear them during your intense cardio routine.
The TicPods include cool, but slightly confusing, touch controls. They're easy to get used to, but the tap and hold function is different for each ear. One pauses content and the other summons your smart assistant. This was the only caveat that I encountered.
Another feature (that could be amazing), is the ability to actually update the TicPods over Bluetooth. I'm hopeful that Mobvoi will eventually allow for customization of the touch controls via the Mobvoi app with a future update. Lastly, a very nice control feature is the automatic pausing of content upon the removal of one of the earpieces due to the in-ear sensing, which I presume helps battery as well.
In other, non-control, features we see the use of a charging case equipped with its own battery for charging the headphones. This is much like the Apple AirPods, but the case is certainly not a knockoff. The case is configured with the ubiquitous microUSB connector, which could be a blessing or a grievance depending on your personal preference. But the included adaptor actually has a micro USB and USB Type-C on it, making it an excellent choice for an every-day-carry cable and it went straight into my work bag.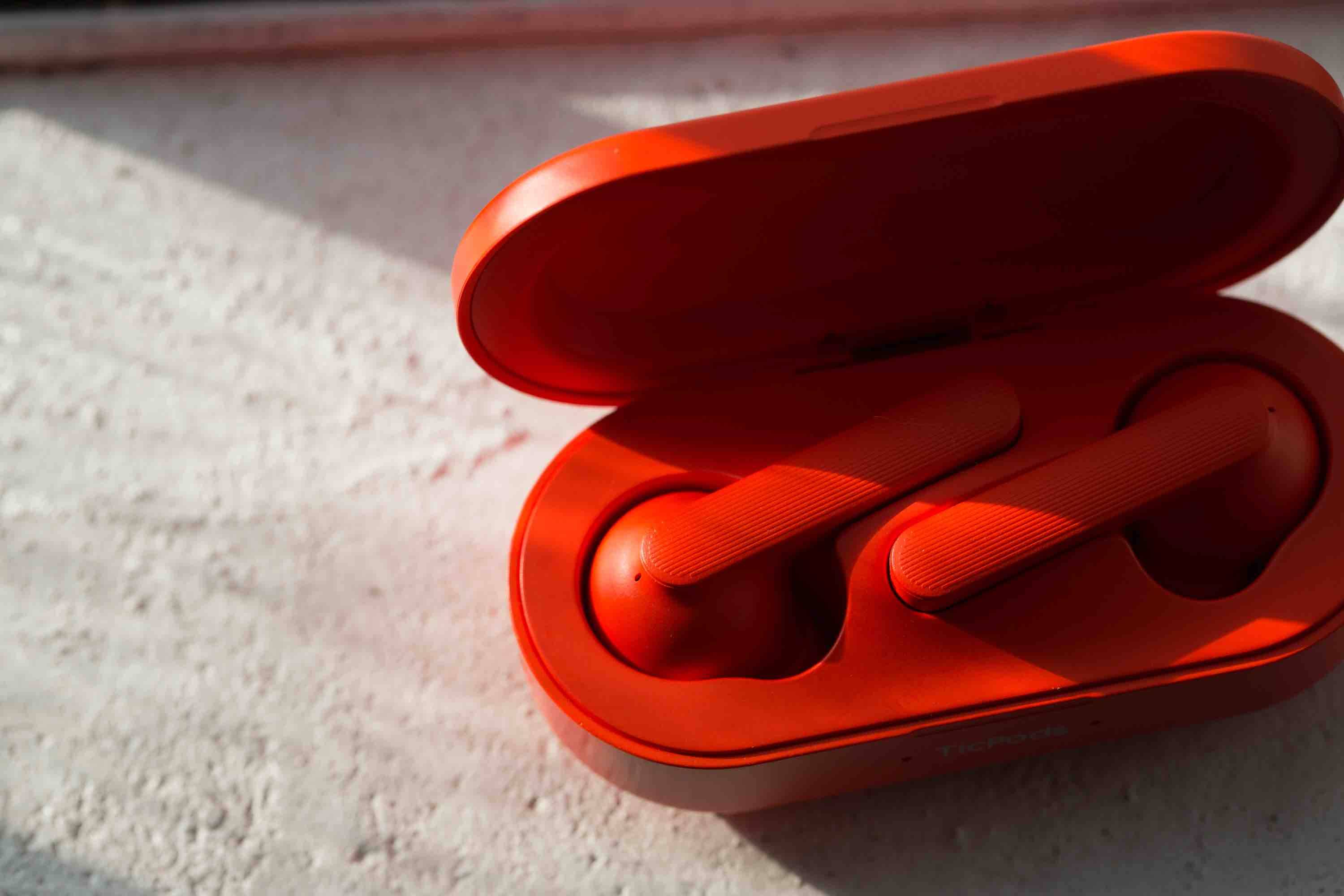 Upon opening the case a pair of LEDs will turn on indicating the status of the case battery through a color and blinking pattern. Overall, the case is very well designed and feels very good, with the only exception being that the little hinge for opening the case feels like it could break very easily, rendering the TicPods' amazing battery completely useless as the Bluetooth will stay connected until the case has been closed.
In my opinion, battery life is one of the biggest selling points of any device, and especially so if that device cannot be used while it's charging. The TicPods fall into this category, but the battery life is actually very good. The TicPods are advertised as having 18 hours of battery life using the case to recharge the earbuds. This comes short of Apple's claim of 24 hours with the AirPods, but is nothing to scoff at. I wasn't able to verify this myself in any accurate manner, but suffice it to say that the battery is actually incredible having lasted me many hours and only requiring a recharge after near two weeks of on and off use.
Another thing to consider when purchasing Bluetooth headphones, whether in-ear or over-ear, is the set of supported codecs.
I was disappointed to find that the TicPods only support SBC and AAC. There is no support for aptX, meaning that higher fidelity audio simply isn't available on the TicPods. Granted, the AAC codex is better than SBC, which is the standard for Bluetooth audio, aptX promises CD quality audio. The standard SBC codec was designed primarily for Bluetooth audio as a means of communication, not entertainment, and as such, does not accommodate the instrumental highs and lows of music as other codecs do.
This, for any audiophile or audio fidelity enjoyer, is a huge red flag. More about this under the Audio Quality section.
Comfort and Fit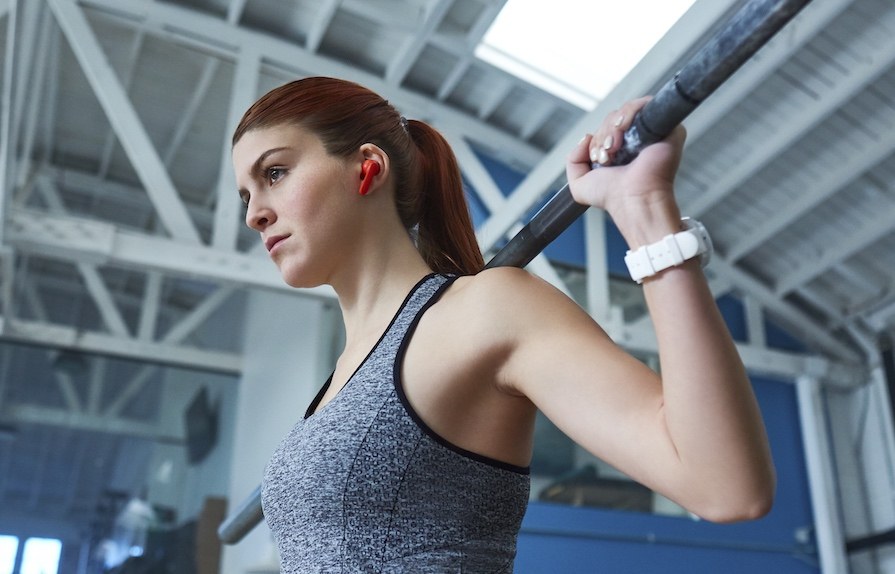 Headphones are far from a one-size-fits-all product, but I will try to steer you in the right direction about considering to purchase the TicPods. For anyone who is not a fan of the in-ear style headphones, these are absolutely not for you. Even if you're on the fence about in-ear products, these are probably not for you.
These earbuds have an awkward shape to them and they really have to be wrenched right into your ear. I, personally, don't mind them at all once they're in and snug. They would be perfect for runners given that they're at little risk of falling out. But, on the other hand, I can see how they could be really irritating to anyone not okay with jamming things in their ears.
Audio Quality and Listening Experience
As mentioned, the TicPods only provide SBC and AAC codec support. This severely limits the audio quality. I doubt this is something that can be enabled or installed with an update as well given that this type of support would be at the hardware level and if it was present, I doubt it would be left unavailable. So, even if the DACs are capable of high-resolution audio, the signal sent to is not.
The TicPods do, however, have an okay frequency profile, but are lacking on the lower end with higher volume output. In order to maintain a decent level of bass, you need to make sure the earbuds are seated in your ear properly such that a seal is created and the bass doesn't 'leak' out. All in all, the sound produced by the devices is a solid mediocre and given that no one noticed that I wasn't using the regular microphone during calls, I would say the microphone is of sufficient quality for calls as well.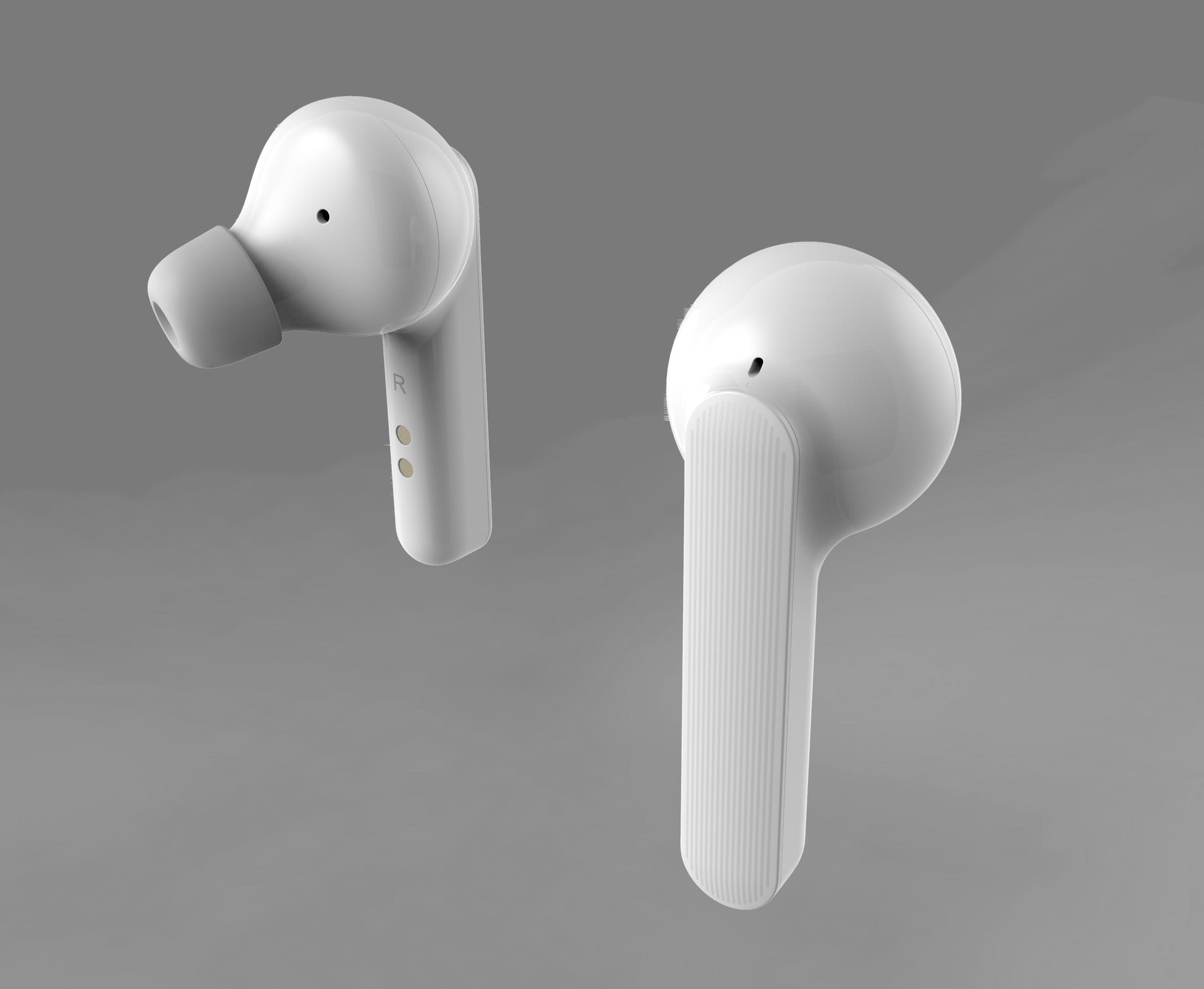 Something notable, though, is the range of the device. I'm not sure if the Bluetooth receiver is in the case or each earbud, but the range has far surpassed both my TV's sound bar and my portable Bluetooth speaker. This is a big plus for anyone that likes to move around the house a lot and leave their phone behind.
Conclusion
As far as Bluetooth headphones go, the TicPods are a bargain at their price given the charging case and many features such as the touch control and the ability to update the firmware, but for anyone that needs a quality audio experience, it's best you look elsewhere.
The TicPods are a quality product that kind of failed to address the primary purpose and for that, the decent price, and the good features, they add up to an okay product and I can neither endorse or recommend against as a blanket statement.
The series of Tic products have been very popular, and there's no question as to why — they're all fantastic products. But for the first time, I feel Mobvoi missed the mark by a hair, but in the way that matters most, and in this case, it's the sound quality. That's not to say that the TicPods are bad, many mobile devices also include poor quality DACs and the TicPods could be a welcome upgrade, but they certainly aren't spectacular either.