I was asked to do the MIVI DuoPods M40 review a week ago, but I took an extra day to finish it. Mainly because I was in a dilemma. MIVI Duopods M40, the wireless earphones from MIVI, absolutely nails some essential parts of being a great audio device; however, it lacks in some crucial areas that are a bit difficult to ignore.
Over the course of a week, I had the DuoPods plugged into my ears for almost the entire length of the day. I used them for calling other people, watching Youtube videos, binging entire series on Netflix, listening to songs when I worked out and for calling other people.
I tried to cover all the major ways in which these earphones might be used by an average user. So here's my review of the MIVI DuoPod M40 after using them for one week.
MIVI DuoPods M40 Review
Summary
MIVI DuoPods M40 offers a great blend of sound quality and affordability. If you're willing to look past the charger build quality issue, the Duopods offer a value that you simply cannot miss.
MIVI DuoPods M40 Review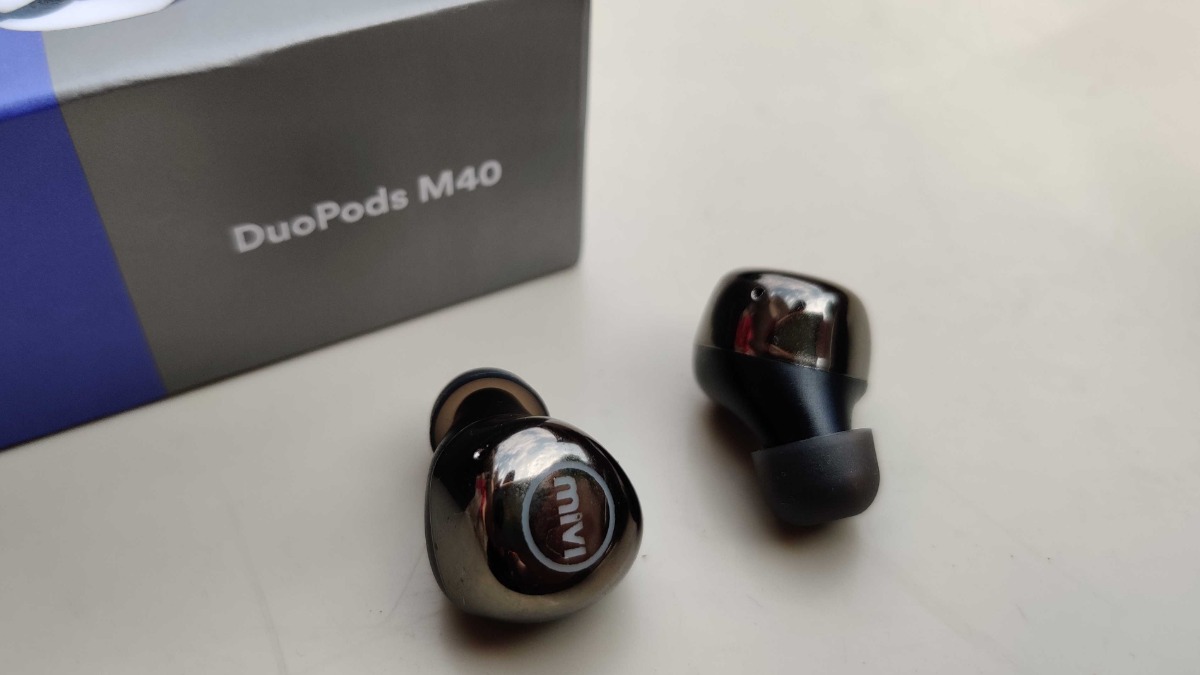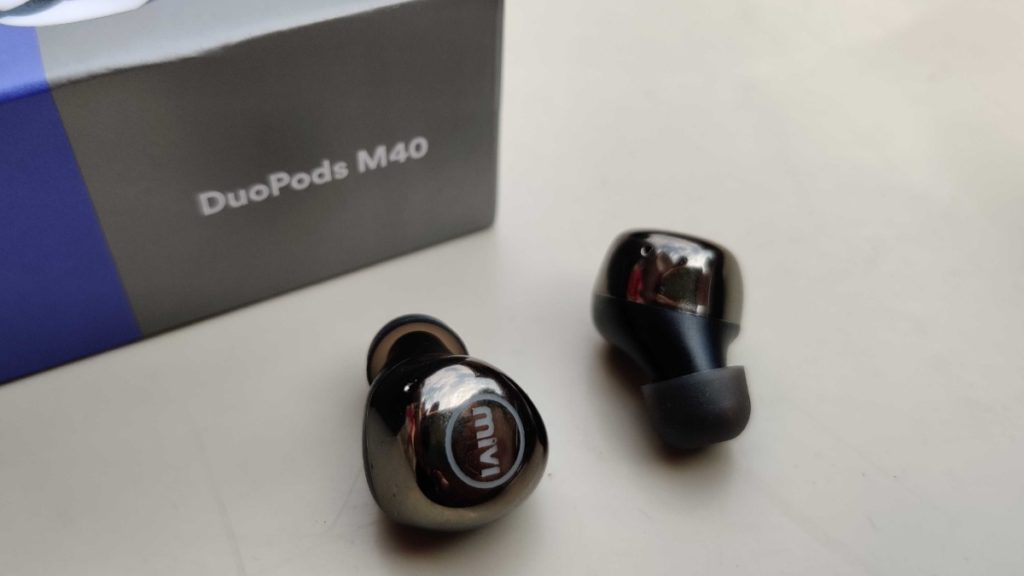 Design Overview
In the pack you'll get MIVI M40 Wireless Earphones with a glossy case, charging cable and several different sizes of rubber depending upon your ear.
The first thing you'll notice about the MIVI M40 DuoPods is its subtle design. The circular touch panel which has MIVI written over it easily blends in with the shape of your ear. Personally, I think Apple's Airpods or any other wireless earphones with a similar copycat design don't look so subtle while hanging off somebody's ears. I am personally in favor of wireless earphones that fit into my ears and don't look as if they're merely hanging from it. So kudos to MIVI on that front.
The fitment of the MIVI DuoPods M40 feels snug. They fit a little deep into my ears and are quite handy while working out. During heavy squats and bench press adjusting my earphones could prove to be fatal. With DuoPods I don't have to worry about that.
DuoPods come in a shiny pill-shaped charging case which feels a little flimsy in terms of build quality. I am not careful with my tech devices. It is one of the glaring issues with me as a human being. I often drop my phone, damage my laptop by clicking its keys very hard (albeit unknowingly), etc. For a careless tech user like me, taking care of the charging case of the MIVI DuoPods is a difficult thing.
MIVI Wireless Earphones Sound Quality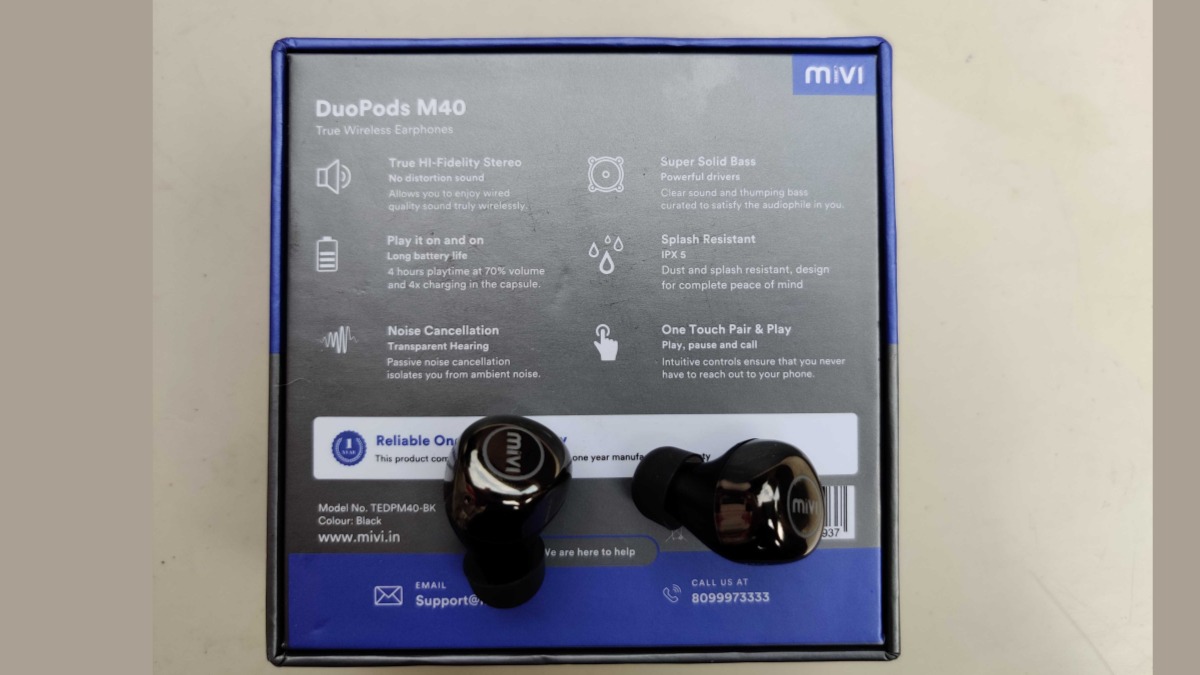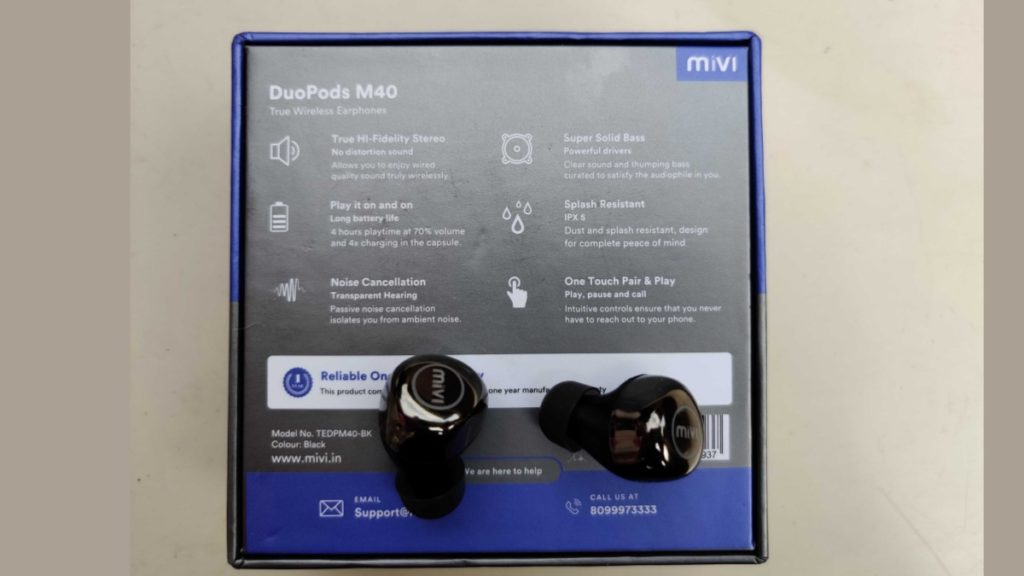 The best way to explain the sound quality of MIVI Duopods M40 is through an example. In the song "Myself" by BAZZI, I can hear the escalating hum clearly playing in the background, which leads towards the chorus on a high note and then disappears. So I can definitely say that the sound quality is sharp and it has sufficient bass. On my OnePlus 7T, I never increased the volume beyond 75% while listening to songs and watching YouTube videos.
DuoPods offer passive noise cancellation, which works pretty well in blocking any outside noise whenever you're using the wireless earphones.
MIVI DuoPods Charging Time And Battery Backup
The MIVI Wireless earphones' battery backup is enough to watch four episodes, each of them 55 minutes long. I usually leave them for an hour to get charged. I reckon the charging time is lower than 60 mins though.
Whenever the battery of the DuoPods reaches a critical level, audio begins to skip. Prompting me to plug them in for charging. As a result, I was never able to completely discharge them. The charger case uses a micro-USB slot instead of a USB-C.
MIVI DuoPods Cons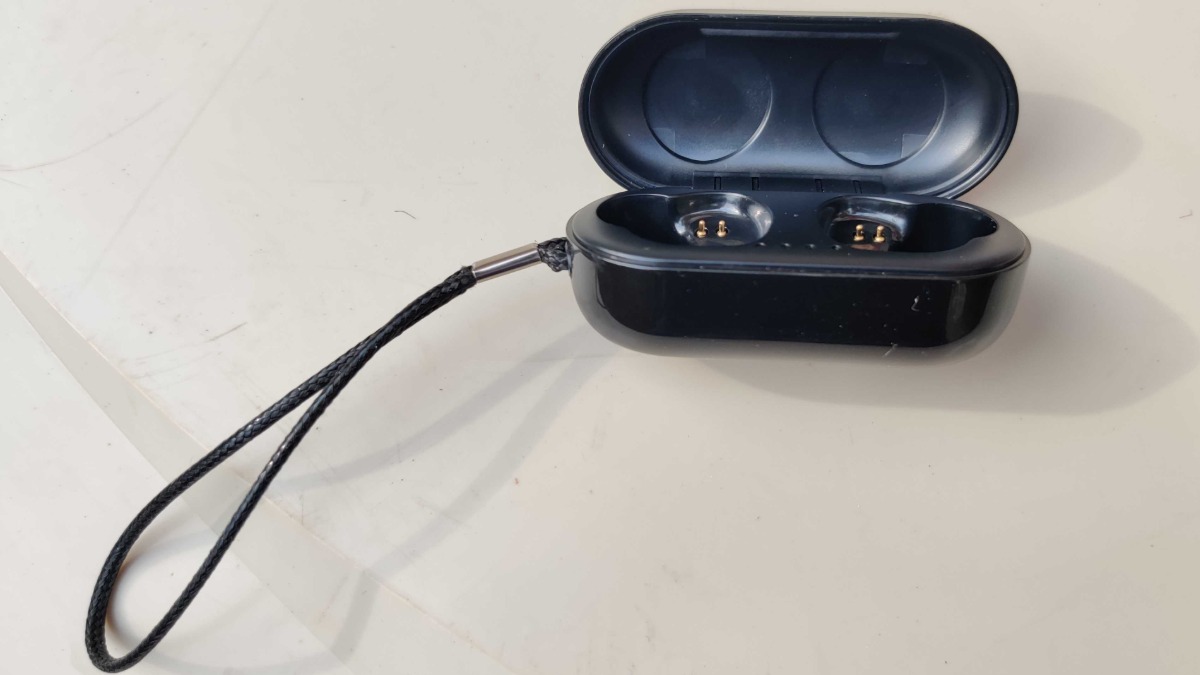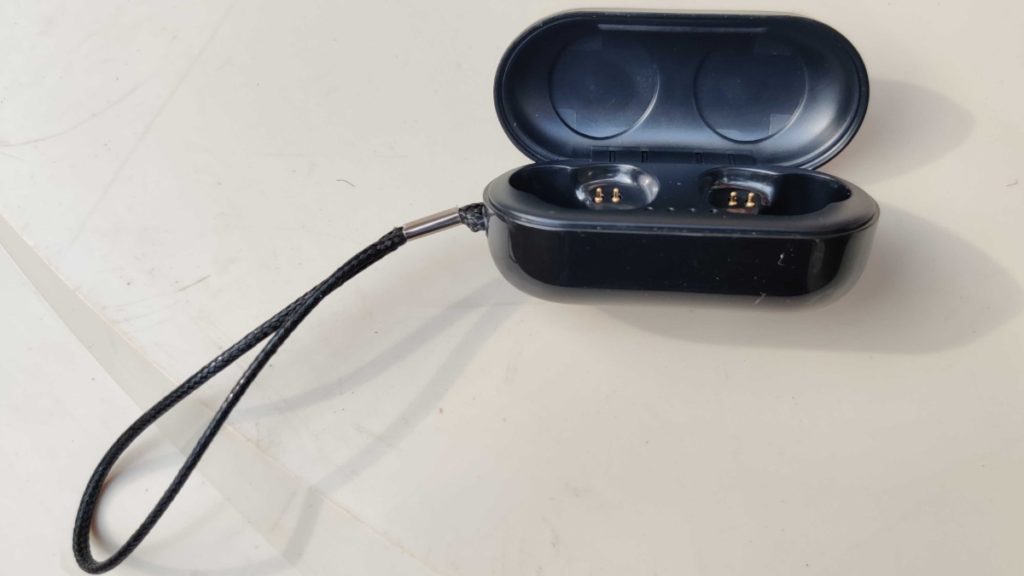 The DuoPods have their own set of issues. The first one is low call quality. On the other end of the speaker, your voice will echo and feel very low in terms of volume, when using the DouPods for calling purposes. Furthermore, you get no charging brick in the box, which is a bummer.
There is no button to switch the DuoPods "ON" or "OFF." Every time I have to put them in the charging case and take them out again if I want to use them. Furthermore, the overall build quality of the charging case needs to improve.
MIVI DuoPods M40 Review : Why You Should Buy Them?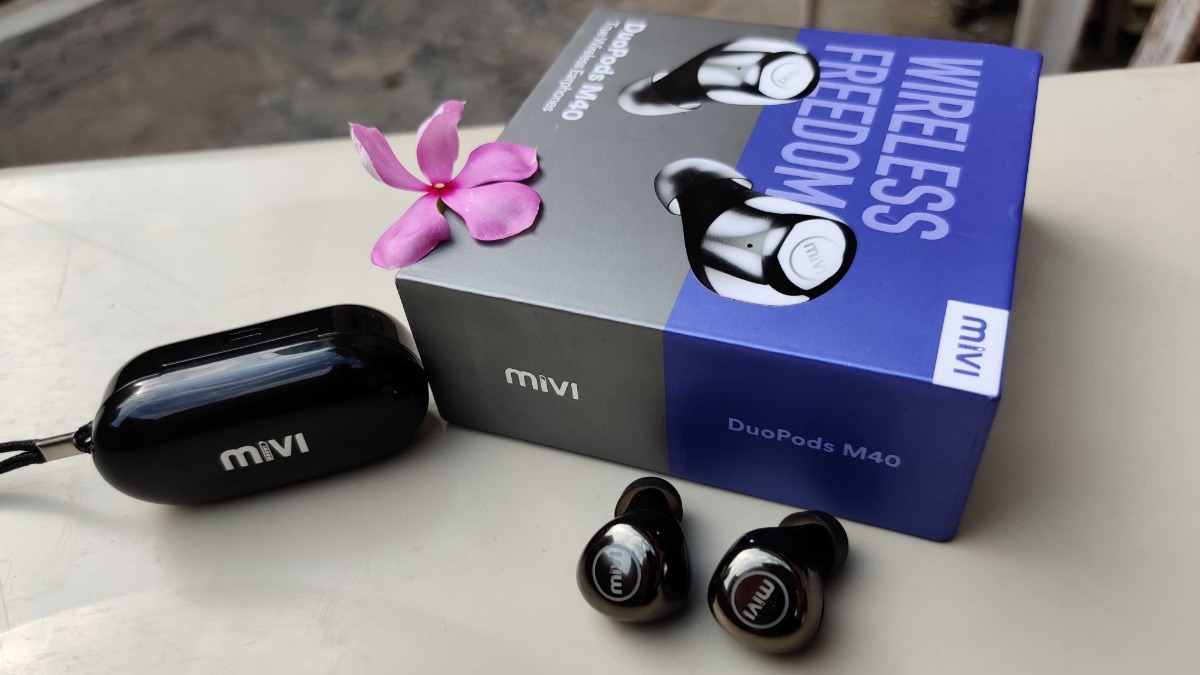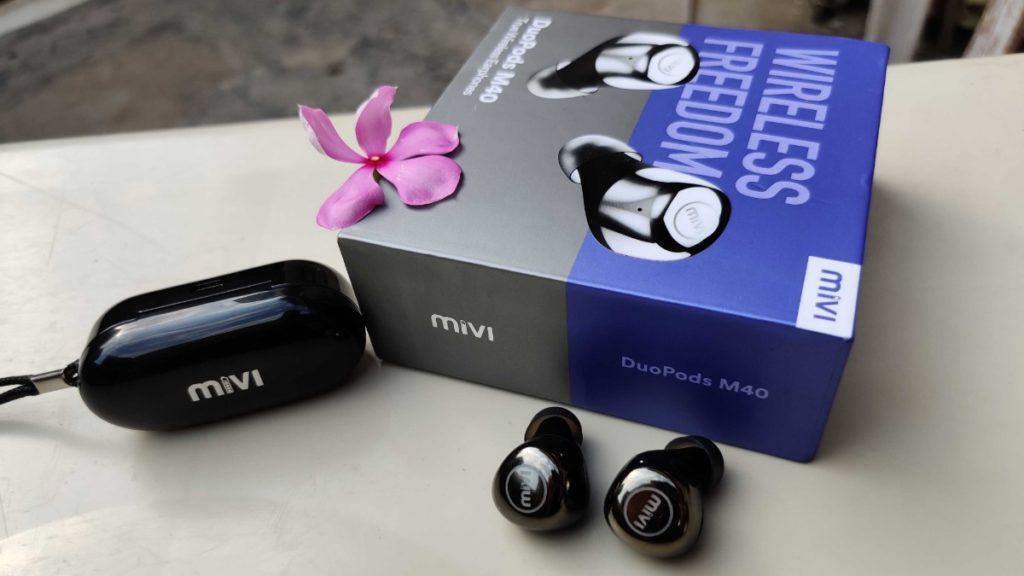 You should buy the DuoPods for their sober design, snug fit, great sound quality, and awesome passive noise cancellation. However, if you can't compromise a little bit on quality and would be using these DuoPods extensively for call purposes, then I'd suggest you find some other product.