the wait is finally over! Xiaomi has officially unveiled the biggest update to its Android skin — MIUI 12. And it is nothing like Mi fans have ever seen before.
In perspective, MIUI 12 features are miles ahead of MIUI 11 or any previous update. The Xiaomi update includes massive UI changes, a plethora of new animations, top-grade privacy features, previously left-out Android 10 features, and whatnot.
Without any further ado, let's look at the main aspects of the update, such as MIUI 12 features, a list of supported devices, global release date as well as MIUI 12 launch date in India. In other words, everything you need to know about the next big update from Xiaomi.
MIUI 12 India Release Date
Xiaomi announced MIUI 12 on April 27 in China. However, the roll-out of MIUI 12 China ROM for the first batch of eligible devices will not begin until the end of June.
The impatient ones can check out the MIUI 12 beta version to play with the update before everyone else, however, know that the build will likely include bugs and a few glitches.
A tweet from MIUIs official account on Twitter hinted that MIUI global launch date is May 19th. Since Xiaomi devices in India run the MIUI 12 Global version, it goes without saying that global launch also means MIUI 12 India launch. Meanwhile, interested users can also get into MIUI 12 India Beta program.
List Of MIUI 12 Features
Super Wallpaper
Navigation gestures and Smooth Animations
Dark Mode 2.0
App Behaviour Records
New Animations, Dynamic Wallpaper, And Other UI Changes
Enhanced Always On Display
New Permissions And Privacy Features
Sleep Tracker
Floating Windows
Customized Camer app
Focus Mode In Screen Time
Here are the MIUI 12 best features that you should expect on your Xiaomi device shortly. Availability of a few features will depend upon the device like the new animations in Always On Display will only arrive on Xiaomi devices with AMOLED screens.
1. Super Wallpaper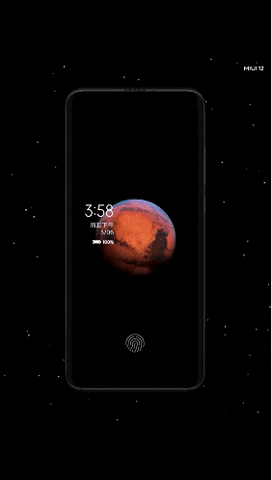 One of the biggest highlights of MIUI 12 is "Super Wallpaper," which includes high-precision 3D animated wallpapers of Earth and Mars. The wallpaper zooms in every time you unlock the phone or moves when you exit a folder or switch between home screens.
Recently, an XDA developer ported the feature and now MIUI 12 live wallpaper can also be applied to other Android devices.
2. Navigation Gestures And Smooth Animations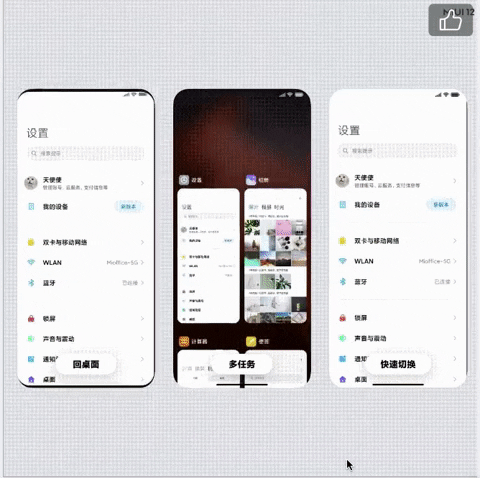 The Android 10-based MIUI 11 update, unfortunately, didn't include new navigation gestures. However, the new MIUI 12 update finally brings it on Xiaomi devices.
Similar to Android 10, users can expect a long thin gesture navigation bar at the bottom of the home screen. Swiping left and right will allow users to switch between the apps. Complementing the new gestures, Xiaomi has also added new animations for app launching and closing and opening of the Recents menu.
3. Dark Mode 2.0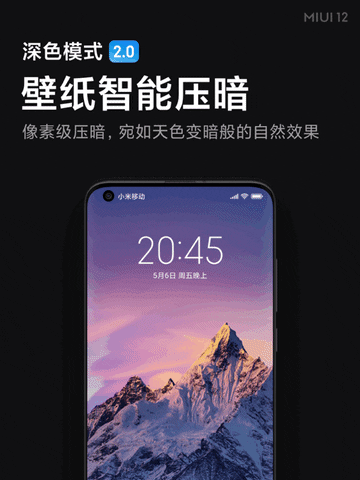 This year's MIUI 12 dark mode highlight is the wallpaper dimming – a feature that simulates the gradual light transition from day to night on the current wallpaper.
Another MIUI 12 feature is font adjustment based on whether it is a light mode or dark mode. The device will automatically adjust the boldness of the text to reduce glare or text blur. Moreover, it will adjust the font's contrast according to the brightness set by the user.
Apart from that, over 42 system, 20 mainstream, and many other 3rd party apps will now support MIUI's dark mode.
4. App Behaviour Records
As we suspected, Xiaomi has introduced app behavior records  dubbed as "Flare."
The MIUI 12 feature maintains a log of every time an app use permission. But its main job is to notify users when apps are meddling with sensitive actions such as recording audio in the background, making a phone call, and accessing call history, contacts, location, text messages, files.
5. New Animations, Dynamic Wallpaper, And Other UI Changes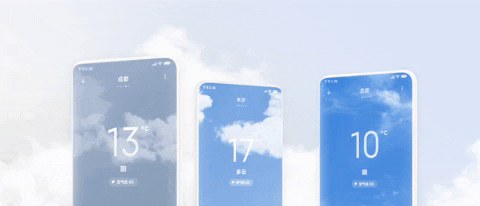 In the MIUI 12, Xiaomi has made an insane amount of design changes starting with new animations in nearly every part of the UI. The most noticeable include a new charging animation, an icon delete animation on the home screen, battery stats, realistic weather animations in the form of a time-lapse movie (Dynamic Wallpaper).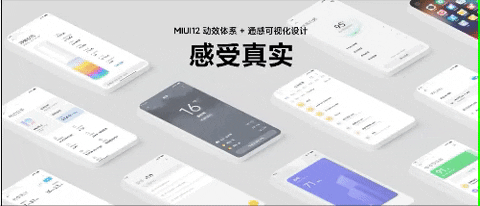 The overall UI is cleaner, with more white spaces. Most of the Xiaomi settings now displays information in the form of graphs, charts which Xiaomi is calling a "Sensory Visual Design." The control center has also been revamped with bigger and interactive icons. Users can now choose between four types of battery icon to appear on the status bar.
6. Enhanced Always-On Display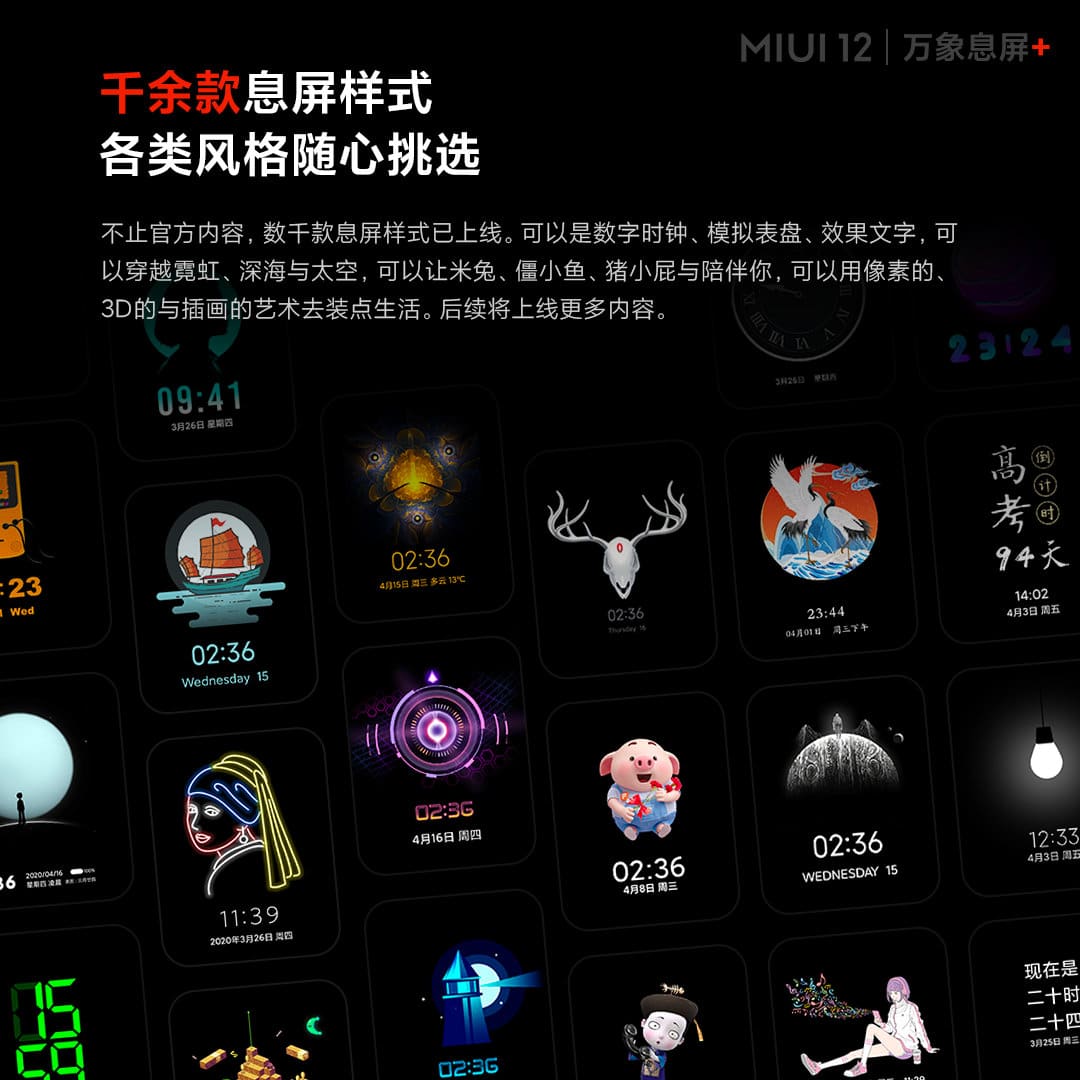 Available on a handful of Xiaomi smartphones, Always-On Display (AOD) enables users to see the date, time, weather, and other preferred tidbits of information when the device is locked.
In MIUI 12, users can choose what all information will be displayed on the AOD. Xiaomi is adding toggles for battery indicator and app shortcuts. Apart from that, the new update includes over 2000 new screen styles and hundreds of new stickers. (Here is how to get it)
AOD in MIUI 12 supports MAML format, which means developers can implement non-linear animations based on weather, time, location, etc. This time, Xiaomi is also open to the idea of third-party AOD animations.
7. New Permissions and Privacy Features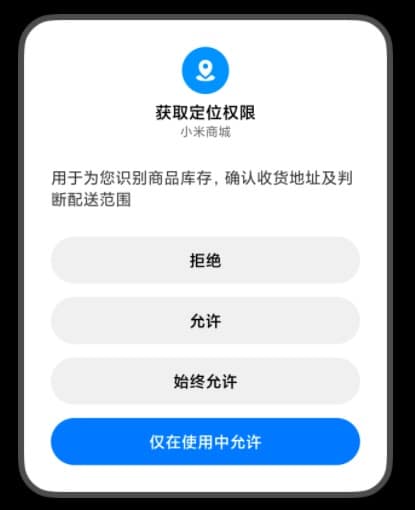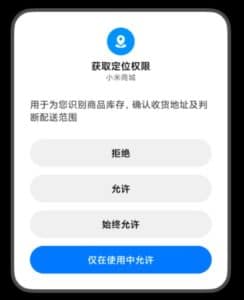 MIUI 12 includes new permissions dubbed as "Barbed Wire" and a separate privacy management settings. Similar to the location permission in Android 10, Xiaomi has introduced the "Allow Once" tab in location, microphone, and camera permission. In other words, users can allow sensitive permission to the app for that one time only.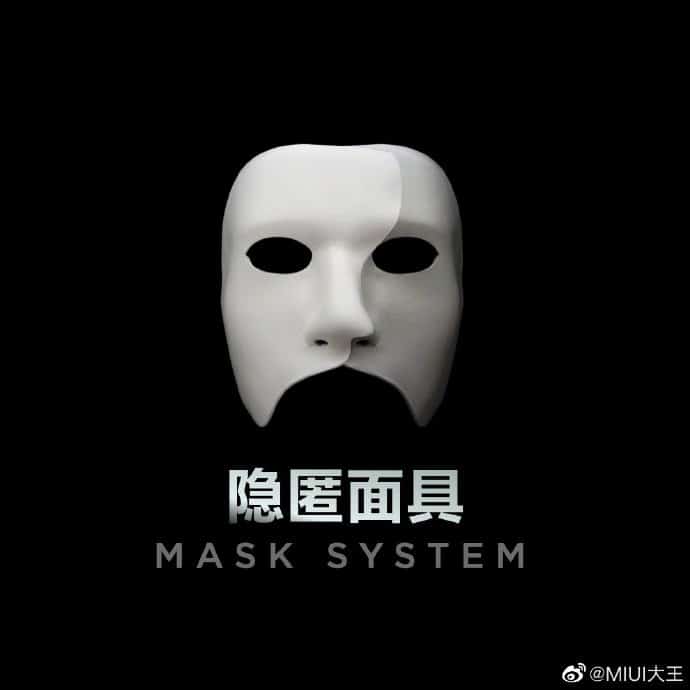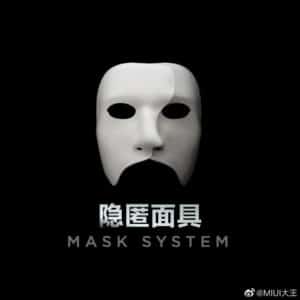 Another MIUI 12 privacy feature is the "Hidden Mask" that provides untrusted apps with blank information. On top of that, users can create a virtual identity and access apps without accepting a few permissions.
8. Sleep Tracker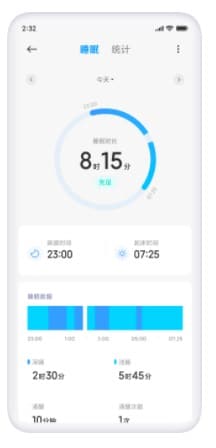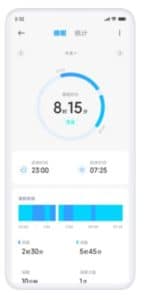 The sleep tracker is another one of the best MIUI 12 features that will help users maintain a healthy sleep cycle. The sleep monitor will track the REM sleep i.e., the time where we are dreaming.
Xiaomi claims intelligent tracking is based on the offline model; therefore no stored data will be sent to the backend.
9. Floating Windows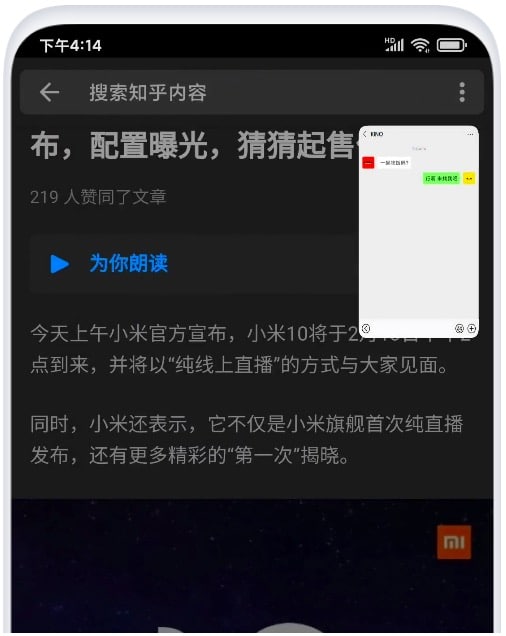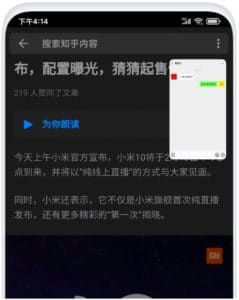 MIUI 12 features a unique experience for multi-tasking. Supported apps can open in a full-fledged working floating window to enable multitasking.
The floating window can be resized as per users' needs.
9. Focus Mode In Screen Time
Screentime is the Xiaomi version of Google's Digital Wellbeing. In an MIUI 12 leak, we witnessed design changes in Screen Time, such as screen usage shown in graph form, separate tabs for app usage, and Focus Mode tab right next to the Dashboard.
For those who don't know, Focus Mode locks users out of the phone for a specified time. The feature is yet to come on the majority of the devices. However, that may change as Focus Mode might come bundled in MIUI 12.
10. Customized Camera app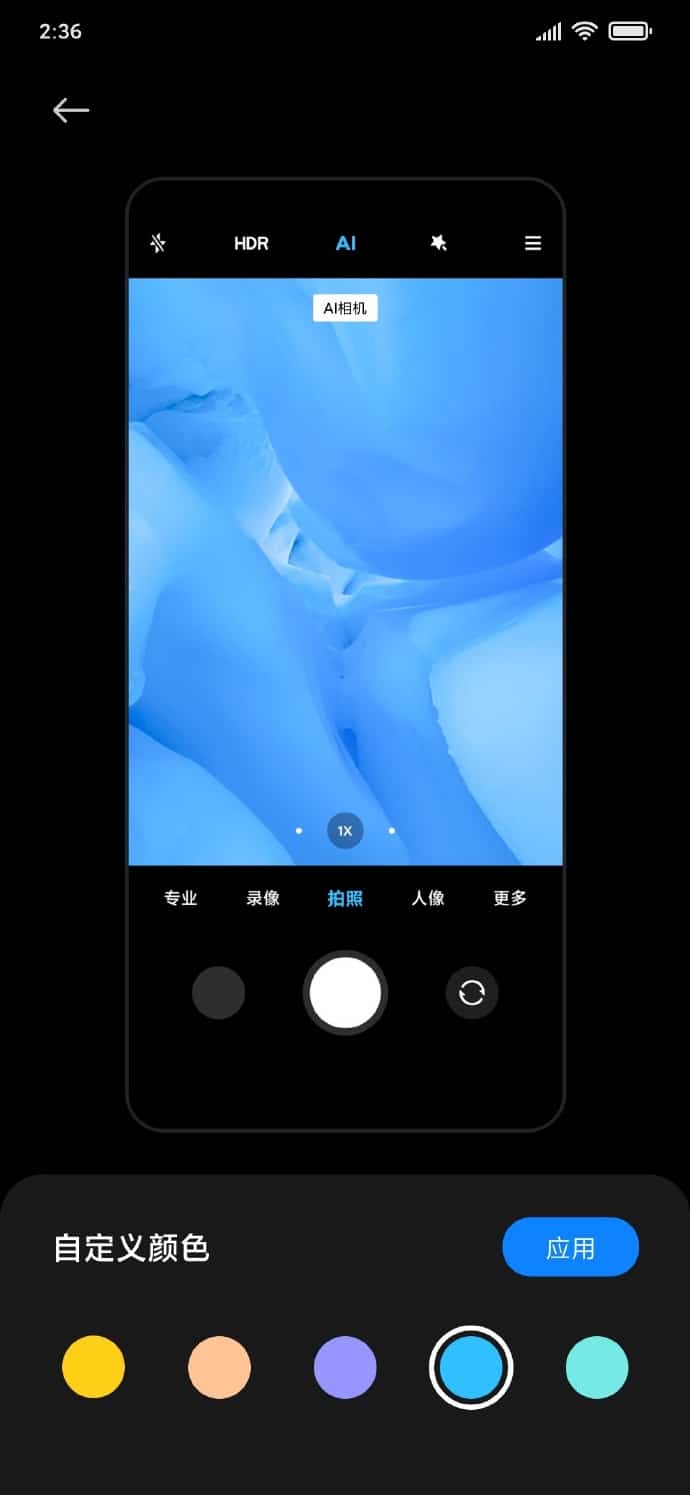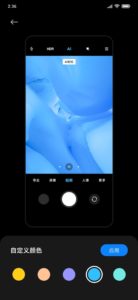 MIUI 12 supports custom function layout in the camera app. With this, users can decide which camera options to keep at the forefront. Mi users can keep 2-10 options on the default camera app UI.
The MIUI 12 Camera app also supports color customization. Mi users can choose yellow, pink, purple, blue, and green as color options. The update also includes four new camera shutter sounds effects —  texture camera, art camera, film camera, and vitality camera.
Upcoming MIUI 12 features
These features may arrive in incremental MIUI 12 updates.
1. Global Inversion
Xiaomi has been testing Global Inversion in the dark mode for a long time. It might finally come to fruition in MIUI 12. You can think of it as a way to force dark mode on the entire UI.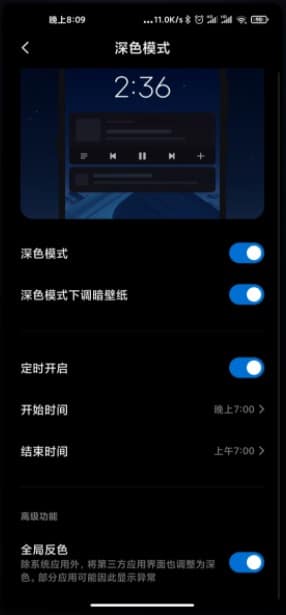 In many of Xiaomi's MIUI 12 teaser posts on Weibo, it has talked about the "non-linear inverse color algorithm" behind the new dark mode. This could mean that the Global inversion option might finally land in Xiaomi settings.
3. Video Editor in Gallery App
Xiaomi launched an in-house video editor in the MIUI 11 Gallery app. The editor includes all the necessary functions such as cut, stitch, editing playback speeds, etc. Apart from that, there is reverse playback, functionality to crop videos, and few default filters to choose from.
The video editor is only available on the Xiaomi Mi 10 and Mi 10 Pro. However, Xiaomi might bring it to all devices with MIUI 12. There are also weather filters for videos that are yet to reach Xiaomi devices.
So, there were some of the best features in MIUI 12. As always,  Xioami global users will have to wait for the update a little longer than their peers in China.
MIUI 12 Supported Device List
Xiaomi has divided the roll-out schedule into three phases. While the first phase will begin receiving by the end of June, the MIUI 12 roll-out schedule for the other two phases is yet to be announced. Here is MIUI 12 phone list —
Phase I (June-July)
Xiaomi Mi 10, Mi 10 Pro, Mi 10 Youth Edition
Xiaomi Mi 9 Pro 5G, Mi 9 Transparent Edition, Mi 9
Redmi K30 Pro Zoom, K30 Pro, K30 5G, K30
Redmi K20 Pro Premium, K20 Pro, K20
Phase II (TBA)
Xiaomi Mi Mix 3, Mi Mix 2s
Xiaomi Mi CC9 Pro, Mi CC9, Mi CC9 Meitu Edition, Mi 9 SE
Xiaomi Mi 8 UD, Mi 8 Transparent Edition, Mi 8
Redmi Note 8 Pro, Redmi Note 7 Pro, Redmi Note 7
Phase III (TBA)
Xiaomi Mi CC9E
Xiaomi Mi Note 3
Xiaomi Mi Max 3
Xiaomi Mi 8 Lite, Mi 8 SE
Xiaomi Mi Mix 2
Xiaomi Mi 6X
Redmi Note 8, Redmi 8, Redmi 8A
Redmi 7, Redmi 7A
Redmi 6 Pro, Redmi 6, Redmi 6A
Redmi Note 5
Redmi S2
Bear in mind, the list pertains to the Mi users in China, given the MIUI 12 global is yet to be announced. However, the roll-out schedule for the MIUI 12 India will be similar.
Check out our Android 11 coverage, which will be the basic framework for MIUI 13.