Last month, Xiaomi held a global launch of MIUI 12, which is the next big update to its Android skin. The update's stable version is yet to roll-out globally to the list of supported devices.
However, it appears MIUI 12 is already doing wonders in its home country. Thanks to MIUI 12's "Flare" feature, many Xiaomi users in China were able to discover privacy-intrusive apps.
According to CCTV News via Weibo, apps that frequently self-start, read device information, and access private files, can be easily tracked by the "Flare" privacy feature in MIUI 12.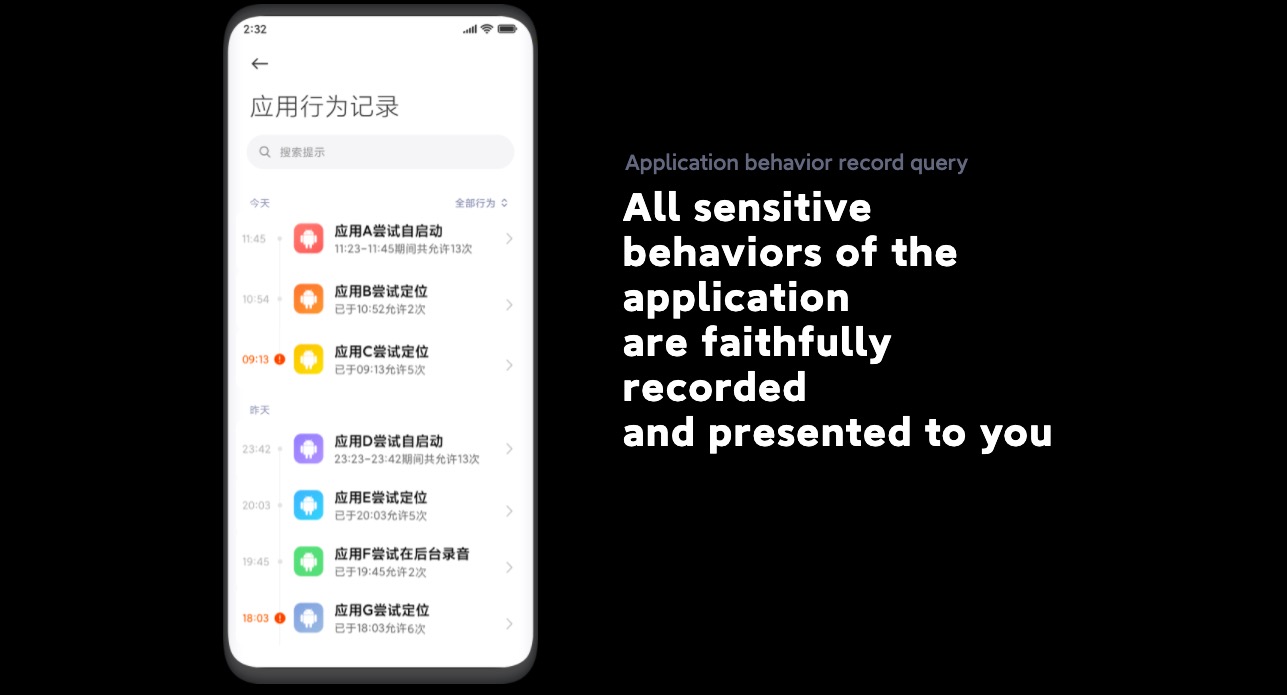 For those who don't know, the MIUI 12 'Flare' feature maintains a log where it records all the sensitive behavior of the apps. Moreover, it also notifies users when apps are meddling with sensitive actions such as recording audio in the background, making a phone call, accessing call history, etc.
Among many apps, a mobile teaching software called "You Academy" accessed users' private files and photos roughly 25,000 times in over 5 minutes.
Another privacy-intrusive app discovered is Tencent Tim, a popular communication app, that tried to self-start nearly seven thousand times in one hour. It also tries to read the address book from time to time.
Apart from these, MIUI 12 users also noticed excessive self-starting and wake up behavior in popular Chinese apps such as "Pin Duoduo," "National K Song," "King of Glory," "Sina Weibo" and more.
Apps try to launch in the background for several reasons, such as running an important update, collecting user information for targeted advertising, and even increasing the traffic on the app.
But now, at least Xiaomi users can track apps' behavior and choose to allow them or disable their background activity.
MIUI 12 Global stable beta has already been issued to Redmi K20/Mi9T, and it is speculated that the second batch of supported devices in India will start receiving MIUI 12 updates beginning June 18th.
Would Xiaomi be able to track the sensitive behavior of apps on the Google Play Store? Only time will tell!