Since the release of MIUI 11 back in October, Xiaomi has been working religiously on the update to enhance the user experience further.
Now, the head of MIUI experience, Jin Fan, has some news about the developments in the MIUI 11. Yesterday, he shared the changes in Dark Mode and new gestures and animations arriving in the forthcoming updates of MIUI 11.
What's new?
Global reverse color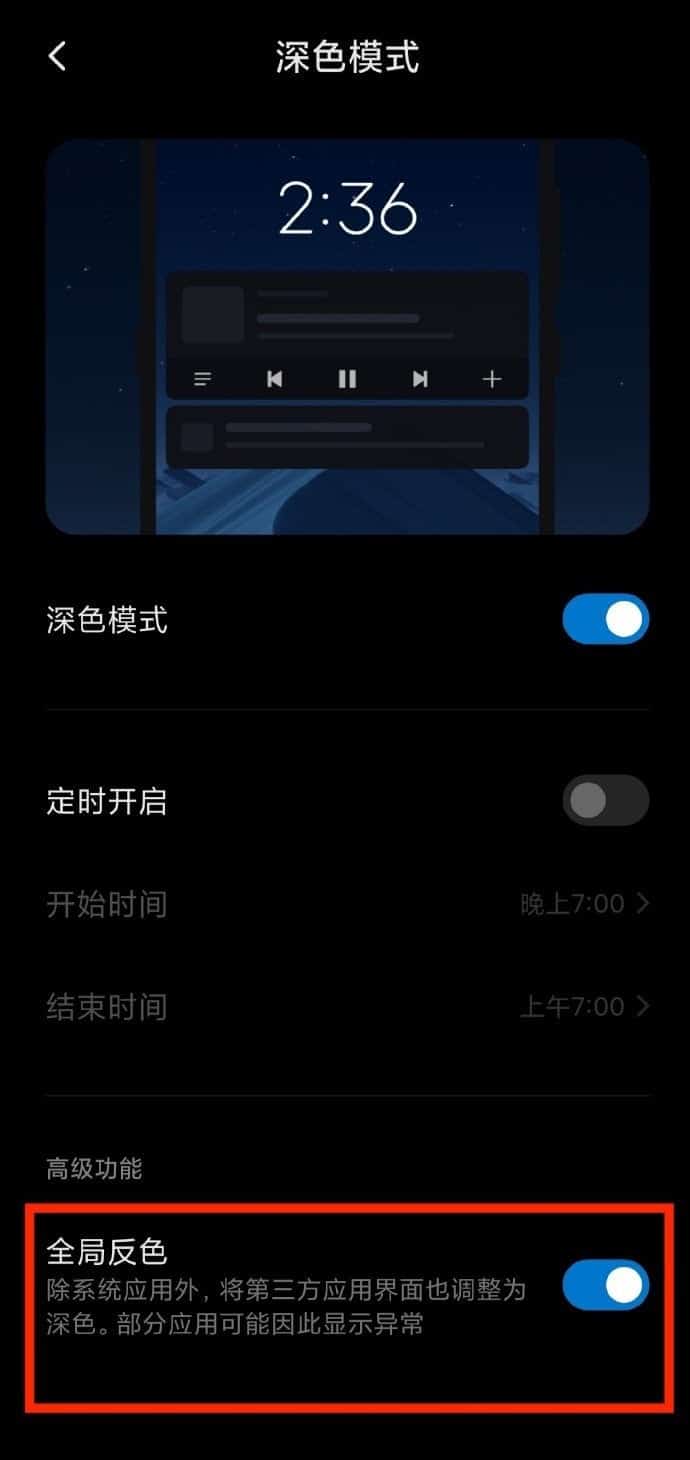 According to Fan's Weibo post, the MIUI development team has been testing the global reverse color of the dark mode.
It appears to be a manual override for applications that refuse to align with the system-wide dark mode; however, the real purpose of the feature is yet to be confirmed.
According to ItHomes, turning on the Global Reverse color will likely force 3rd party applications to apply the dark mode on their user interface.
The feature will be available in MIUI 11 development ROM later this year.
New animations and gestures
Other than changes to the dark mode, Xiaomi is making improvements in the desktop animations and screen gestures. Jin Fan says that the MIUI 11 beta users appear satisfied with the new changes.
While the additions to the MUI 11 still require a lot of improvement, Fan says that users will likely see new gestures and animations in the development versions, later this year.
Apart from MIUI 11, Xiaomi has also started working on MIUI 12, which is scheduled to arrive by the end of this year.