A lot of latest MIUI 11 updates are delayed due to the Coronavirus outbreak, but that doesn't mean Xiaomi users should stop expecting them entirely.
Since the launch of MIUI 11 back in October last year, Xiaomi has kept the craze alive by frequently adding new features to MIUI 11. As MIUI Polska reports, Xiaomi has introduced another feature, this time for videography enthusiasts.
The Gallery App in MIUI 11 now features a new native video editor. As of now, the feature is available only on the Xiaomi Mi 10 and Mi 10 Pro.
The Chinese tech giant released Mi 10 at an online event earlier this month. The latest flagship from Xiaomi is yet to hit the international markets.
New Video Editor in MIUI 11 Gallery App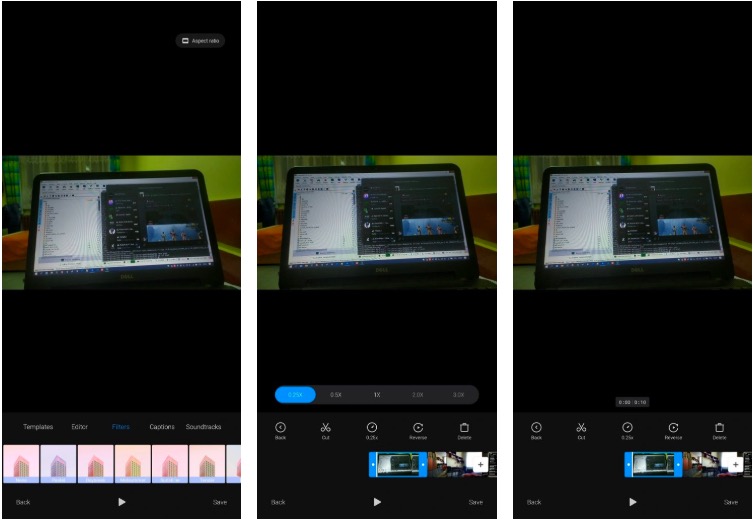 We are yet to test the Xiaomi's video editor; however, the report talks highly about it. Among basic video editing tools such as cut, stitch, editing playback speeds, etc., the Mi video editor features default templates to let users edit videos with a single tap.
The in-house Mi video editor also enables users to add subtitles, or choose the automatically generated one. Apart from that, there is reverse playback, functionality to crop videos, and few default filters to choose from.
From the looks of it, it lacks a few added features compared to the best video editors on Google Play Store; regardless, it appears enough for basic video editing. Nonetheless, it's one app less for users dealing with bloatware in Xiaomi devices.
It's unknown whether the new Mi Video Editor will hit Xiaomi devices, other than Mi 10 and Mi 10 Pro. We are hoping it will eventually, given this MIUI 11 feature does not appear something that requires high specifications to run.