Unlike the Tesla Model 3, the brand new 3-door Mini electric hatchback is a failed electric car. There are several reasons, 5 to be specific, as to why it failed at being a great electric car.
The original Mini is a great car. It is small in size, high on performance, and has loads of fun around the corners. Most importantly, the conventional Mini seems to serve a purpose while having a unique identity to itself.
Mini electric, on the other hand, seems like a desperate attempt by its parent company, BMW, to make EV just for the sake of making an EV.
Alright, enough ranting here. Let me present to you five reasons why I think the new Mini electric is the exact opposite of a great electric car like the Tesla Model 3.
5 Reasons Why MINI Electric Sucks (And Tesla Model 3 Rules)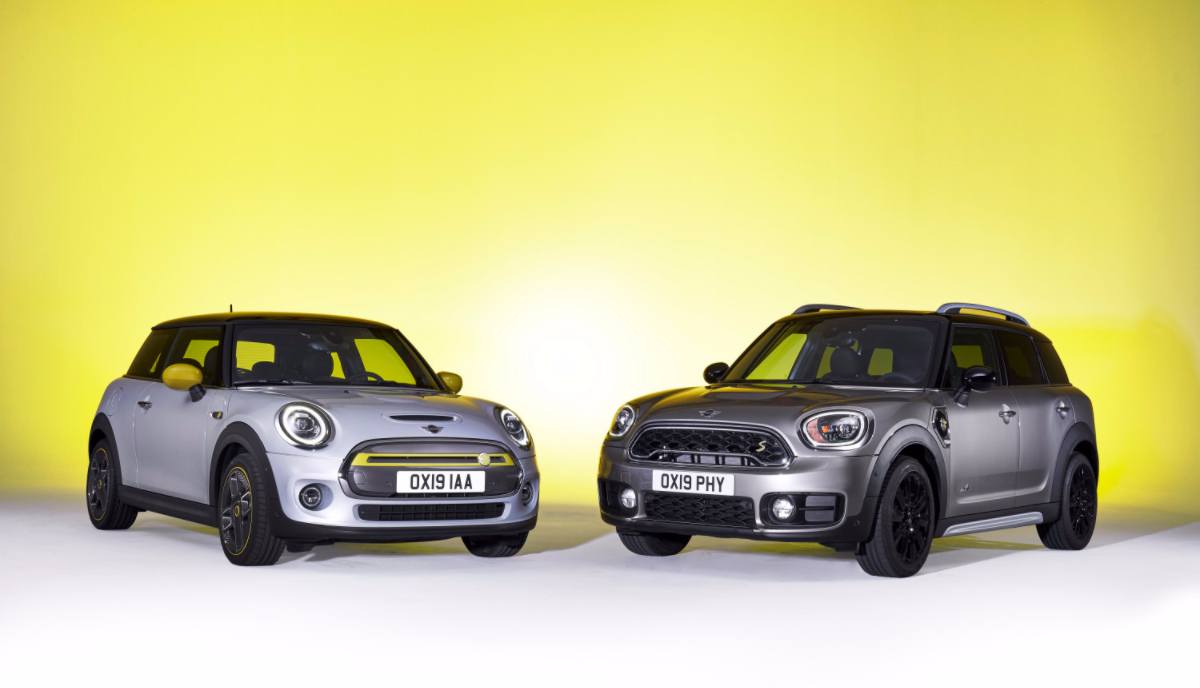 1. Design Screams "Bad Brand Leverage"
The new Mini electric appears exactly like the old Mini. That's it. There is nothing new about the car in terms of the design features. All you get is some new badging here and there, a closed-off front grill and the ugliest alloy wheels I have ever seen on an electric car.
I'd have to applaud Ford here. When they decided to launch the Mustang electric car, at least they gave it a proper re-design.
2. No Innovation
One of the main features of a proper electric car is the "frunk" or the front trunk. I'd have to take the example of Ford here again. Ford didn't simply put an electric motor in front of the car and called it a day. Instead, they took the size-advantage of an electric motor and freed up space under the hood.
Engineers at Mini and BMW seem to have swapped the engine and replaced it with an electric motor. A task in which aftermarket EV conversion shops can also do pretty well.
The only "innovation" I see in the Mini-electric is the ride height increase, which was done to easily accommodate the bigger battery pack underneath the car.
3. Low Electric Range
Electric vehicles, even if they're solely meant to be driven in the city, need to have at least 250 miles of the claimed range. Only then will the real-world range come down to 230 or 220 miles.
The Mini electric car has a claimed WLTP range of 145 miles, and frankly, it makes the whole car a waste of resources. Even if you buy it as your second car to cruise around town, you would think twice about driving this car in a way that remotely resembles "fun driving" without draining its battery.
There's no point in buying an electric car that isn't fun.
4. A Lot of Better Options
Even if I exclude Tesla, we have way better cars like the 2020 Renault Zoe electric with 220 miles of range. We also have the MG ZS EV, an electric SUV with around 180 miles of WLTP range.
In short, there are a lot of manufacturers who are doing amazingly well when it comes to making an electric car. BMW and Mini aren't on that list.
The $36,000 Hyundai Kona with a 66 kWh battery is an example of an EV done absolutely right. It offers 258 km of actual real-world range, an affordable price tag, and enough styling differences to separate it from its petrol-counterpart.
5. It Tarnishes The EV Genre
In every way, Mini electric is a disaster. Even if you bought it as your second car, you wouldn't drive it as much due to its low range. And you'd simply be increasing more cars on the road, which is bad for the environment. It's an argument James May from DRIVETRIBE made and I totally agree.
Anyone can take the example of Mini electric to point out that electric vehicles can't be used in real-world scenarios. While completely ignoring the fact that the 2020 Tesla Model S Long Range now has a claimed range of 390 miles.
In short, the Mini electric is an EV which makes electric cars look bad. Do you feel the same way? Let me know in the comments down below.