Cross-platform chat transfer has been a challenge for WhatsApp devs for almost over a decade now. The app already allows you to transfer your chats from iOS to Samsung or Pixel devices, but vice versa isn't currently a thing. The good news is you might soon be able to do so in the upcoming WhatsApp iOS beta.
Folks at WABetaInfo spotted a new WhatsApp iOS Beta version 22.2.74, which adds the ability to transfer your chat history from Android to iOS. Users with Android 12 devices will also soon transfer chats from iOS to Android instantly.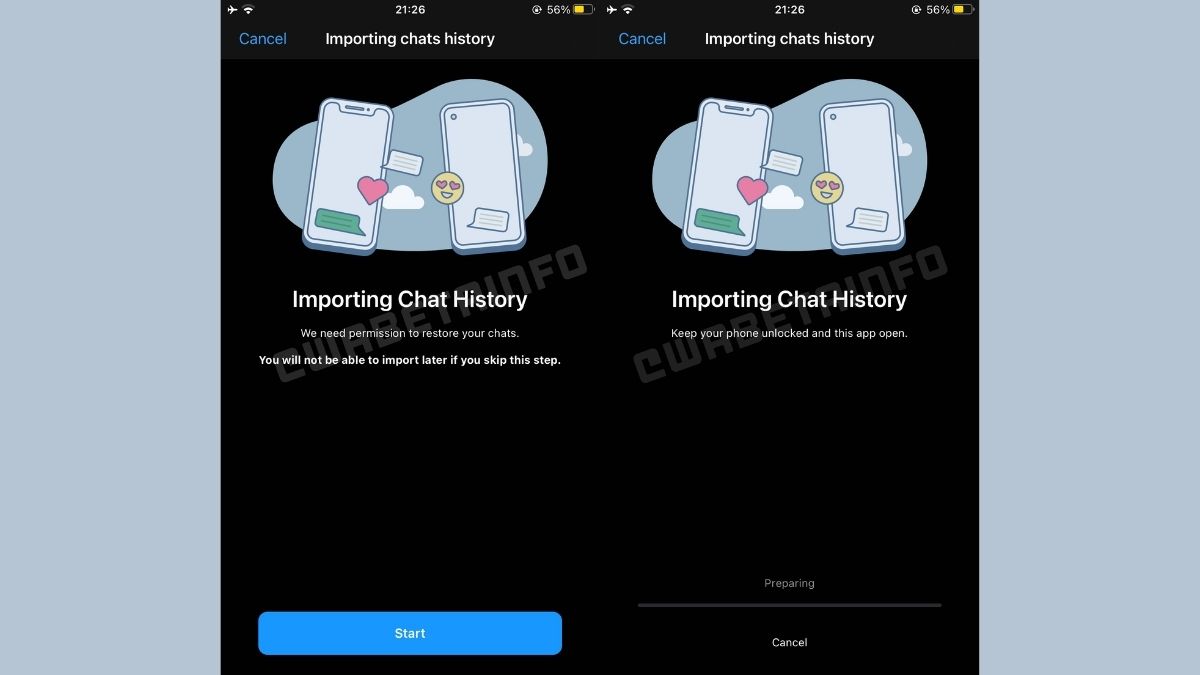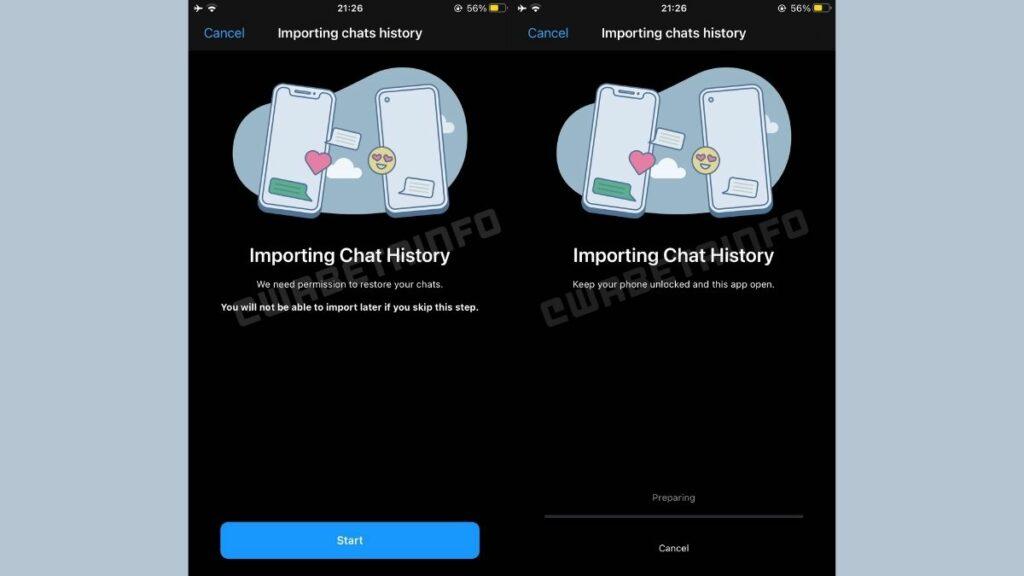 As you can see from the above screenshots, WhatsApp will ask you if you want to import Chat history from an Android device once the feature is implemented. You won't be able to restore it once you skip this step.
We don't know when the feature will be released, so stay tuned for more updates. Also, let us know your thoughts on the feature.