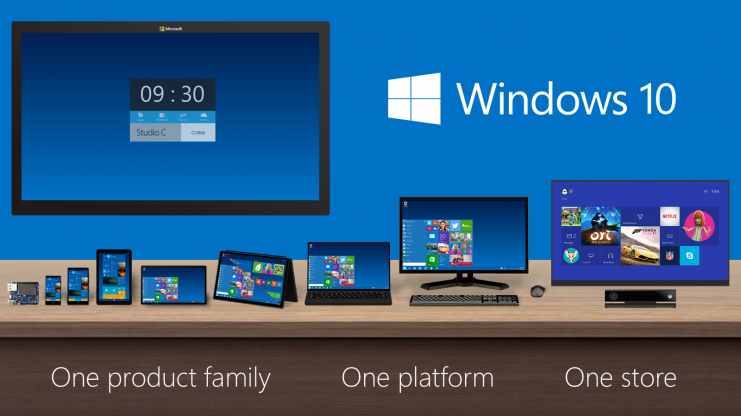 Windows 10??
Microsoft today announced the name for the next version of Windows. It is Windows 10, not Windows 9.
Release Date??
Windows 10 is expected to be released in late-2015, but the technical preview will be released on October 1, 2014. This is not for all users. Partners will receive the technical preview of Windows 10 and a steady stream of builds through the development cycle to use and give feedback on.
Windows for All??
Windows 10 adapts to all kinds of devices you use — from Xbox, PCs, phones, tablets and other tiny gadgets.
Start menu??
New operating system will have a full Start menu that will also include some elements from its Modern UI.
What is Continuum??

A new feature is coming in Windows 10 known as Continuum that will automatically convert your computer 2-in-1 PC-tablet hybrid. It will launch "tablet mode" when you touch your display and when not connected to mouse and keyboard.
Multiple desktops??
In Windows 10 it is easy to create and switch between multiple desktops for different purposes.
What about Metro UI apps??
Apps from the Windows Store will now open in the same format just like desktop programs. So it is a big relief for users.
New Command Prompt??
Microsoft updated the command prompt in Windows 10. They have only previewed one update: the ability to paste a something into the Command Prompt with Ctrl+V. the people who play with command prompt will understand its importance.
---
Watch the video to know more
---
Pictures