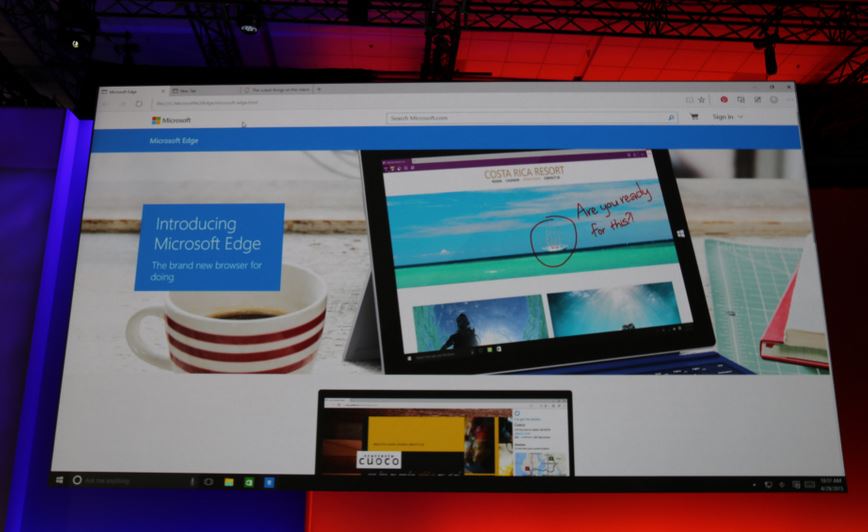 Microsoft has already killed Internet Explorer. We knew that the new browser was codenamed Project Spartan. Today at the Microsoft's Developer Conference, Microsoft announced that the official replacement of the Internet Explorer will be called "Microsoft Edge."
The new marketing slogan of Microsoft Edge will be: "It's the browser built for getting things done."
What is the meaning of "Edge" in Microsoft Edge?
If you are wondering about the meaning and significance of Edge in Microsoft Edge, let me disclose this secret. Edge is the rendering engine of Microsoft Edge and is called EdgeHTML.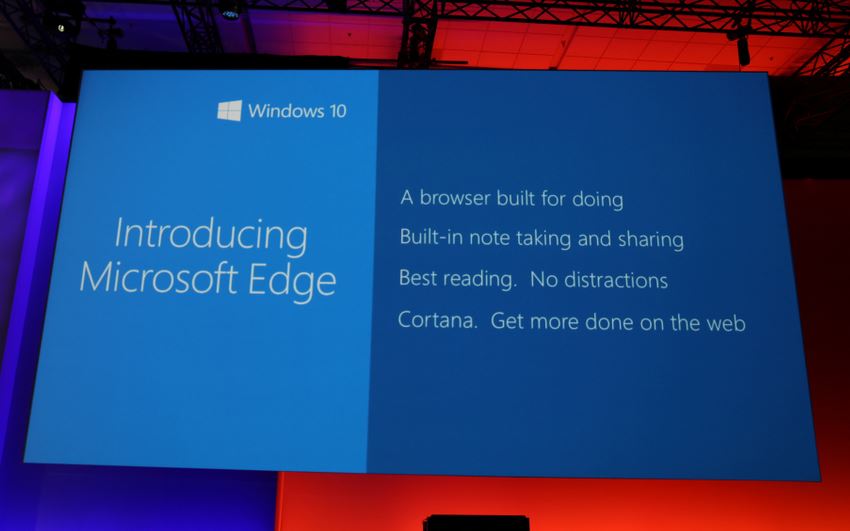 Microsoft Edge will be the primary and the default browser in company's upcoming operating system Windows 10. This browser has a built-in reader, note-taking, and sharing features and focuses on minimalism and simplicity. It can also use browser extensions from Chrome and Firefox which was shown in the conference.
Also, Microsoft Edge will be the only browser supported on the Windows 10 Mobile devices. In the desktop version of Windows 10, Microsoft Edge will run alongside Internet Explorer. Microsoft Edge is integrated with the digital assistant Cortana and will feature some of the most advanced features ever seen in a web browser.
Microsoft Edge will available as a Universal app and you can download and update it from the Store.
Stay tuned for further updates on Microsoft Edge.
Related:
Microsoft Releases Free Visual Studio Code for Windows, Mac and Linux