After Microsoft announced that it would be bringing Clippy back into Office, the giant has also introduced new and revamped 3D emoji. As a result, they look way better than what we have on Windows 10, and the color scheme looks funky.
And that's not it. Nealy 900 emoji will be animated for applications like Microsoft Teams. In an interview with The Verge, Microsoft's "Emoji-ologist," Claire Anderson said, "We loved that element of Skype legacy, so we wanted to bring that into this new system and bring that to life for more of our users."
Microsoft's New 3D Emoji: What Do They Look Like?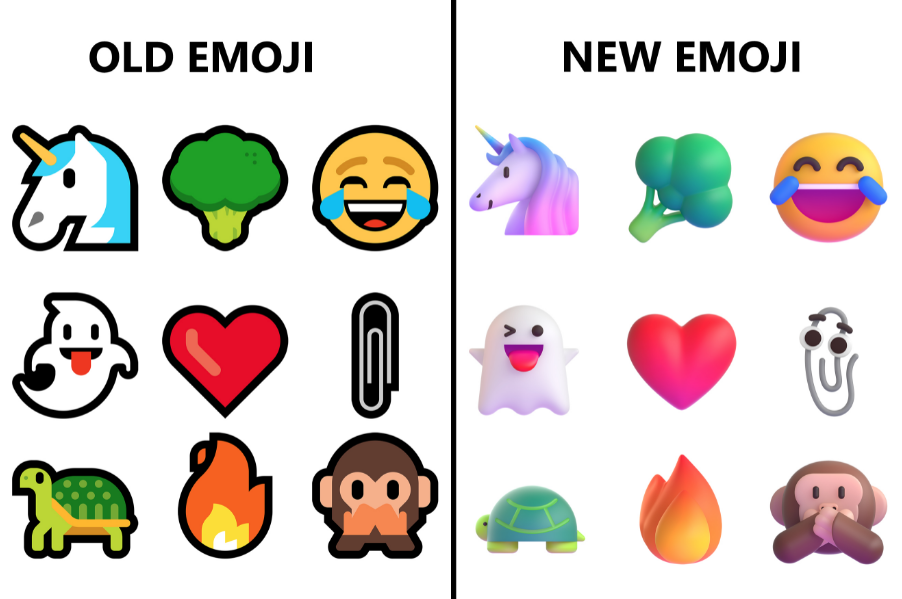 As you can see from the image, the emoji now look better than older ones. Microsoft says that they worked on "Rethinking graphical expressions of professionalism" with them. Personally, I'm not a huge fan of the blue-ish tint, but they still look great.
Anderson also said, "Because being playful or highly expressive doesn't come easily to everyone, emoji are the perfect little helpers. Far from being frivolous or ornamental, they're extensions of our own humanity and an important communication tool."
In the past decade, emoji have become one of the important assets of daily communication on the internet and this is a great step towards making that communication more effective on Windows.
What do you think of this new emoji update? How often do you use emoji when communicating? Let us know in the comments section below.